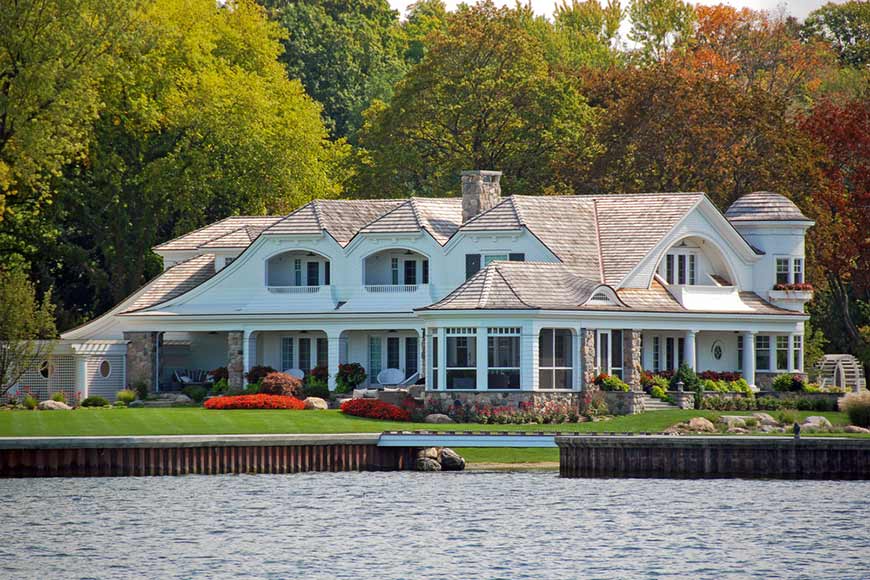 Welcome to Your One Stop Real Estate Network for Your Lake Home Search in CT Lake Country! Serving the towns surrounding Candlewood Lake, Lake Lillinonah, Lake Waramug, Woodridge Lake, Twin Lakes and others, The Sivba Group brings 25 years of experience in finding their client's their ideal lake home.
We at "The Sivba Group" at Coldwell Banker Residential Brokerage are the "go to" brokers in the CT Lake Regions, with the largest market share of listings and sales in the area for over 25 Years. Our knowledge and experience will guide you in discovering the ideal lake home, be it a full time residence, weekend getaway or summer retreat. Located less than 75 minutes to NY city, surrounded by scenic beauty, picturesque landscapes of lake and mountains, quaint towns, suburban and rural environments, great schools, easy access to shopping and activities, The Candlewood Lake and Lake Lillinonah areas are the number one choice for second home buyers from New York, New Jersey and other nearby states.Our mantra " Bringing Buyers and Sellers Together Successfully" has been our goal in our real estate careers.
We deliver to our clients the ultimate knowledge of the market and advise on area comparables and sales to help them make the best buying decision. Our negotiation skills and personal connection with Lake Living make us the best choice when choosing a broker to guide you through the ins and outs of a lake home purchase!
WE OPEN DOORS TO CLOSED SALES
Barbara Sivba , a magna cum laude, Phi Beta Kappa graduate of Hofstra University, with years of experience in marketing, advertising and sales brings 29+ year of success in real estate sales, first as an independent and now as one of Coldwell Banker's Previews Premier Agents earning her the Elite Level of honors on the Coldwell Banker team. Her specialty is listing and selling lake and luxury real estate in the Candlewood ,Lake Lillinonah and the CT Lake Regions.
Arnie Sivba, Barbara's spouse and partner ,brings a mechanical engineering background, as a graduate of Pratt University and finance and marketing expertise with an MBA from the University of CT. His skill set brings an added dimension to the ultimate service the pair delivers to their clients.
Satisfied clients are our best promotion! Through the years our clients have referred us to others and felt comfortable in recommending us! This is the highest form of flattery. Our promise is to guide you through a successful purchase or sale and help you achieve your personal goals!
EXPERIENCE , KNOWLEDGE, INTEGRITY , RESULTS These are the cornerstones of our success. Let us put them to work for you!