What You Need To Know When Selling Your Home
Have you ever felt like your walls are closing in on you? When living in your old home does not give you reasonable satisfaction, and you yearn for change, by all means? Did you observe lately that all your neighbors are selling their houses? Without being ever slightly superstitious, there could be signs suggesting you should sell your house.
Relocation is an ordinary, everyday choice people make in the hope their life conditions would significantly improve. You may ask yourself when is the right time to sell. Whether you are in the process of moving in or out, one can not disregard their financial aspects. Most frequently, it helps a lot if you ask for a second opinion in selling your home. A professional realtor will always be by your side, supplying you with precious advice. Most notably, they will guide you through the process of a house sale in an utterly amicable fashion.
What do house buyers want?
We have some good news for you! Though it sounds like a major pain, the moving procedure with all its over-complicated organization details must not be a hassle! If you currently own a house and wish to sell it, we at RealEstateAgent.com invite you on a fun adventure down the lane of a transparent and comprehensive set of friendly advice.
Let's make this task as pleasant as possible together, keeping in mind what home buyers are looking for in 2021! Recently, house hunters search for homes with many innovative features built-in. Eco-friendliness, environment-consciousness, and energy-saving are the 21st-century buzzwords. Smart homes thoroughly embrace these ideas. If your budget gives you the green light, you might want to implement specific home improvement ideas to make your home smart.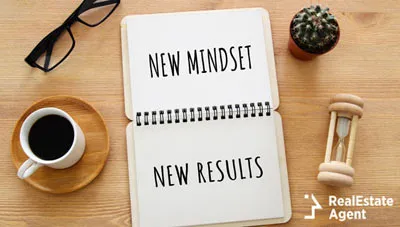 The pandemic changed buyers' attitude
Important sidenote! Due to the recent pandemic denouement, several aspects changed. Consequently, officials introduced new public health regulations, which impacted the home selling process alike. In our article, we will shed light upon them meticulously. These are trying times; for sure, the Coronavirus is a beast to reckon.
For this reason, keeping faith when you have COVID-19 at home is essential! However, there is a "sunny side to the pandemic". Americans no longer satisfied with their metropolitan residences, decide to move to suburban areas and smaller towns more frequently. Therefore, many locations turned into a hot seller's market. Are you intrigued whether your city belongs to a seller's or buyer's market? Get in touch with a real estate agent now to find it out!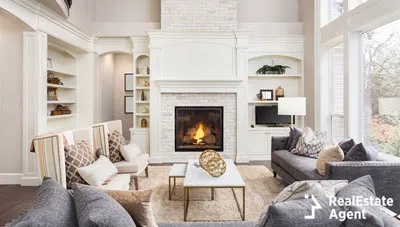 A home in tip-top shape sells better
Before actually listing it on the real estate market, get your house in great shape, clean & spruce it up! A deft real estate agent would surely recommend this to you based on their long years of experience. Don't forget either how decluttering your home helps declutter your mind! Furthermore, don't postpone repairing as many malfunctioning household items, pieces of furniture, walls, fences, and backyard accessories as possible! Generally, there are six areas you should renovate before selling. We can not stress enough the importance of repairs carried into effect in time! By doing so, you save money on the amount you would otherwise spend for replacing broken items and other, more complex repairs.
Following the best home renovation ideas , we assure you that your house will be in tip-top shape by the time you wish to list it on the housing market! You might want to turn up your tiny house a notch with easy home improvement ideas. A realtor will highlight that all these will function as a future investment! Still not convinced? Anything that could affect the market price or influence the buyer's intent to purchase your house you must disclose when selling your home! If there is a leaky roof or termite damage, you must reveal it to prevent any potential lawsuit. By hiring a housing market agent, you will be ready to avert any unfortunate lawsuits!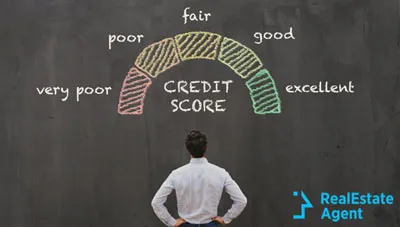 Bring a third-party appraiser!
The more skillful eyes share an unbiased opinion on your home, the better chances you have at selling it more quickly! Have your home evaluated with a third party to obtain an objective assessment of your property! This appraisal will also aid you in establishing an early price. In addition to a property tax assessment (which often might not concur with the present housing market), search for comparables (the second option), similar houses to be sold on the market.
Your realtor will emphasize that the third option is the more valuable, namely, contacting an expert appraiser. To establish the worth of your home, a residential appraiser will come to your home, measure the property, take notes and pictures, investigate information on any land parcels, and compile a list of similar sales in your closest area.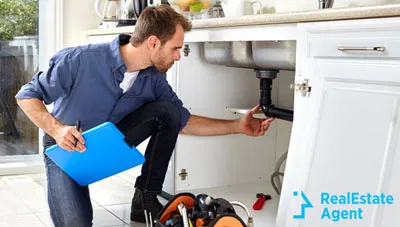 The home inspector is a welcome guest
Organize a home inspection! Be aware that many conventional real estate contracts will grant the house buyer the reasonable opportunity to view the property. So listen to your realtor, and in the anticipation, you might as well steal their thunder. Before you advertise, get your house examined!
Also, don't be taken by surprise when you may be required to make substantial repairs to appliances, plumbing, septic, electrical, and heating systems, etc., during the general inspection. In addition, the inspector will investigate the roof and foundation of your home. Please, comply with our advice mentioned above, and make any required repairs.
Develop a selling strategy!
When it comes to selling your home, having a solid selling strategy is key to ensuring a smooth and successful transaction. A well-thought-out plan can help you attract the right buyers, showcase your home's best features, and ultimately get the best possible price for your property. Here are the steps to take in developing the selling strategy.
Create a plan

Before consulting a real estate agent, we recommend you create a plan to sell your home independently. Think of a selling strategy and a first price (based on the cost of similar real estate)! In addition, we highly recommend delving into and learning applicable real estate terms that every home seller has to know! When you think about definitions such as net listing, you need to come up with the lowest amount you're willing to sell your home for. You can later check strategies with your realtor, so all your doubts shall be dispelled.

There is option listing, the alternative to acquiring the property at a certain price within a specific time frame. Once your property is located on a corner at the intersection of streets, the corner influence will raise the value of your lot's value.

Hire a professional realtor

We can not stress enough the necessity of you hiring a professional realtor during this period; the sooner, the better! Actually, not bringing on board a real estate agent is among the things home sellers should not do!

An essential part of the pre-selling procedure is knowing your house's advantages and stressing them out so that it gives you an edge over other listed homes. Check with your real estate agent whether employing highly creative & crazy home selling tips is a good idea!

Update yourself with the market trends

Moreover, timing is also decisive. Some buyers, for instance, snowbirds, prefer buying a home during the winter months. Also, read housing market reports to check the current business situation in your area. On the one hand, if you are lucky, your private property is on a hot seller's market, meaning few homes are available in your city. Consequently, sellers can sell houses faster and, in many instances, at a higher price.

On the other hand, once the real estate market is down, you will probably not be able to sell your house at the price you originally set. For this reason, establish a date when you can lower the initial cost! Explicitly, this presupposes that you are open to negotiations.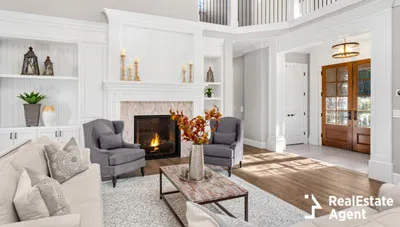 Here comes the staging!
Listen to your real estate agent, and set up your property for a live performance with staging tips and tricks to sell your house fast! The first rule is, no dirty place is allowed! Your realtor may recommend you seek out the professional advice of a stager too. Staging is a universal ploy in real estate sales, especially if you're looking for ways to sell your house as soon as possible. Staging defines spaces available and makes rooms look larger & brighter.
A professional stager brings their furniture and interior design. They will organize furniture and decor elements in such a way that they put your home's best features forward. Your home must create the impression of the most welcoming and warm place in the whole wide world! An enticing atmosphere will motivate buyers to pick your house above the rest! If you want to hasten the sale, you'll want to put all of your belongings in a storage unit.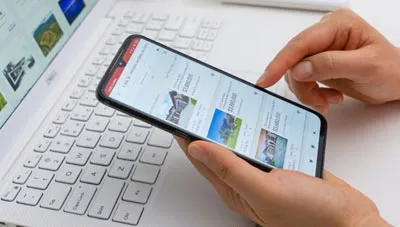 Advertising online
In the house selling process, you want to be as meticulous as possible to broaden your chances. A realtor will tell you to hire a professional photographer to immortalize the beauty of your home! Write a descriptive ad together with your agent showcasing the advantages of your home and neighborhood!
A good listing of primary keywords goes a long way! Once the pictures and the ad are ready, you can decide which online platforms to publish your ad. You can likewise promote your home on social media (Facebook, Twitter, Instagram, etc.) for a large audience to see and share it. In addition, real estate experts consider Redfin to be one of the most efficient digital platforms to sell stuff on.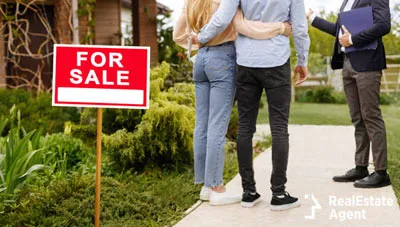 Showings
Before the pandemic, open houses were fashionable. A realtor could host multiple potential buyers at the same time. And then again, an open house presupposes tidiness, fresh flower arrangements, treats for guests, and flyers they can take home with them once the tour is over. Some buyers might be interested in private showings, which requires a significant amount of flexibility on your behalf and willingness to accommodate the clients' schedules.
Now, realtors, sellers, and buyers still practice this method but taking into account precautionary measures. Once you decide whether or not to be present at home showings, your agent will make sure everybody respects the regulation of social distancing during the home selling process!
Covid and the pandemic resulted in real estate getting more creative. 3-D virtual showings and interactive digital tours are now trendy, saving time and, possibly, lives in the meantime. A real estate agent shows the property to the interested party, who can turn to the host with requests and questions in the process.
The market is open to novelty, for sure. You can also come up with an original idea to stand out from the crowd! You don't have to follow the beaten path of this procedure, create innovative ways to sell your house!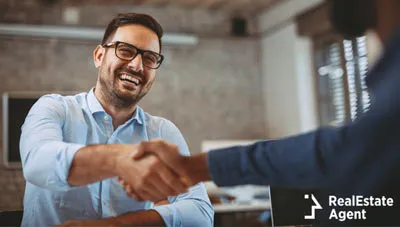 Close the deal
Most often, buyers or sellers have already established a partnership working with an agent before the transaction. It is the real estate agent who recommends mortgage brokers or banks for sellers. Lending institutions frequently have qualified clients for mortgages who have yet to purchase a house; this is an excellent method to tap into their client list to find a suitable buyer. Your real estate agent can assist you in contacting a lending institution if you wish.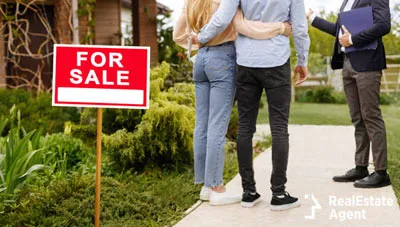 Closing fees
Sellers' closing expenses typically vary from 8% to 10% of the home's sale price and include agent compensation (about 6% of the sale price) and seller fees (about 2 percent to 4). This amount is deducted from your profit. During the transaction, the title firm will do a title search on the property. If a lien on your home is discovered, you must resolve it before you may sell it.
Let's not forget about the loan payoff costs! Most sellers intend to pay off the mortgages on their houses from the profit to meet the financial demands of their lenders. You must also acquit transfer taxes, recording fees, and property taxes. Your state or local government levies transfer taxes to transfer title from the seller to the buyer. Property taxes must be valid and updated for sellers before handing over keys to the buyer.
Title insurance protects purchasers and lenders if there are issues with the title in a real estate transaction. Sellers generally pay the buyer's title insurance premium as an organic part of the closing fees. Furthermore, depending on state traditions, you must also cover the attorney's fees. Obviously, you don't have to memorize all these terms! The realtor of your choice will constantly be there for you to shed light upon ambiguous housing terms.
All in all, finances are a sensitive topic; virtually the entire procedure revolves around them. In addition to the fees aforementioned, there might be additional hidden closing fees, so look into what costs do sellers pay when escrow comes!
Conclusion
If you are holding aces, you live in one of the cities where homes sell themselves. As opposed to this, there is selling urban real estate, which many real estate agents consider a real challenge. Another unfortunate side of the coin is when the housing market has slowed down or entirely crashed. Then, you can not find bound and determined house hunters. Subsequently, you even rethink your options: remodeling or purchasing a new home, which is best? or simply postpone it. Our point is that outside factors, especially the current real estate situation, can and will heavily influence the success of your home selling.
The process is definitively tricky because it takes patience, organization skills, and wisdom on your behalf. Lucky for you to have a right hand next to you, guiding you through the bumps! You could either sell your property in 2 weeks or a year. Nonetheless, if you follow this step-by-step guide and hire a genuinely professional realtor, your chances for a successful selling operation grow exponentially. Don't shy away from finding a real estate agent if you need professional assistance!