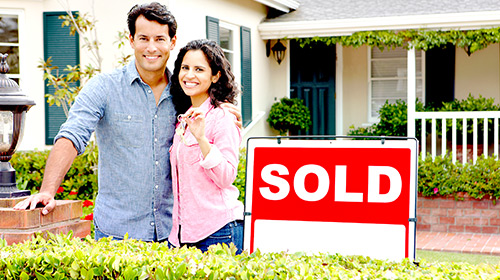 Proper preparation will help your home sell faster and for more. Get advice from professionals.
What Must I Disclose When Selling My Home?
For decades, buying a home was a buyer beware business - sellers didn't have to tell the purchaser a thing. Termite damage? Hush hush. Leaky roof? Make sure to show the home when it's dry outside. ...
What Costs Do Buyers and Sellers Pay On Big Day When Escrow Closes?
Many wannabe first-time home buyers and sellers alike wonder who should pay what costs for on the wonderful day that both parties seal the biggest deal of a lifetime. As virtually every item is ...
How to become a real estate agent
Becoming a real estate agent can be a great career move to make, and you may be eager to get started assisting clients with their buying, selling and leasing plans. However, before you can begin ...
Is it better to buy or sell a home first
If you are looking to buy a home and already own one, the age-old question is whether you should sell your home first before you buy. There are pros and cons to selling first just as there are to ...
Real Estate Open House - The Dos and Donts
Homeowners in the market to sell their property will likely engage in hosting an open house. The leading reason is to secure contracts. The next is the opportunity to showcase it to serious buyers. ...
6 Reasons you are not selling properties
Selling properties is a daunting task particularly in the beginning. Consider reviewing your skill sets to help mitigate the challenges. Below we present six possibilities that may be hindering the ...
3 tips to ensure your sale goes through
New buyers to the housing market do not always realize that to buy a home means competing with other interested parties. Placing a contract on a property is one phase in the process. Taking steps to ...
How To Sell Your Home
When it is time for homeowners to sell their property, there are a variety of tactics and strategies to employ. These ideas should secure the most lucrative asking price as well as move the home ...
What do Real Estate Attorneys do?
Buying and selling a home requires the professional services of a real estate attorney to ensure due diligence is used throughout the transaction. This includes filing appropriate paperwork, opening ...
Mortgage Loan Types
There are a variety of options available to buy a home. Depending on the buyer's financial picture, possibilities exist to save money over the short-term, while long-term options provide more ...
What is Hazard Insurance?
If you own real estate, one thing you should absolutely invest in is hazard insurance. Hazard insurance is designed to protect a property owner from the damage that can be incurred by different kinds ...
What is Earnest Money
So, you are ready to take the big step of purchasing a new home. You've met the buyer, examined the property and neighborhood and decided that you've found the one. You come to an agreement about ...