The Home Buying Process Guide For New Homeowners
There comes a time when honest conversations must take place in every couple's life. So, instead of panicking and running for the hills, get your act together and assume responsibility! Don't worry and get your prospects on the buying path!
A dramatic intro
Let's meet now, Frank and Sylvie, a newly-wed couple. They are 'happily' living in a crowded and rudown Brooklyn studio. Many of you might recognize tidbits of your own life in the following conversation.
Aren't you just fed up with renting this cheap-looking condo, Frank? The floor is cracking, the doors are squeaking, and the ceiling is ready to come crashing down on us.
I know where this conversation is heading! Dear, our apartment looks just fine.
But don't you want to see the kids running around?
Which kids, Sylvie?
Our future kids, you numskull.
You mean you are ready to move to the next stage in our relationship?
I think I've found the solution. I've been in contact with my real estate agent, and she convinced me that we need a fresh start far away from the city in a quiet little COVID-friendly suburb.
That is rad. Do I have a say in this matter?
You wouldn't happen to have any assets in Florida, would you?
I don't, and you know that. I've never been one to plan so far ahead, and we've been living together long enough for you to have gathered that by now.
The best realtors in town are here to provide you with all the necessary intel related to the "mind-bogglingly" complex process of a home purchase. If you follow up with our guidance, you won't feel lost in the dark waters of financing obstacles and housing market terminology. Let's maneuver together to brighter shores!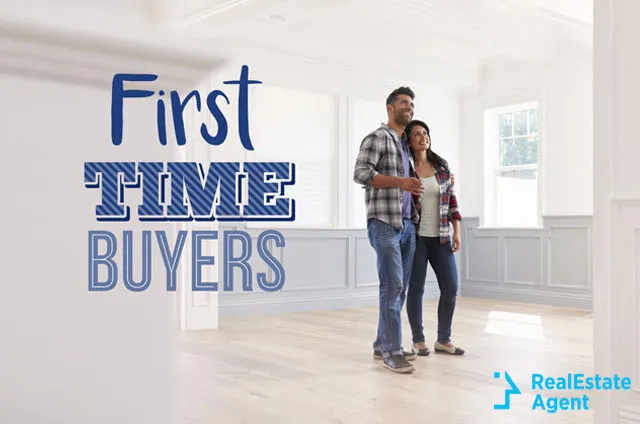 The advantages of being a first-time homebuyer
Buying a new home is an organic part of the American Dream. Clearly, a sign of financial success to an extent; it became synonymous with independence and being your own master (or your landlord in this case). Once you have a house in your name, you can sell and buy a new one, if you wish, hoping for a better return. In such tumultuous times, you should ask yourself: should I Invest in real estate, gold, or the stock market?
Unfortunately, many fresh house-hunters don't possess 20 percent of the original purchase value for their first home as a downpayment. Nonetheless, there are quite a few advantages of being a novice at home buying. You will have tax breaks, state programs, and loans, which are federally endorsed. For this reason, you might wish to check the Federal Housing Authority-backed mortgages. Don't get in a fluster, though, since your realtor will provide you with valuable tips and inform you about what to look for when purchasing your first home.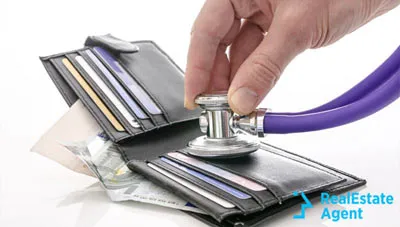 Take an honest look at your financial health!
Why not convert your monthly rent into mortgage payments? Keep in mind that the rent you pay is forever lost, while a mortgage is like an investment at the end of which you will be the real estate owner. Consider your savings, ponder on possible expenses a new home would imply to your budget. For this reason, ask for an audit!
We don't wish to rain on your parade but don't even play with the idea of purchasing a house if you don't have financial provisions for at least six months. There is a real chance that unexpected things might happen, and you find yourself without a job.
Nonetheless, your financial headache doesn't stop there. The home-buying process involves extra costs to cover such as a home inspection, downpayment, and closing fees. Furthermore, your lenders will ask for an emergency plan, a certain provision.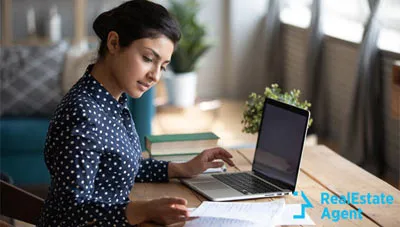 Have a well-thought contingency plan!
If fate doesn't surprise you with an astonishing fortune, like most of us, you better start planning for purchasing a home in time and work on that emergency plan of yours. The most logical solution is to set a certain amount of money aside and place it into a pension fund at the end of every month. In short, you will need to ask your supervisor's assistance for a 401(k) Plan to sponsor your retirement savings account. Yet, this is what we call Plan-B!
Now, relocating money from your pension 401(k) plan for buying a home is a delicate business. The IRS technically allows a hardship withdrawal. Nevertheless, you will bring upon yourself a 10% penalty on the sum you have withdrawn. Instead, consult IRS first-time homebuyers programs for substantial crediting criteria and a couple of handy tips for a first-time homebuyer.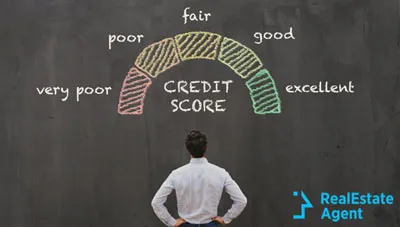 Maintain a spotless credit score!
Credit scores are your graduation diploma. It's an all-around certificate of your credit history involving every payment you have ever made. It shows when you actually paid them and every instance you postponed or simply forgot them. Build your creditworthiness in order to purchase an outstanding house! Credit scores lead to several types of mortgages. When you cannot pay for the house upfront in cash, you must apply for a loan from a creditor, a loaner, a bank, or a credit institution.
Once your financial history is revealed, bankers will inform you how much of a mortgage you qualify for.
Before placing an offer on a property, you have to get a mortgage pre-approved first. Sellers may not even consider selling you a property if you don't have the legitimate backup of a mortgage pre-approval. All it takes is a little endurance to get through all the necessary paperwork.
Again, friendly advice: look for the most suitable house for the lowest price and the best creditor providing you with the lowest average mortgage rate. For this purpose, we recommend you compare interest rates and monthly fees deductible from your income using a mortgage calculator.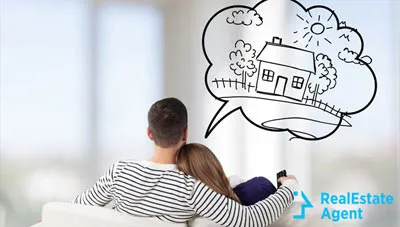 Establish a set of criteria on how and where you are willing to buy a house!
As a new house-hunter, you should assume a pragmatic approach to the whole process. There are questions to ask when buying for the first time. Size matters, so do the interior design, maintenance costs, the year of construction, and financing options.
Now that new exceptional circumstances emerged due to the global epidemics, the population's interest shifted from the metropolitan areas to suburbs and smaller towns. They came to realize that during the lockdown, even a limited free space was precious to enjoy nature and a gasp of fresh air. For this reason, you might also wish to re-set your priorities.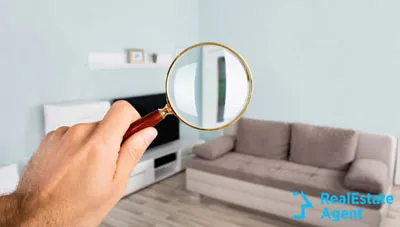 Arrange a house inspection and check the house deeds!
Before signing any contract, make sure the house in question is in tip-top shape and has no indebtedness pending. Also, check the precise boundaries of your private property! At your local assessor's office, you will find the most up-to-date records of financial and documented history on your real estate of interest.
A professional house inspector will have your house scrutinized, searching for "cracks in the wall", safety issues, and much more. By the end, they will submit a report on the general condition of your future kingdom. You don't wish to wake up to unexpected house problems, such as incomplete construction, improper plumbing, faulty appliance installation, and so on. Once you have signed the deed, you will be responsible for all repair costs.
Before signing, you can always negotiate to lower your closing costs. If you find everything in order at the recorder's office, you will sign the legal contract, a title deed, or a grant deed transferring ownership of the house from the seller to the purchaser.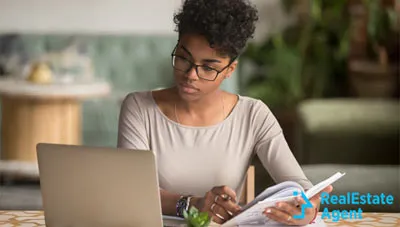 Study and sign insurance policies on your house smartly!
There are lots of insurance companies out there selling home insurance. Some of them are truly important, some of them you can do without. Dwelling insurance, personal property insurance, liability insurance, and additional living expense insurances are all standard home protection policies. You can find them as basic notions in the first-time homebuyer's guide to home insurance.
Suppose a fire breaks out, or you face extreme weather conditions. In that case, your homeowner's insurance should cover the costs for damage repair. It offers protection against vandalism by replacing, rebuilding, or repairing any given item in your household if a home appliance gets damaged. In other words, it is called a home warranty contract designed primarily for home devices and gadgets.
The gist is that you will need such insurance when a home system component malfunctions or entirely breaks down. Companies include personal liability coverage in a homeowners insurance policy.
A quick home purchasing checklist
Let's review the most fundamental things you should know about the house buying process.
First of all, you will need a strong credit score mirroring a reliable credit history. The FICO score is a piece of evidence that will convince your creditor or lender about your trustworthiness for giving you a mortgage loan.

Secondly, having a reliable income, you managed to put money aside. Now it's time to use it smartly as a deposit to cover additional costs such as the down payment, home inspectors, and closing costs.

Thirdly, based on the first two, you receive preapproval for a mortgage by mortgage brokers, banks, credit unions, or secondary market lenders. Being qualified for a mortgage is a tremendous success in itself!

Seek out professional assistance from an expert in the housing market.

Put together a list of personal priorities, including family needs, size/quality/location of your future home, etc., based on which you can begin house-hunting.

Finding the right one takes time. Negotiate, with an offer of 5-10% below the original market value of the real estate!

Call a home inspector, who will compile a thorough analysis of your future house's overall condition.

Get a house appraisal! You must be aware of your home's actual size in square footage. Now, get your property appraised by obtaining an assessment of similar homes recently sold in the vicinity of your area. Therefore, you will get a picture of your home's worth.

Close the deal, and be your master!

Start thinking about home insurance policies! These are the most essential things for you to consider: you must have coverage for devastation and damage to your house's interior and exterior, vandalism, burglary, and robbery, i.e., loss of possession. Homeowner's insurance offers financial protection if you are found liable for a misdeed.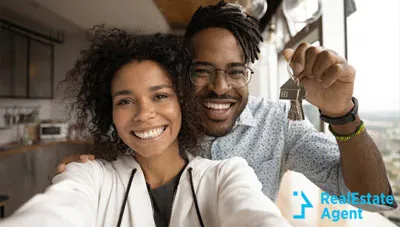 You are now your landlord!
What might appear to be a nuisance, in theory, purchasing a home proves not to be such a head-scratcher after all. However, it implies that you are ready to settle by all means. With the assistance of our realtors nationwide, the process will seem like a piece of cake.
Beware though! Besides monthly mortgage rates and insurance expenditures, homeownership goes along with performing regular house-maintenance duties, saving you money in the future. Repairing the roof, installing a heater, or making your old home smart are also hot topics of the day. Establish an emergency fund and keep saving!
If you still have questions or any other comments, you are welcome to address them in the comment section below. Give it a big thumbs up, and do not forget to share this article on your social media too!