About Dominique Thomas
Greetings!
I have been proudly serving the residents of Maryland and Washington DC suburbs with Keller Williams Preferred Properties for over 16 years as a consistent top-producing professional in my office. My philosophy is simple: Your Move Matters!
As a licensed Real Estate Professional, I assist Sellers and Buyers in the MD and DC Metro area specializing in the sale and purchase of residential real estate properties as well as commercial real estate. I am committed to constant improvement, serving my clients with the utmost integrity and making a difference in the real estate industry as well as bringing an abundant amount of energy, creativity and dedication to my clients.
I am a licensed Notary Public in the state of Maryland as well as a member of the National Association of Realtors (NAR), the Maryland Association of Realtors (MAR) and the Prince George's County Association of Realtors (PGCAR). I have served and currently serving again on the Associate Leadership Council (ALC) at Keller Williams Preferred Properties as the Agent Advocate Chair. All of my efforts for over 16 years have always been focused on bringing excellence and satisfaction to the Selling and Buying public with compassion, empathy, patience and understanding.
I am a proud parent of an Honor Alumna of Howard University. I have been an active member of my church for over 20 years where I am currently the Vice President of the Shekinah Glory Dance Ministry, a member of the Women of Purpose Ministry, the Connect Ministry and a member of the Pastor's Aide Ministry. In my spare time I enjoy my passion for Event Planning and being creative. I love spending time with family and friends, eating seafood, watching movies, learning one new thing everyday and loving my new puppy... 'Mr. Bentley'.
Mission Statement
My philosophy is simple: Your Move Matters! I pledge to be in constant communication with you...my clients, keeping you fully informed throughout the entire Selling and/or Buying process. I truly want to make sure that your real estate experience with me is to your satisfaction.
'I love what I do and I do what I love so call me today for your FREE Selling or Buying Consultation!'
Dominique Thomas
Real Estate Professional
[email protected] | Direct: (240) DOM - 7677 | Main: (240) 737 - 5000
Representation of Sellers and Buyers with their interest in:
Single family homes, condominiums, town homes, luxury estates, new construction, short sales, foreclosures,
estate sales and commercial sales.
Servicing Areas:
Anne Arundel, Charles, Howard, Montgomery, Prince George's Counties and Washington, DC.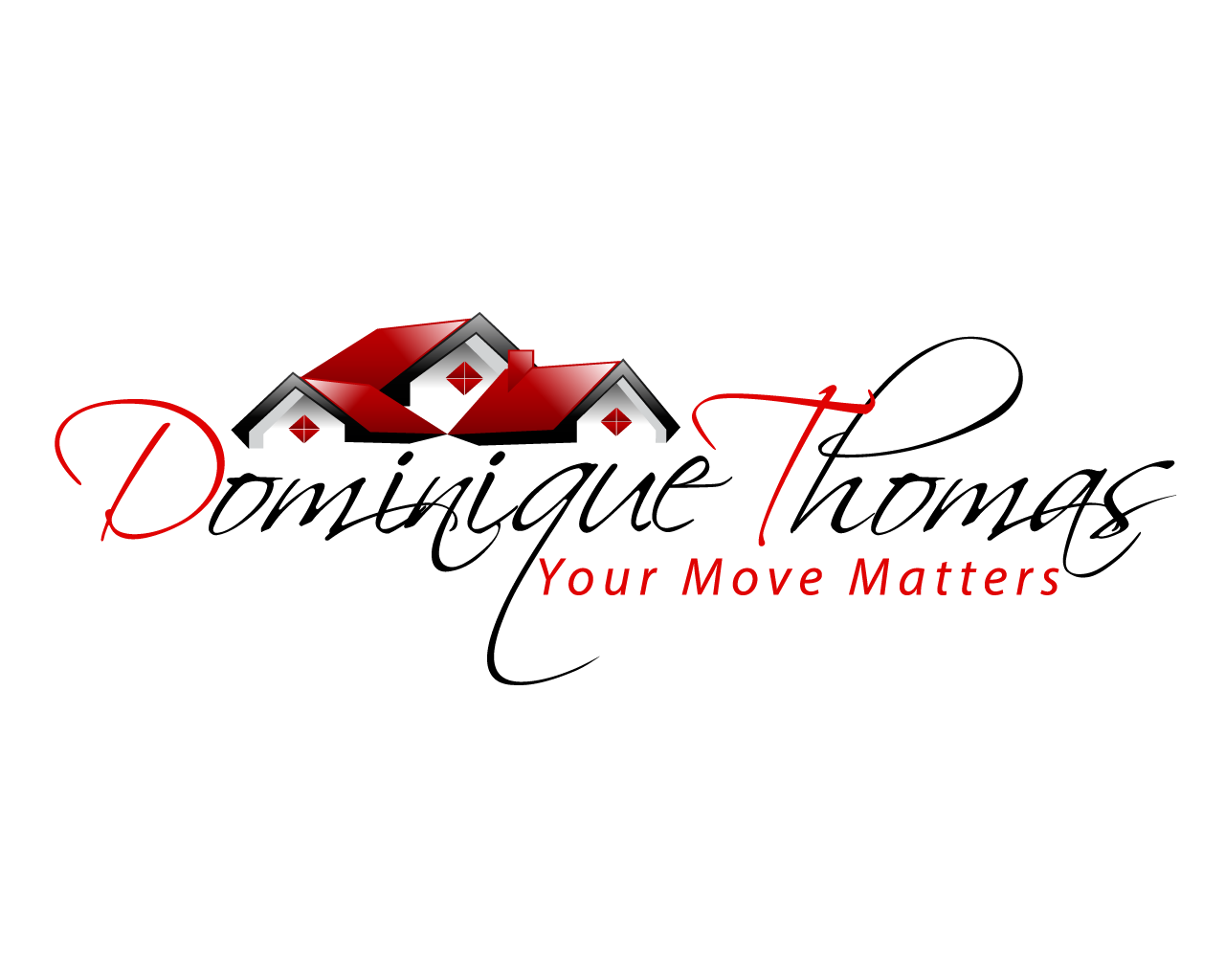 TESTIMONIALS
I love working with Ms Thomas!!! From the beginning she has made me feel like she really cares about what I want and not just about putting me into a home. She is a compassionate and patient person and I love that she is so honest. I love how she is so organized and she takes her time and makes sure you understand every step of the process with buying a home. I also love her assistant!!! I would recommend them to everyone.
Washington, DC
I absolutely love Ms. Thomas as my agent. Our initial meeting was more than I could have asked for. She is very friendly, knowledgeable and enthusiastic about her job. Ms. Thomas made me feel like I was her only client because of the amount of attention she gave me. She was determined to find me a new home and ready to close within 30 days and she did her job. Ms. Thomas is just wonderful. I would recommend her to any and everyone.
Washington, DC
GREAT agent to work with. She said she will get me in a house in less than a month and she kept her word. Found a house from start to finish in less than 3 weeks. She always kept in contact during the process. She was not like another agent I had in the past. She will look for a house that suits your needs and has the knowledge of being a homeowner. Ms Thomas still keeps in contact making sure I have everything still in order making sure I have everything transferred in my name.
Upper Marlboro, MD
During a stressful time after the death of my mom and my dad, unable to handle the sole financial cost of a house in DC, we decided to sell the house. This house has been owned by our parents for 40 years. It held lots of memories for my 5 siblings and I. We met with several real estate agents and Dominique immediately stood out. She was professional, responsive, knowledgeable, and immediately put our mind to ease. Having to deal with phone calls from all 6 of us on a daily basis we never felt like we were bothering her. I knew we weren't her only client but her attentiveness made us feel like we were. She prepared us for the process and gave us realistic measures. When we got offers within the first month of the house being up for sale, she compiled all offers and gave us best case and worst case scenarios. With her advice we were able to make decisions. During the contract phase she stayed on top of everything. She kept in contact with the other agent and title company to ensure everything went smoothly. When we did hit a bump in the process she immediately contacted us and handled the situation. I have already recommended her to several people and look forward to working with her in the next year to buy my own home.
Washington, DC