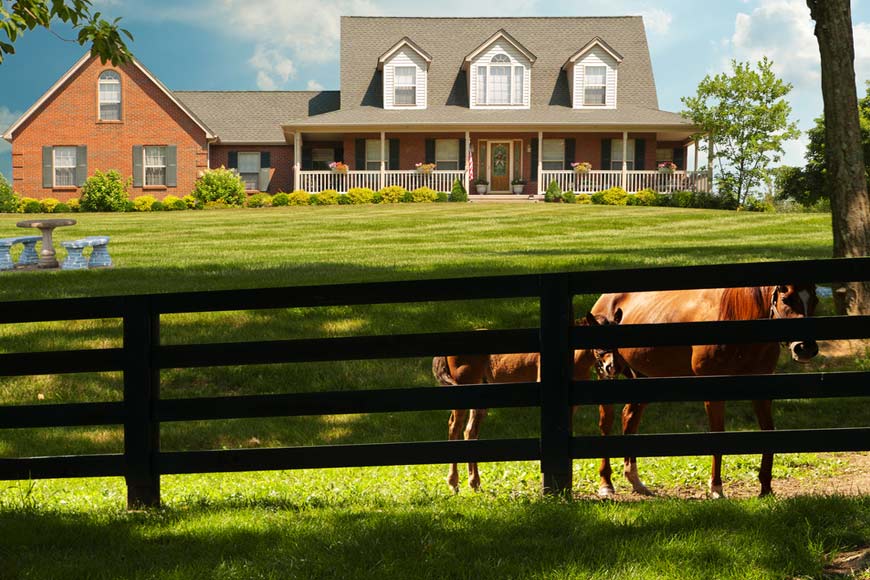 Please "Think Vink" and feel free to text me 717-860-5442...
As a Coldwell Banker Realtor, I pledge to provide you truly exceptional service! Whether you are buying or selling, my goals are to help you find the home of your dreams or sell your home for the highest possible price in the least amount of time, making both a smooth transaction and a rewarding experience.
I work with buyers and sellers in the Franklin, Adam, Fulton and Cumberland Counties. When you are ready to buy or if you are thinking of selling your home, I can provide a market analysis of your home when you are ready to sell.
Thank you, Gary
Find Your Next Home
You need someone who knows this area inside and out! I can work with you to find the right home at the right price for you, including all the neighborhood amenities that matter - not to mention the essential criteria you have for your ideal home
Sell a Home
When it's time to move, you need someone who will advertise your home, show to prospective buyers, negotiate the purchase contract, arrange financing, oversee the inspections, handle all necessary paperwork and supervise the closing. I can take care of everything you need, from start to close.
CLIENT TESTIMONIALS:
zuser20140530184127583
reviewed Gary Vink
Gary made our search for a new home an absolute pleasure. He took us through several houses over the course of 3 months, always responding quickly to requests to see properties, supplying details regarding the properties, sharing his knowledge of neighborhoods, and, most endearingly, entertaining our 4 year old with countless games of hide and seek so that we could discuss what we were seeing. He took the time to answer every question that we had, brought a contractor to a showing (in a snow storm) so that we could discuss the possibility of an addition, and was endlessly patient as our criteria changed as we viewed more properties. When we finally found our home, he recommended excellent financial services, walked us through the entire process, and maintained a wonderful sense of humor. We would reccommend him, without reservation, to anyone looking for a home. And we would especially recommend him to families with small children; instead of seeing our rather energetic son as a nusiance, Gary made him feel so appreciated that he is still asking when he will get to see "his good buddy, Mr. Gary" again.
Highly likely to recommend
vgram07
Orrstown, PA 17244.
Local knowledge:*****
Process expertise:*****
Responsiveness:*****
Negotiation skills:*****
Gary has very efficient, knowledgeable, helpful, always there when called quick to respond and goes beyond to help and answer questions and keeps up with property safety and overall the best!!!
Highly likely to recommend
amybossert
Chambersburg, PA.
Local knowledge:*****
Process expertise:*****
Responsiveness:*****
Negotiation skills:*****
His knowledge of the geographic area was very helpful. He also always made himself available to meet up or discuss purchase issues. In general, a great experience
Highly likely to recommend
d sanchez 05
Bought a Single Family home in Gardners, PA.
Local knowledge:*****
Process expertise:*****
Responsiveness:*****
Negotiation skills:*****
With all the horror stories I hear about people buying homes, it made me a bit discourage. After speaking with Gary Vink I started to understand how simple it is to buy a home with the right agent. Gary Vink was the perfect pick. No pressure, no hassle and quick response time with any questions I More
Highly likely to recommend
Colleen Anderson
Bought a home in Mongul, Shippensburg, PA 17257.
Local knowledge:*****
Process expertise:*****
Responsiveness:*****
Negotiation skills:*****
Gary is professional, experienced and very easy to work with. I really appreciate Gary's honesty and ability to listen to my requirements and make it happen! Gary made my buying experience non-stressful. I highly recommend Gary Vink as an agent.
ejohnston2reviewed Gary Vink
Gary went above and beyond the call of duty in the selling of our Mother's home. As an estate sale, we had no one living locally in Chambersburg and several issues came up. Gary met with Utility providers, Contractors, and Auctioneer on different occasions to help ensure the home was ready to sell. He also personally helped with some required maintenance to up the curb appeal of the home. Would highly recommend Gary to anyone with real estate needs. He is a great listener and will do what it takes to get answers to any questions and get results !
moriseiki2011reviewed Gary Vink
Helped me buy a home
Great to work with, we looked at a few different houses put an offer in on one ( glad that one didn't work out ) then found the place that fit us perfectly. Great buying experience, had a few things that failed to come through after closing and Gary stepped up to the plate to help me out.
zuser20140310165828362reviewed Gary Vink
Gary showed us 2 homes. He has continued to send us up dates. We are still looking. We are waiting until after summer to pursue a move. We did not make an offer on either home, so I can't answer the negotiation skills section.