Ever wanted to be a real life Ghostbuster? Your services could be needed in the Sunshine State. There are nearly one hundred well known "haunted homes" in Florida, but these five pieces of Florida real estate top the list for sheer creepiness.
Ma Barker's House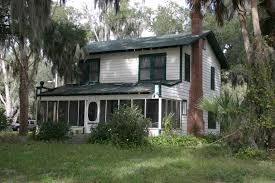 Ma Barker was once Public Enemy #1! The matriarch of the Barker–Karpis Gang, she along with her four sons and one of their friends were wanted for a spree of bank robberies and murders in the late '20s and early '30s.
Ma and her son Freddy were holed up in their lakefront house in Ocklawaha, FL., when the feds caught up with them. The FBI riddled the house with bullets, while Ma and Fred returned fire until they ran out of ammunition. They were found shot to death in the house, amid a stash of weapons and thousands of dollars in cash.
Many locals swear that the Barkers' spirits still haunt the place, and the town gathers each January to do a re-enactment of the shootout!
1900 Building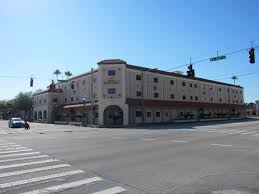 The historic 1900 Building in Melbourne, FL., was constructed in 1924. It was originally known as the Melbourne Hotel. Later it was redeveloped as a bank, and today it houses stores and office space.
A young woman known as "Amelia" is said to haunt this building – reportedly, she lived out her short life in the hotel, and to this day wanders its halls looking for her lost love. Other people say the presence lingers of an old seafaring captain.
Ashley's Restaurant / Jack's Tavern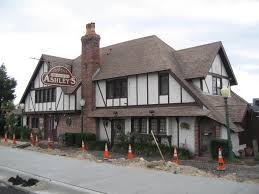 In 1934 the body of 19 year old Ethel Allen, was found brutally murdered on the shores of the Indian River. She was a regular of the Rockledge, FL., bar known as "Jack's Tavern" during that era, and her murder is believed to be the source of repeated reports of ghostly activity in what is now known as Ashley's Restaurant.
At least one psychics has claimed having a vision of the Ethel's murder taking place in the restaurant. One manager has seen the feet of a woman dressed in 1930's era footwear in an adjoining bathroom stall, only find it empty, and many people say they have seen a young woman in the bathroom mirror.
Kenilworth Lodge
Inns are a favorite haunt for ghosts, and Kenilworth Lodge in Sebring, FL., is no exception. The former manager from the '50s, one George Parker, is said to wander the halls; doors open and close without reason; and guests have even reported an unseen person getting into bed next to them!
All of the locals meet tales of tourists with matter of fact aplomb: "Oh, yeah, that place is haunted!" Not sure what that does to the market price of real estate in the vicinity …
St. Augustine Lighthouse
Built in 1824 on the site of an earlier Spanish installation dating to the 1600s, the St. Augustine Lighthouse in Florida is known well as a haunted location. Many visitors report seeing shadows and lights flitting around the base, and report the smell of cigar smoke.
Three children were killed there while it was being built, and there are reported sightings of both various keepers as well as a keeper's daughters who slipped on wet rocks and fell to their deaths in the ocean.
Have any stories to tell about haunted house experiences in Florida? Share them in the comments section below!