Is FORT WORTH, TX A Buyers Or Sellers Market?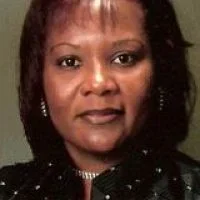 By Sherwanda Del Castillo
Published: Sep 15, 2022
161
Are you looking for an excellent city to move to in Texas? Then, explore no more because we've found a trendy city for you and your family!
What is Fort Worth famous for?
You might have heard of the beautiful city of Fort Worth, TX, famous for keeping the old Western spirit alive, featuring centers for cattle herding and ranching. Make sure to check out the renowned local festival, the Fort Worth Stockyards!
Additionally, the city hosts probably the most prestigious educational facility in the state, the Texas Christian University (TCU). Besides, you simply must not skip Sundance Square, the most gorgeous hotspot in town. In short, the city caters to many interests, such as arts, culture, tradition, sports, etc. It offers plenty to sink your teeth into!
Are homes affordable in Fort Worth?

According to recent statistics, the median home sales price was approximately $360,000 as of July 2022. Property prices have increased by about 18 percent since 2021, so interest in buying homes has grown substantially.
In comparison, the median sale price of new construction was about $285,000 in the US in 2022. In the meanwhile, the average home price was about $375,000 nationwide.
During the summer of 2022, Fort Worth real estate was in high demand (or hot homes) received multiple bids, several with waived contingencies. Interestingly, few properties sold above the list price, except for the most desirable homes, which sold about five percent above the initial price. So there was not really much of a wiggle room for price negotiations. Fort Worth properties stayed on the market for an average of 42 days.
How did the housing market evolve during the last three years?
The explosion in Fort Worth real estate prices wasn't a spectacular but rather a gradual one. In 2019 the median home sale price was below $250K. Prices continually raised despite the pandemic, high-interest rates on mortgages, or inflation. The local real estate market registered the highest price in May 2022, approximately $380,000. As we all know by now, prices have cooled down a bit ever since.
Is the local real estate market competitive?
The housing market in Fort Worth is positively competitive. The demand for housing options exceeds the supply. In other words, we're looking at a seller's market, meaning that there are more house-hunters and potential buyers than available real estate.
What types of properties can you buy in Fort Worth, Texas?

You can find an abundance of property types in our beloved city. For this reason, you can purchase real estate based on large-scale requirements and housing needs.
Suppose you wish to have the perfect home for your family. Then, I recommend you buy a single-family home in the best neighborhoods of Fort Worth, such as downtown, the Cultural District, West 7th, or the North Side.
If you're an aspiring and career-driven individual ready to explore the numerous perks of the city, I advise you to look into low-cost condos downtown or next to the TCU campus.
Townhomes, multi-family homes, new constructions (typically more cost-effective), or mobile properties are available on the market. On the other hand, you might be invested in livestock farming, ranching, or growing crops. In that case, Fort Worth can provide you with lands and farms tailored to your budget!
Conclusion
Suppose the idea of moving to Fort Worth, Texas, genuinely fascinates you. And you wish to find out your best chances to buy a home on a budget. Then, all you have to do is reach out, and I will hook you up with the most suitable housing options in the area based on your housing requirements! If you don't give Fort Worth a chance, you're missing out big time!
Other articles from: Sherwanda Del Castillo