Real Estate Writing Services at Your Fingertips
RealEstateAgent.com, a company with over two decades of unparalleled experience, emerges as the premier destination for real estate writing services in a market where every word matters.
With a profound understanding of industry nuances, we unveils a game-changing solution: tailored content for real estate agents.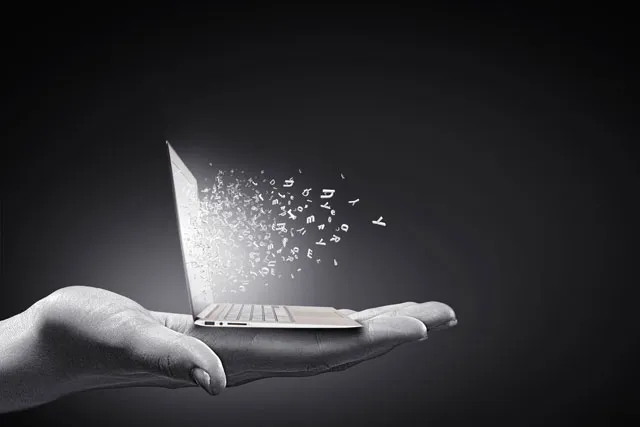 What sets us apart in this domain is our unique blend of advertising and marketing services exclusively designed for real estate agents, which none of our competitors, such as Zillow, Realtor.com, and others, offer. We recognize an increasing demand in this particular niche and position ourselves as an industry pioneer.
One distinctive aspect that genuinely distinguishes us is our commitment to authenticity. Unlike some competitors that rely on AI-driven content generation tools, we take pride in producing content entirely handcrafted by our professional writers. Every piece of content we deliver is meticulously crafted to meet our valued clients' individual needs and preferences.
Moreover, our comprehensive suite of services goes beyond just content creation. We offer valuable topic suggestions, find compelling images, and provide meticulous proofreading services, ensuring that every blog post or piece of content we create is polished to perfection.
Our team of writers boasts an impressive collective experience of thousands of blogs within the real estate domain, showcasing our unrivaled expertise in the field. We understand that an agent's primary focus is on selling real estate, and we relieve them of the burden of content creation, allowing them to concentrate on their core responsibilities.
In today's dynamic real estate landscape, agents strive to stand out in a sea of competition. RealEstateAgent.com addresses this challenge head-on by offering extended services designed to elevate agents' online presence and reputation. Our real estate writing services are a testament to our commitment to excellence.
Our team of professional writers possesses an innate ability to craft compelling blogs, revise bios, and create captivating listing descriptions that leave a lasting impression on potential buyers and sellers. We understand that an agent's bio is their digital card, and our experts are well-versed in turning mundane profiles into captivating stories that resonate with clients.
Another unique feature is our dedication to providing agents with creative content that reflects their unique personalities and aligns with the ever-evolving market trends. Our content for real estate agents is more than just words. It's a strategic tool that empowers agents to connect with their audience more deeply.
With our real estate writing services, agents can confidently navigate the digital landscape, secure more leads, and close deals. Join us on this transformative journey as we redefine the art of content creation for real estate professionals.
Why is content essential for real estate agents?

In today's digital age, content marketing has become a cornerstone of success for businesses across various industries. Real estate agents, in particular, can significantly benefit from utilizing content to enhance their online presence and connect with potential clients. Stay with us while we explore why content is essential for every real estate agent and how The Official Real Estate Agent Directory® can provide compelling content through its real estate writing services.
Establishing authority

High-quality content allows real estate agents to showcase their expertise and establish themselves as knowledgeable authorities in the industry. When potential clients see valuable information on an agent's website or social media platforms, they are likelier to trust and choose the agent for their real estate needs. Content creation sets you apart from the competition by showcasing your unique perspective and insights. Your content can reflect your personality and values, helping potential clients connect with you on a personal level.

Engaging potential clients

Engaging content for real estate agents, such as blog posts and articles, can capture the attention of potential clients and keep them interested. It provides an opportunity to educate, inform, and entertain, making the agent's online presence more appealing and memorable. Effective content creation begins with understanding your target audience. You must know their needs, preferences, pain points, and interests. Creating buyer personas can help you develop content that resonates with your potential clients on a personal level.

Boosting SEO

Search engines love fresh and relevant content. Real estate agents can regularly publish content optimized for search engines to improve their visibility in search results, attracting organic traffic and potential leads. Search engines like Google prioritize content that provides users value, so creating content that answers questions, solves problems, or entertains is vital.

Nurturing Leads

Content for real estate agents allows them to nurture leads by providing valuable information throughout the buyer's journey. From first-time homebuyers seeking guidance to sellers looking for tips on staging their homes, agents can tailor their content to address the needs of various client segments. When potential clients come across this informative content, they are more likely to trust the agent as a knowledgeable and reliable resource. This trust forms the foundation of a solid client-agent relationship, which is essential for lead nurturing.

Staying competitive

In a highly competitive industry, staying ahead of the curve is crucial. Agents who invest in content marketing can differentiate themselves from the competition, positioning themselves as forward-thinking professionals who embrace modern marketing strategies.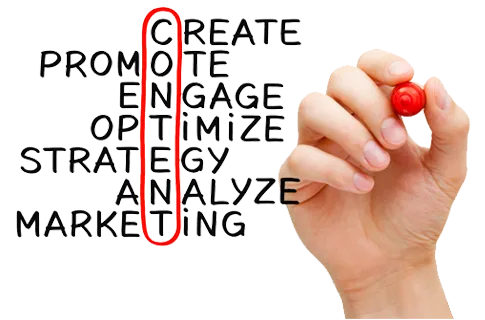 Why choose our real estate writing services?
Real estate agents don't need to become professional writers to excel in content marketing. That's where our real estate writing services come into play. Here's how these services can empower agents to succeed in content marketing.
Expert content creation

RealEstateAgent.com employs a team of skilled writers who specialize in real estate topics. These writers produce compelling and informative content that resonates with buyers and sellers. They can also write professional bios that will capture your true essence, making you stand out in a crowded market.

Customized content strategies

Our platform understands that every real estate agent is unique. We offer customized content strategies tailored to an agent's specific goals and target audience, ensuring that the content aligns with the agent's brand and objectives.

Regular content updates

Consistency is key in content marketing. Our writing services provide realtors with consistent, fresh content, keeping their profiles relevant and up-to-date. This commitment to consistency keeps your audience engaged and improves your search engine rankings.

SEO Optimization

RealEstateAgent.com's writers are well-versed in search engine optimization (SEO) techniques. They craft content that engages readers and ranks well on search engines, driving organic traffic to the agent's online platforms.

Time-saving while focusing on getting more leads

Time is money, and this saying couldn't be more accurate than in the real estate industry. Delegating content creation to professionals frees agents' time, allowing them to focus on what they do best - serving clients and closing deals.
Content writing samples from our local experts
How much RealEstateAgent.com's writing services cost?
Our writing services provide real estate professionals with the tools they need to excel in this digital age. But a common concern that arises is the cost of these services.
We will address this concern by explaining exactly what type of content we offer and how much it costs. There are no hidden fees, so you'll know precisely what you are paying for.
RealEstateAgent.com offers real estate professionals two types of content: bio revision and creative content, or as we like to call it "on-demand content".
Bio revision - $75
Just like in the physical world, first impressions online are critical.
Your bio is often the first thing people see when you visit your profile. It briefly introduces who you are, what you do, and what you stand for.
A poorly written or neglected bio can send the wrong message and deter potential connections or opportunities.
This is where our writing services come into play: for only $75.
We can transform your bio into a beautifully crafted masterpiece to showcase your true essence and engage your audience.
Our thoughtful writing can infuse your bio with your voice and style. Whether you want to appear professional, friendly, or creative, we can make your bio reflect your character.
Creative content (on-demand content) - $75
In today's digital landscape, having a solid online presence is crucial.
You might not have the time or skills to write compelling content as a real estate agent, but we are here to help.
We can create captivating content for the topics of your choice for only $75/topic.
You can benefit from our content one time or make it a recurrent service. Thus, you will be able to keep your audience updated and informed in the long term.
Our team has been creating in-depth content pieces that delve into the latest market trends, insider tips, and neighborhood spotlights. These articles will not only showcase your expertise but also serve as magnets for potential future leads.
Hire RealEstateAgent.com's real estate writing services today!
Content marketing is vital for real estate agents to thrive in the digital age. It enables them to showcase their expertise, engage potential clients, boost their online visibility, and nurture leads effectively. RealEstateAgent.com's real estate writing services allow agents to excel in content marketing without the burden of creating content themselves.
If you're a real estate agent looking to reap the benefits of compelling content, don't miss the opportunity to join RealEstateAgent.com. Join our community of successful agents and let our real estate writing services elevate your online presence. Start your journey towards content marketing success today by hiring us!
SIGN ME UP FOR CONTENT