What Are The Benefits Of Moving To BOCA RATON, FL?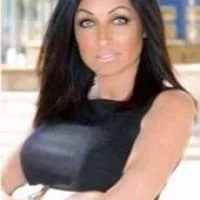 By Denine McKerchie
Published: Dec 20, 2022
172
Boca Raton, FL, is a unique destination that offers its residents and visitors one-of-a-kind outdoor and indoor recreation. The city bursts with energy and excitement, from sunkissed beaches to luxurious spas and golf courses.
The city is located in Palm Beach County, Florida, and is a principal city of the Miami metropolitan area. Boca Raton is considered one of the best places to live on Florida's southeastern coast due to its many amenities. The city's current population is around 97,000 people, but approximately 1000 new residents are moving to the area each year to benefit from the city's facilities.
Boca Raton, FL, is an award-winning city for being a safe community with a crime rate that's 38% lower than the state's average. It is why many young professionals and retirees are making Boca Raton their home.
If you are interested in moving to the area, let's see some pros and cons of living in Boca Raton, FL.
Top 11 pros of living in Boca Raton, Florida

Livability - Boca Raton has an overall livability score above the country's and the state's average. Several aspects are considered when determining the livability score, such as the cost of living, education, crime rate, and the residents' overall happiness.
Low poverty rate - The city has a lower poverty rate than other U.S cities. It makes the city a great place to live for young professionals, families, and retirees.
Outdoor recreation - While living in Boca Raton, FL, plenty of leisure activities exist. You can soak up the sun at one of the renowned beaches, stroll on the many trails and parks available, or enjoy the remarkable array of wildlife this area offers.
Job opportunities - The city offers its residents multiple job opportunities. Several major companies have their headquarters in Boca Raton. Some of the biggest employers in the city are IBM, hospitals, ADT security, and Florida Atlantic University. Also, there are plenty of jobs in other sectors as well.
The weather - Boca Raton, FL, has a tropical climate, and temperatures are in the 80s most of the year. The city also averages 231 days of sunshine every year. The coldest month of the year is January, but still, the temperatures are in the mid-60s. So if you want to experience pleasant weather all year round, Boca Raton is the place to be.
Location - The city is within reach of other major cities like Miami, which is 20 minutes away. Also, other accessible locations include Tampa and Orlando, which are within a few hours away. Boca Raton is a great location for families who want to take a drive and spend the day at Disney World or Universal studios.
It's family-friendly - Given that the city has a safe community, it is a great place to raise a family. Also, the city is renowned for its education. Boca Raton is known for offering academically successful students. The city has 20 private schools, but there are also options for public education.
Shopping - Boca Raton, FL, is renowned for the variety of stores that it has to offer. It has something to suit every need, from national department stores to trendy boutiques and specialty shops. Town Center at Boca Raton is one of South Florida's luxury shopping destinations. It features a remarkable mix of high-end and elite specialty shops and different Mall stores in an indoor environment.
Schools - The city provides quality education. It has some of the top-ranked public schools in Florida and a variety of private schools. The top-ranked public schools in Boca Raton, FL, are A.d. Henderson University School & Fau High School, Don Estridge High Technical Middle School, and Waters Edge Elementary School.
Activities - Living in Boca Raton is not all about alabaster white sand beaches and crystal clear turquoise waters. It also offers its residents and visitors a wide range of activities to keep them busy. From luxuriant trails to art museums and a children's science center, you will never get bored in Boca Raton.
Dining - You can access some of the most sought-after dining and entertainment in Boca Raton. With world-famous and internationally acclaimed chefs, you can indulge in some of the finest cuisines around the region.
Boca Raton has something for everyone. It is a place that you can easily call home. Not as many places offer the same benefits as Boca Raton does.
If you are interested in buying, renting, or selling a place in Boca Raton, Florida; I'll be happy to provide you with more information about the area.
Other articles from: Denine McKerchie