How Are The Public Schools In FOREST, VA?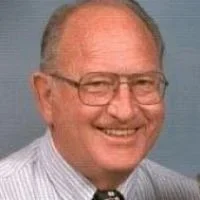 By Joel Kramar
Published: May 22, 2023
76
Located in Virginia, Forest is a charming and idyllic community that captures the essence of small-town living. It is nestled amidst the rolling hills and verdant landscapes of Bedford County. Forest, VA, is a haven for nature lovers and those seeking a peaceful escape from bustling city life.
With its rich history, Forest exudes a sense of heritage and tradition. The community was settled as a farming community. Nowadays, it has evolved into a thriving residential area. Still, it has kept its rustic charm. The town's name is a testament to its natural surroundings. It is derived from the dense forests that once dominated the area.
Forest, VA, boasts a close-knit and welcoming community. Neighbors still know one another by name, and a sense of belonging permeates the streets. The town's picturesque downtown area is adorned with locally-owned shops. Quaint boutiques, and cozy cafes, create a warm and inviting atmosphere.
For outdoor enthusiasts, Forest, VA, is a paradise waiting to be explored. Scenic parks, hiking trails, and abundant wildlife surround the community. It offers ample opportunities for recreational activities. The majestic Blue Ridge Mountains form a breathtaking backdrop and are within easy reach. They provide endless vistas and a serene retreat for those seeking solace in nature.
In addition to its natural beauty, Forest VA, is renowned for its top-rated schools. Forest VA should be on your list if you're looking for a good education for your children.

Education in Forest, VA
Forest, VA, boasts a well-rounded primary and secondary education system. They focus on academic excellence, character development, and holistic growth. The public school district serves the community with a network of top-notch schools. Each is dedicated to providing a supportive and stimulating learning environment.
The district offers various educational programs and extracurricular activities. They cater to diverse student interests and aptitudes. Dedicated teachers and staff work to ensure students receive a well-rounded education. This education will prepare them for higher education and future careers.
Besides the public school system, Forest, VA, has several reputable private schools. These institutions offer alternative educational options. They emphasize small class sizes, personalized instruction, and unique curricula. Private schools in Forest, VA, often maintain strong relationships with local communities. They integrate values-based education into their programs.
Forest residents seeking higher education have access to various institutions in Bedford and Lynchburg's nearby communities. Students can pursue diverse fields of study. They can gain valuable knowledge and skills in preparation for their chosen career paths.
Forest's education system thrives. It is mainly due to the community's unwavering support and active involvement. Parents, businesses, and local organizations collaborate with schools to provide additional resources. This community engagement gives students a sense of belonging and pride. It encourages personal and academic growth.
Public schools in Forest, VA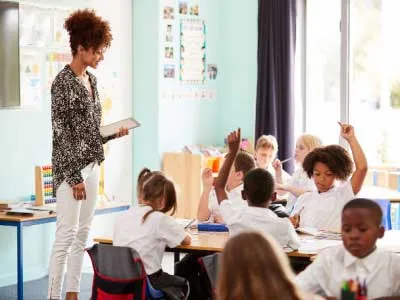 Forest, VA, is home to many public schools. These schools cater to students from various backgrounds and educational needs. Each institution is dedicated to fostering a nurturing and inclusive environment. Here, students can thrive academically, socially, and emotionally.
The elementary schools in Forest lay the foundation for student's educational journey. Forest Elementary School and Thomas Jefferson Elementary School are the most notable. These schools focus on personalized attention, innovative teaching methods, and a comprehensive curriculum. Dedicated teachers work closely with students. They ensure they develop solid fundamental skills and a love for learning.
Public middle schools like Forest Middle School build upon elementary education. They provide students with a well-rounded curriculum and diverse extracurricular opportunities. These schools focus on cultivating critical thinking, collaborative skills, and character development. They empower students to become responsible citizens and lifelong learners.
Forest High School and Jefferson Forest High School are the crowning jewels of the public school system in Forest, VA. These institutions offer a broad range of rigorous academic programs. They allow students to challenge themselves and reach their full potential. Also, there are comprehensive counseling services aids. They help students navigate post-secondary education options and career pathways.
Forest's public schools exemplify a commitment to educational excellence. Also, the holistic development of students. They have a nurturing environment and dedicated faculty. These institutions prepare students for a bright future. They emphasize the importance placed on education and the empowerment of young minds.
If you need more information about the schools in Forest, VA, or any other information, please contact me directly. I will be happy to answer any queries you may have.
Other articles from: Joel Kramar