How Is The Real Estate Market In LAKE CITY, FL?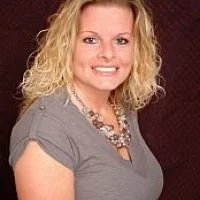 By Victoria Carlisle
Published: Jun 26, 2023
56
Lake City, Florida, is a charming city with a population of 12,497, located in the heart of north central Florida. Known as the "Gateway to Florida" (because of being located at the intersection of Interstate 75 and Interstate 10), it boasts the perfect blend of small-town charm and natural beauty. Lake City is well-positioned for convenient travel. Jacksonville is easily reachable thanks to the highways, while Gainesville is only a one-hour drive south. The history of Lake City dates back to the early 19th century when it was originally known by the name Alligator. In 1859 the city was renamed Lake City due to the many lakes in and around the area. The city's well-preserved historic downtown showcases beautiful buildings and storefronts, providing an opportunity to explore the past.
Lake City is the place where lakeshores boast stunning waterfront properties with amazing views to wake up to. The vibrant community provides a cozy atmosphere making it an interesting destination for anyone seeking an authentic small-town experience. If you're interested in living in a charming place like this, read on to discover what the real estate market looks like in Lake City today!

Surrounded by natural beauty lies a welcoming community
One of the main highlights of the city is its stunning natural beauty. Living in Lake City means having access to beautiful views and amazing opportunities for outdoor exploration – whenever you want. The city offers many recreational areas offering opportunities for hiking, biking, or picnicking. The nearby Osceola National Forest adds to the city's many parks and lakes, providing further possibilities for exploration.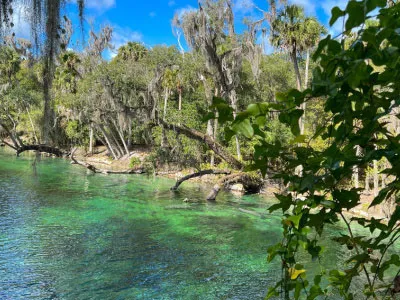 Another main perk of the city is its vibrant, notoriously welcoming, and hospitable community. The city hosts many festivals throughout the year, showcasing local arts, culture, and traditions. The city hosts the Olustee Battle Festival every February, while the third weekend in October is reserved for The Alligator Warrior Festival.
The community is served by nine elementary schools, three middle schools, and two high schools. There is also an alternative school, and Lake City proudly has a higher education institution as well. The Florida Gateway College offers associate degrees and bachelor's degrees, completing the city's educational landscape.
Lake City is considered to be a growing city with lots of potential to look forward to. It is a small town with big ambitions, a great place to get started as a young person. The college provides the possibility to get a degree and start making a living in an affordable and diverse place.
Cost of living and the real estate market in Lake City
Lake City, Florida's overall cost of living index is 82,9. Compared to the US average of 100 and the Florida state average of 103.1, Lake City is very affordable. While there is room for growth regarding safety in the city, the low cost of living and affordable housing definitely compensate for it. With housing costs scoring only 61.6 on the cost of living index, affordable housing is the biggest advantage of living in Lake City, Florida. Home supply and demand are currently about the same, creating a balanced market. The median sale price of a home in May 2023 was $225,000, and the median price per square foot was $157. The median rent was $1,295. Home prices are up 1.4% since last year, while the median price per square foot is up 30.8% since last year.
Overall
Lake City, Florida, is a very livable, scenic place, currently starting to see an increase in population. Statistics show that most new people moving to the city come from Miami. Thanks to its many perks, Lake City has great potential for growth, and we might see unexpected pleasant surprises in the years to come. If you're interested in relocating, feel free to contact me. I am happy to help with any information about Lake City and the current real estate market! I'm looking forward to hearing from you!
Other articles from: Victoria Carlisle