How Is The Real Estate Market In SOMERVILLE, MA?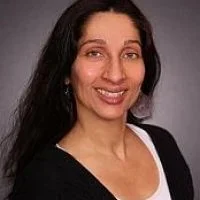 By Carlina Nabatoff
Published: Jun 26, 2023
56
Somerville has become a trendy relocation destination for many families and young professionals searching to boost their careers. Find this economically thriving city northwest of Boston and north of Cambridge in Middlesex County, Massachusetts. Somerville's population increased to 77,800 in 2023, highlighting its popularity.
Get expert housing assistance in Somerville Massachusetts!
If you entertain moving to Somerville Massachusetts, you'll need an affordable home to rent or buy. Then, contact me to receive up-to-date information on the most budget-friendly housing options available in Somerville's market! I am your reliable and experienced local real estate agent in Somerville Massachusetts, ready to answer all your inquiries!

What's the secret behind the economic success of Somerville Massachusetts?
Somerville embodies the tranquil oasis in the economically robust Boston-Cambridge-Newton Metro Area. Thus, this attractive commuter town benefits from outstanding economic perks and laid-back suburban vibes. And which are these, exactly?
For starters, the unemployment rate in Somerville, MA is 4.4 percent, instead of the six percent American average. After the Covid pandemic, the regional job market rose from its ashes. Based on estimates, Somerville's future job growth (about 44.5 percent) will exceed the US median (33.5 percent.)
You will also be interested in how much Somerville residents earn. A Somerville citizen's average income was $36,300 instead of the $28,500 US average. Moreover, the family median income was $95,500, while the American median was about $71,000 in 2022. So, being a productive member of the local community definitely pays!
Get precious insight into the Somerville Massachusetts local housing market!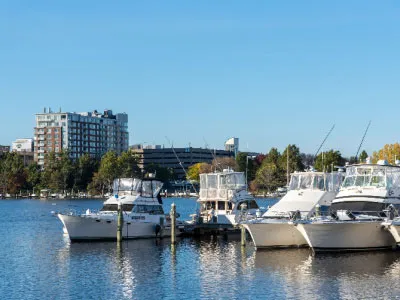 To tell you upfront, the real estate market in Somerville is not for the faint of heart. The median home selling price was approximately $945,000 as of May 2023. Property prices have increased by about 1.5 percent since 2022. High asset prices indicate that Somerville's housing market is very competitive. Presently, the demand for homes surpasses the supply. As a result, properties sell fast, on average, in 20 days after listing.
Somerville's market is pretty competitive.
Home sellers and buyers must know that assets for sale receive multiple offers and, sometimes, contingencies are waived. On average, real estate sells two percent above the listing price. Suppose you wish to purchase a "hot home" in the trendiest neighborhoods, such as Assembly Square, Ball Square, Davis Square, or East Somerville. Then, prepare yourself to pay extra, even six percent above the initial price.
How did the real estate market in Somerville Massachusetts evolve during the last three years?
Somerville's market has known its fair share of ups and downs. However, prices rarely went below the $800,000 median. The market reached its highest peaks price-wise in March 2022 and February 2023 with almost $1,100,000! The good news for homebuyers is the median property selling price has decreased since the second month of this year. Therefore, I can recommend purchasing a home or investing in land in Somerville, MA, before prices would soar again!
How affordable are the rents in Somerville Massachusetts?
You can rent a cost-effective apartment or house in Somerville MA, as a viable alternative to buying property. Singles can find a one-bedroom apartment in downtown Somerville ready to be occupied for $2,750. If you wish to enjoy the suburbs, a one-bedroom apartment outside the city center is available for the same amount, on average.
Suppose you wish to move into a rental unit with your family. Then, the average rent for a single- or multi-family three-bedroom unit available in the city center and the suburbs will cost you around $3,900.
Final thoughts
Don't let somewhat high property prices discourage you from moving to Somerville MA! You must understand that you invest in your and your family's future by purchasing real estate in Somerville! On the one hand, properties in Somerville are hard assets that won't risk devaluation even during inflation. On the other hand, the local economy has so many advantages (such as the low unemployment rate, thriving job market, and higher than average salaries) that it will make up a lot for your investments!
You will only benefit from moving to Somerville! If you're still hesitant about this extraordinary city's potential, it would be best to get in touch with me at your earliest convenience!
Other articles from: Carlina Nabatoff