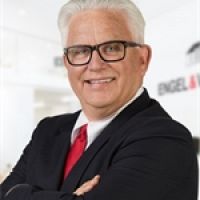 By Randy Keys
Published: Feb 28, 2023
71
Naples, Florida, is a gorgeous coastal town in the sunny state of Florida, close to the Gulf of Mexico. The population of the historical city of Naples is 19,372 and makes part of the Naples-Marco Island, Florida Metropolitan Statistical Area, which has a population of 322,000.
Known for its upscale lifestyle, high-end real estate, and stunning beaches, the city also has the perks of location: it has perfect proximity to the Everglades National Park, but it's also very close to the cities of Cape Coral and Fort Myers. Naples is a major destination for dining and shopping, too, but many other things attract visitors and potential future residents to the area. Self-titled as the "Golf Capital of the World", Naples proudly has over 80 golf courses. Naples is the place to enjoy a high quality of life in a charming environment. And I didn't even mention the amazing beaches! Reading all this, you're probably saying that it sounds too good to be true. But this is the truth! The only thing that could ruin it would be a lack of safety for example. Let's find out how safe is Naples, Florida!
Life in Naples, Florida
First, here are a few words about what's it like to live here. Naples has that tropical climate of the Sunshine state that attracts many people to the area. The mild winters and generally good weather make it easy to enjoy all the stunning beaches the city is home to.

The soft white sand and crystal clear waters provide the picture-perfect beach lifestyle for residents. For the fans of outdoor activities and nature lovers, the Everglades National Park, with its completely unique flora and fauna, is just around the corner from Naples. For the lovers of the noble sport: Naples has over 80 golf courses that are world famous for their high quality. This city is a real paradise for perfecting those swings!
The city doesn't fall behind culturally, either: there's a rich and vibrant scene, with several museums and art galleries to explore. Naples has a wide variety of dining options: from beachfront restaurants while enjoying sunsets to high-end places for culinary miracles, there's something for every taste.
Safety in Naples, Florida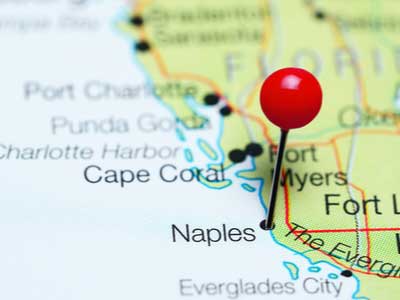 According to crime statistics reported by the Naples Police Department, the overall crime rate in Naples is lower than the national average. In fact, the crime rate in Naples has been seeing a decline in recent years.

But like any city, Naples does have some areas that are safer than others. It's always recommended to take basic safety precautions and be aware of your surroundings. Before relocating, it's also advised to check out the neighborhood personally and seek the help of someone with expertise in the area.

As in any city, there are neighborhoods that are safe and others that have a slightly higher crime rate reported. Pelican Bay, Park shore, Vanderbilt beach, and Port Royal are generally known for their low crime rate, well-maintained properties, and high standard of living. Some areas with a somewhat higher reported crime rate are Immokalee, Golden Gate, and East Naples, for example. But the city of Naples, in general, is considered to be very safe.
Overall,
Naples, Florida, is an excellent place to live, where you can enjoy life to the fullest. If you feel like it could be your future home, but have questions, shoot! With any specific concerns or questions regarding safety in the different areas in Naples, Florida, contact me for more information coming from an expert in the area! I am looking forward to helping you!
Other articles from: Randy Keys