What Are The Benefits Of Moving To CYPRESS, TX?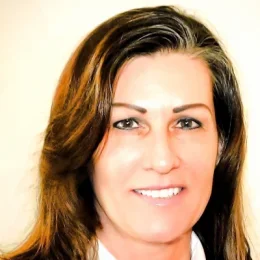 By Denise Hackbarth
Published: Aug 14, 2023
479
Cypress, Texas, a charming town rich in history and natural beauty, beckons with its warm embrace. Situated in the heart of the Lone Star State, Cypress blends small-town charm and modern amenities. This idyllic community offers a peaceful respite from bustling urban life. It invites visitors to unwind and explore its hidden treasures.
Nature enthusiasts are in for a treat with a landscape adorned with lush parks, tranquil lakes, and sprawling green spaces. Cypress entices outdoor lovers with hiking, picnicking, and wildlife-watching opportunities. The town's strong sense of community is evident in its vibrant local events. Here, residents celebrate art, music, and culture.
Steeped in Texas history, Cypress is a testament to the past, evident in its well-preserved landmarks and architecture. Visitors can step back while wandering the streets. They can discover the stories that shaped the town's character. For culinary delights, Cypress offers various dining options catering to diverse tastes, from down-home barbecue joints to international cuisine.

Whether you're looking to escape the city's hustle or embark on a journey through history, Cypress, TX, promises an unforgettable experience that captures the essence of Texan hospitality and charm.
Benefits of moving to Cypress, TX
Are you thinking about relocating? Consider Cypress, TX. It is a vibrant and welcoming community that benefits individuals and families alike. Cypress has something for everyone, from its charming neighborhoods to its excellent schools and abundant recreational opportunities. Let's explore some of the reasons why moving to Cypress might be a fantastic choice for you.
Friendly Community Atmosphere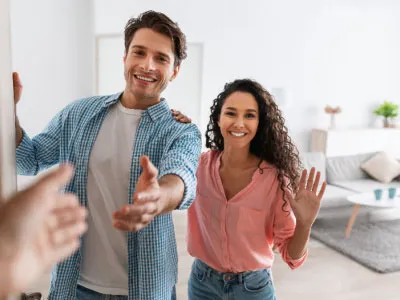 Cypress is known for its warm and welcoming atmosphere. Neighbors often become friends, creating a sense of belonging that's hard to find in larger cities.
Excellent Schools
If you have children, Cypress boasts top-rated schools with dedicated teachers and a commitment to education. Your kids can receive a quality education without traveling far from home.
Beautiful Parks and Outdoor Spaces
Nature enthusiasts will appreciate Cypress's numerous parks, hiking trails, and outdoor recreational areas. Whether you enjoy picnics, biking, or simply stroll, you'll find plenty of opportunities to enjoy the great outdoors.
Thriving Job Market
Cypress is strategically located near major employment centers. It makes it a convenient choice for commuters. You may find exciting career opportunities with a growing job market and various industries.
Cultural and Entertainment Scene
Cypress offers various cultural experiences, from local theaters to art galleries. You can immerse yourself in the arts and entertainment scene without traveling far.
Diverse Dining Options
Food enthusiasts will delight in Cypress's diverse culinary scene. From classic Texas barbecue to international cuisine, there's no shortage of dining options to satisfy your taste buds.
Family-Friendly Activities
Cypress is perfect for families seeking fun and engaging activities. From community events to family-friendly attractions, there's always something exciting for all ages.
Proximity to Houston
Cypress's proximity to Houston provides the best of both worlds. A peaceful suburban lifestyle with easy access to the amenities and opportunities of a major city.
Strong Sense of Community
Cypress residents take pride in their community. You'll have the chance to participate in local events, volunteer, and make a positive impact in a place that truly values its residents.
In conclusion, moving to Cypress, Texas, offers many benefits. Its thriving community, excellent schools, and diverse recreational opportunities make it an ideal place for families. Its proximity to major cities perfectly balances suburban comfort and urban convenience. With its strong economy and ample job opportunities, Cypress presents a promising destination for career growth. The natural beauty, parks, and outdoor activities contribute to a high quality of life. They foster a sense of well-being and contentment. Overall, Cypress, TX, presents a compelling package of advantages for those seeking a vibrant and enriching place to call home.
Please contact me if you want to learn more exciting things about the city. I will be happy to assist you.
Other articles from: Denise Hackbarth