What Are The Pros And Cons Of Living In FOREST, VA?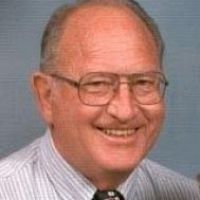 By Joel Kramar
Published: Oct 20, 2022
116
Forest, VA is a lovely little town in Bedford county, Virginia. Being part of the Lynchburg Metropolitan Statistical Area, Forest has all the perks of a nice little suburban town. Located only a 20 min ride from the "City of Seven Hills", Forest is embedded in the embrace of nature, offering its residents rich opportunities for outdoor activities to choose from. A safe small town with a growing economy and a notoriously friendly community has many reasons to be attractive. If you are considering relocating, you're probably eager to take a good look at the place beforehand, preferably from every possible perspective. So continue reading because in this article, I am going to do just that: take you through a few pros and cons of living in Forest, VA!
Pros of living in Forest VA
A good decision takes lots of weighing and balancing. To be able to do that, first, you need information. As always, it's better to start with the good things. So, first, let's see those pros lining up!

Exceptional opportunities for outdoor recreation
The nearby city of Lynchburg owns the nickname of "The city of seven hills" after the seven hills in the region: College Hill, Garland Hill, Daniel's Hill, Federal Hill, Diamond Hill, White Rock Hill, and Franklin Hill. Those make up the surroundings of Forest, too, but the list doesn't stop here.
Smith Mountain Lake is 55 miles southwest of Forest, VA if you're looking for water-related activities.
The north entrance of Blue Ridge Parkway and the Natural Bridge State Park is only a one-hour ride away, with many trails available. There's the George Washington and Jefferson National Forest north of Roanoke, which is also quite accessible. The Blue Ridge Mountain area is a paradise of accessible locations for hiking, biking, and even climbing!
Green spots, clean air
Want something closer? The famous Thomas Jeffersons Poplar Forest - a 6min ride from the heart of Forest - is an attraction for visitors. In the nearby Lynchburg, there's the Blackwater Creek Natural area with trail and bikeway. And, the children's favorite: the Rise Up Climbing Gym.
Forest is a place where you can feel the beneficial proximity of nature while still being close to a city. Forest life is peaceful, and locals like to socialize on one of the local golf courses or other widely available green spots. Thanks to all the greenery, the air quality here is very good.
If you want to stay in motion and stay healthy, Forest is the perfect place for you.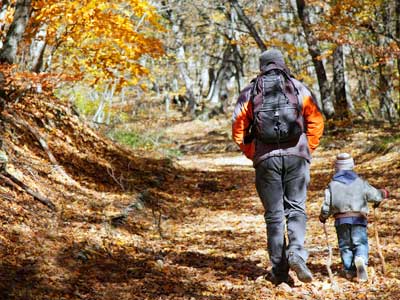 Affordable and family-friendly
Buying a home is affordable here, making Forest a popular destination for people who want to stay away from the noise and stress of a big city.
The cost of living is lower than the US average. Median home cost is $298,000, cheaper compared to the Virginia average of $329,000, making Forest, VA, one of the best places to live in Virginia.
Because of its many nice assets, Forest has a steadily growing community. People are very friendly here, add safety to that, and you have the perfect place for raising a family. People move here seeking cheaper alternatives to city life. Thanks to its proximity to Lynchburg, Forest still has access to all the attractions and conveniences of city life.
Lynchburg is known for its excellent schools, colleges, and very rich history. But you can find above-average-rated schools in Forest, too. You can always look for some excitement in nearby cities and return to the peace and quiet of your Forest home.
Cons of living in Forest VA
There's a downside to everything, and it's good to know it in advance. Here are a few things to take into consideration:
Humid, subtropical weather
Forest has that Virginia subtropical weather, with hot and humid summers and cool winters. Note that humidity increases the feeling of heat. Thus, summer temperatures can feel warmer than what the numbers show. Although Forest is considered relatively safe compared to other places in Virginia, weather-related problems can also be present here. There are many thunderstorms in Virginia, especially in the mountainous area; on average, 35 to 45 storms between June and August alone. There is also a chance of floods, wildfires, and tornadoes.
However, you can look for properties with a lower risk of becoming a victim of the wrath of nature. The average price for home insurance in Virginia is somewhat cheaper than the nationwide average; depending on the property, you can get it for $999 instead of $1,211.
It's quiet
Although many interesting things to do are available in the area, fewer things are available locally. That can be dull sometimes, especially for teenagers. Forest is also quite car-dependent. Public transportation is not the best, so if you want to get somewhere, you must use a car in most cases.
Conclusion
All in all, Forest, with its calm pace and proximity to nature, offers good reasons to relocate here. Choosing a place to live that suits your needs and personality can be hard. If you think the pros are stronger than the cons in this case, but you would still like to know a bit more, feel free to contact me for more information on why Forest, VA is a good place to live.
Other articles from: Joel Kramar