What Are The Pros And Cons Of Living In JOLIET, IL?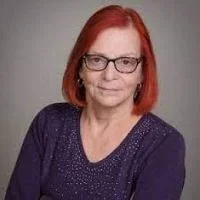 By Barbara Gall
Published: Jan 11, 2023
259
Joliet, Illinois, the county seat of Will County, is one of Chicago's major suburbs and has a population of around 150,000. Despite being known as the "Prison City," it has a thriving community, a family-friendly atmosphere, and a rich history.
Rated as one of the best places to live in Illinois, you will fall in love with its several parks, which bring the city closer to nature.
Joliet, IL, offers its residents and visitors a wide range of attractions suitable for all ages and preferences, from shopping and dining options to numerous theatres and art galleries. If you're searching for more action-packed activities, you can attend sporting events such as NASCAR races and baseball games.
Joliet's City Center is a vibrant hub of entertainment and fun, with Harrah's Casino, the Joliet Slammers baseball team's Silver Cross Field, Hollywood Casino, and the historic Rialto Square Theatre all located within the city limits.

The city is perfect for young professionals and families who will find plenty of reasons to make Joliet, IL, their home.
If you're interested in moving to the area, let's see some pros and cons of living in Joliet, IL.
Pros of living in Joliet, IL
1. Cost of living
When moving to a new place, a significant aspect to consider is the cost of living. The good news is that in Joliet, IL, the cost of living is lower than the national average and most cities in the state. The overall standard of housing costs, utilities, transportation, services, and miscellaneous goods is less expensive.
2. Education
The city is great for families because it provides quality education. Joliet, IL, is renowned for its notable learning institutions, such as Joliet Central High School, Joliet West High School, Joliet Catholic Academy, Plainfield South High School, and Ridgewood Baptist Academy. These learning institutions have excellent academic records and receive high ratings regarding the programs and curricula they provide.
3. Crime rate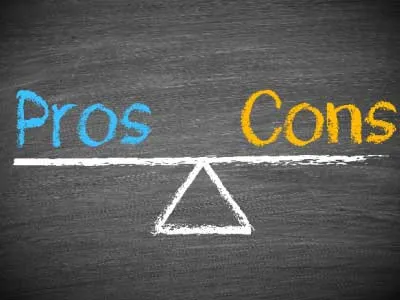 When choosing a new place to live, another significant aspect to consider is the crime rate. In Joliet, IL, the crime rate is lower than the national and state averages. Plenty of safe neighborhoods are suitable for raising a family and have many amenities such as commercial spaces, shopping centers, and strip malls.
4. Youthful city
The city's population is mainly represented by the younger generations, and you will find a contemporary lifestyle here. Joliet, IL, has a youthful energy and plenty of attractions and activities that suit a busy and energetic way of living.
5. Employment opportunities
The manufacturing sector is a significant source of employment. The city offers a 10-year tax reduction and other advantages keeping businesses and industries investing and coming to Joliet.
Cons of living in Joliet, Il
1. Higher taxes
If you want to buy a house in Joliet, IL, it is vital to keep in mind that the taxes are higher than in other states. In fact, Illinois has one of the highest property tax rates in the country, with a current effective tax rate of 2.16%.
2. Healthcare system
Compared to other cities in the U.S., healthcare expenses are higher. Based on the data, the residents of Joliet, IL, pay 8% more for medical services.
3. Increased risk of severe storms
The city and its surroundings are at a slight risk for the chance of severe storms. The area is likely to experience severe weather conditions during summer and winter but sporadically in the other seasons as well.
If you are looking to relocate, Joliet, IL, might be the right option. Given its affordability, estimated job market growth, and the many amenities it offers, you can easily adjust to this city. Whether you are moving for employment, a change of scenery, or to benefit from a sound education, the city has plenty of opportunities.
If you are interested in learning more about this unique city, please contact me directly. I will be happy to be of your assistance.
Other articles from: Barbara Gall