Why Now Is The Time To Move To JOLIET, IL?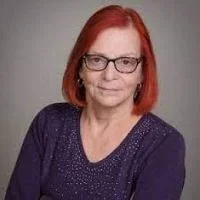 By Barbara Gall
Published: Feb 21, 2023
137
Nestled in the heart of Will county, Illinois, lies the city of Joliet. Located approximately 40 miles southwest of Chicago, this city blends worlds: old-world charm and modern amenities. With a population of over 150,000, Joliet is a great community, with a rich history that spans over 180 years. From its early days as a booming industrial town to its current status as a hub of entertainment and culture, Joliet has come a long way. It can be said without a doubt that Joliet is a city that has a little bit of everything. From its history to its affordable cost of living, Joliet is a community that is continuously evolving to become a better version of itself. Now, with inflation and cost of living prices rising to the sky, living in Joliet with easy access to nearby cities is a popular choice for many. The common reason behind relocating to this charming place is the low cost of living that provides Joliet residents with a higher quality of life. Let's see what else this amazing place has to offer!
Housing and affordability in Joliet, Illinois

One of the greatest advantages of living in Joliet is its affordable cost of living. Joliet's housing, food, and other essentials are reasonably priced compared to other cities in the Chicago metropolitan area. This makes Joliet an attractive destination for families and individuals looking for a comfortable and cost-effective lifestyle.

Housing options in Joliet are diverse, ranging from historic homes to modern apartments. The cityscape offers great diversity, from brick buildings to high-rise condos, giving it a unique character that is special in the Chicago metro area. Affordable housing options are available for low-income families and senior citizens, and there are luxury apartments and condos, too, for those seeking something more upscale as a living space. There's a broad range of different styles available to choose from, so there's something to everyone's liking here.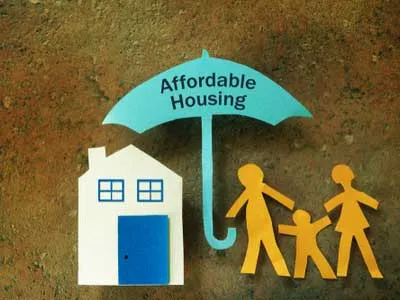 Joliet's real estate market is currently very advantageous, with the median home price being $249,000, which is very good for a suburb in the Chicago metropolitan area. Currently, the cost of living in Joliet, IL, is 5% lower than the national average. The housing prices in Joliet, IL are 6% lower than the U.S. average, and the utilities are roughly 10% less in total. If that's not enough to convince you that now it's an excellent time to move to Joliet, there's also the perk of the location to take into consideration. Joliet is conveniently located near several major highways, including I55 and I80, making it easy to commute to nearby Chicago. The city is also well connected by public transportation, with buses and trains providing access to downtown Chicago. Simply put, you can have access to big city life at a much lower cost of living!
Joliet's vibrant culture
Joliet is also a hub of entertainment and culture. The city is home to several parks, museums, and cultural centers, like the Joliet Area Historical Museum and the Rialto Square center. The Rialto Square Theatre is a historical landmark that hosted famous performers like Louis Armstrong and Frank Sinatra. Joliet is also a popular destination for motorsport fans since it is home to the Chicagoland freeway and Route 66 Raceway. Considering how easy it is to get to Chicago or other nearby cities to dip into the local culture, Joliet is excellently positioned in the local ecosystem.
All things considered,
The excellent location, affordability, great housing options, and vibrant culture are just some of the forte points of Joliet. If you feel like Joliet's charm could be what you're looking for, and you would like to get to know Joliet better, feel free to reach out to me for real estate advice or any need or question regarding the city! I am looking forward to hearing from you!
Other articles from: Barbara Gall