What Are The Pros And Cons Of Living In MARYVILLE, TN?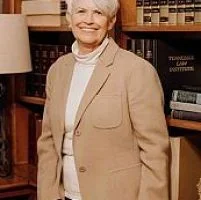 By Kathy & David Parker
Published: Sep 19, 2022
226
If you're wondering whether a move to Maryville, Tennessee, would be a good idea for you and your family, you've come to the right place. Seeing as Eastern Tennessee is a great destination for many reasons, I came up with a list of pros and cons of living in Maryville, TN, a family-friendly small town located in an area known as "the Volunteer State".
While Maryville is a good place to live for families, as my family can attest to, it is also a great place to retire. Still, just like any other city in the US, it may not be for everyone. Let's see why the city of Maryville, Tennessee, may suit your family's needs or not. Through the following pros and cons, I am confident that you'll have enough information to decide for yourself.
Pros of Living in Maryville, TN

Depending on what's important to you, getting to know a few things about Marville is detrimental to making an informed decision. So, let's highlight the pros of living in Maryville so you know what to expect.
Small town living
With around 33,000 residents, Maryville qualifies as a small, peaceful town in Eastern Tennessee. With a quaint downtown area, you'll find plenty of family-owned restaurants and businesses to have fun and enjoy a simple way of life during your downtime. The views are incredible, with both the Appalachian and Smoky Mountains nearby. There are plenty of outdoor activities to maintain a healthy lifestyle, especially for outdoor lovers. You won't run out of things to do.
Low Cost of Living
Living in Maryville, TN is affordable as the cost of living is 12% lower than the US average. Housing costs, while climbing slightly over the last year it still relatively affordable, with the median home value at $316,000. If you don't want to live in the crowdier downtown area, plenty of larger lots are available on the outskirts of town. Furthermore, aside fro the no individual income tax in Tennessee, the state also has modest property taxes decreasing your annual cost of living significantly.
Family-Friendly
There are two main factors that determine whether a town is family-friendly, and Maryville has both of them covered. The public school system is among the best in Tennessee and received the highest designation award. Sam Houston Elementary also received the Blue Ribbon national recognition, being one of only 325 schools in the nation with it. The second factor is the crime rate which is astoundingly low, around half of the national average, making it one of the safest in the state.
Cons of Living in Maryville, TN

Seeing as I intend to be truthful and unbiased, even if I find this town to be delightful, I'll take you through a few cons of living in Maryville, TN. Just so you are aware of both sides of the coin.
It can be Stale
One thing that should be clear about this small town is that you won't have access to exciting nightlife, but with Knoxville only 17 miles away, there is an alternative. Still, being in a small town means that in a short while, you may grow to know the people and activities around town. Teenagers and young adults may find this town too calm besides outdoor activities; there isn't much to do if you have an active lifestyle.
Traffic Congestion
Commuting to and from Maryville can be a problem throughout the year, so if you work in Knoxville, the morning and evening rush hour traffic will give you some time to listen to podcasts. However, it can get even worse during summer as tourists flock to the mountains. Still, it isn't New York or Los Angeles, but traffic congestion can be a lot for a small town.
I hope this clears up a few things for you. If you have any questions, feel free to contact me, and we'll go through them together.
Other articles from: Kathy & David Parker