What Is It Like To Live In PORT SAINT LUCIE, FL?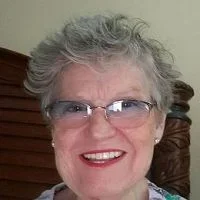 By Connie Smith & Walter Sensibaugh
Published: Dec 22, 2022
97
Port Saint Lucie is a promisingly growing city of over 200,000 inhabitants located on the east coast of Florida. It is close to major cities like Miami and West Palm Beach but has the major advantage of having more affordable housing options. The city is most well known for its beautiful beaches and a wide variety of quality outdoor recreation to enjoy.
Port Saint Lucie has many excellent amenities and attractions for visitors and residents alike. Its several golf courses in the area, like the Village and the Saints Golf Course, make this city one of the most popular destinations for golfers, according to local real estate agents in Port Saint Lucie Florida. The tropical weather attracts many people from the north who wish to relocate to get away from the cold.
Overall, living in Port Saint Lucie offers a nice balance of good housing options, access to beautiful beaches and outdoor recreation, while having great proximity to major cities. It can be a perfect place to call home for people of all ages and interests. Wondering what it's like to live here? Let's see some details!
Beautiful beaches and remarkable outdoors

Port Saint Lucie is home to several beautiful beaches, like Jensen Beach and Fort Pierce Beach, for lovers of sunbathing, surfing, and swimming, surrounded by mangrove trees and radiant skies. But beaches are not the only place one can enjoy the outdoors in Port Saint Lucie, Florida. The city is packed with parks and recreational areas! Port Saint Lucie Botanical Gardens, joined with the awesome Riverwalk Boardwalk, will make your jaws drop as well as the gorgeous Savannas Preserve State Park. There are plenty of places for hiking, biking, or enjoying a picnic and hanging out. Spotting wildlife is very common for those living in Port Saint Lucie, as the area is home to crocodiles, wild cats, and several beautiful bird species. While you won't see a crocodile in the city, you can compensate by watching manatees at North Fork, St. Lucie Aquatic Preserve.
Port Saint Lucie climate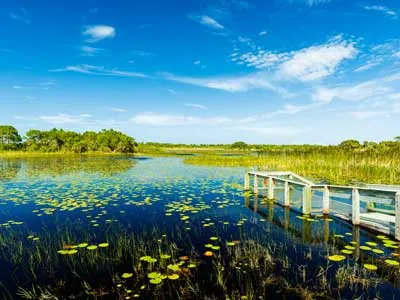 Port Saint Lucie has a tropical climate with hot, humid summers and pleasant, mild winters. The average high temperature in the summer is around 90 degrees, while the average low temperature in the winter is around 60 degrees Fahrenheit. Rain is common throughout the year in Port Saint Lucie, with the heaviest rainfall occurring in the summer and fall. The city also experiences occasional thunderstorms, which can bring heavy rain and lightning to the area. Unfortunately, hurricanes can also be a concern in Port Saint Lucie, as the city is located on the east coast of Florida, which is prone to tropical storms and hurricanes. It is advised for residents to be prepared for hurricanes and have a plan at hand if one happens to strike.
Housing market in Port Saint Lucie, Florida
There is a growing interest in Port Saint Lucie, making the housing market somewhat competitive. The average sale price of a Port Saint Lucie home is $395,000 while the average sale price per square foot is $222. That is much lower than the average in the nearby Palm Beach, which was $1.05M last month. Rental in Port Saint Lucy, Florida, is also affordable compared to the area. A one-bedroom apartment costs $1,785, while a two-bedroom apartment is rented for around $2,114.
In summary, Port Saint Lucy has much to offer its residents for a much lower price than the nearby big cities. If you're wondering what's it like to live in Port Saint Lucy, Florida, give me a call. I am happy to help you through the real estate process and to find the perfect home that fits your needs and dreams!
Other articles from: Connie Smith & Walter Sensibaugh