What Is NORWALK, CT Known For?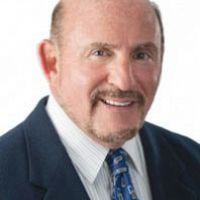 By Jon Polayes
Published: Oct 31, 2022
121
Are you looking for the ultimate recreational experience just outside New York City? Or do you plan on moving out of the overcrowded city and searching for a family-friendly place to stay nearby? In that case, I have excellent news for you!
Less than an hour's drive away from the Big Apple, Norwalk, Connecticut, will deliver unique sites, first-class entertainment, and affordable housing options. Speaking of low-cost homes to buy or rent, I suggest you contact experienced local real estate agents in Norwalk, Connecticut!
And now, let's discover what surprises and delights Norwalk has up its sleeve!
Let's get to know Norwalk up close and personal!

Norwalk (founded in 1640) is a beautiful coastal city in Fairfield County in southwestern Connecticut, with a total area of 36.37 square miles. You can find it on the northern shore of the fantastic Long Island Sound. The population of this dynamically growing town was about 92,300 as of 2022, making it the sixth most populous city in the state.
Norwalk's natural surroundings will astonish you!
Norwalk's breathtaking surroundings include islands in the Atlantic Ocean and mind-blowing beaches (for example, Calf Pasture Beach and Compo Beach.) To discover these natural beauties, get on the Sheffield Island Ferry and visit such exotic places as Shea Island and Sheffield Island in Long Island Sound!
In good weather, you can even notice the Manhattan Sky Line! Once you arrive at the Island, explore the vast, 44 feet tall Sheffield Island Lighthouse that will genuinely take your breath away!
Get on board with Norwalk boating!
Did you know that Norwalk provides thrill-seekers with an outstanding boating experience? Right off the bat, you simply can't miss the Norwalk Boat Show and exhibition, which takes place at Norwalk Cove Marina at the end of September each year. So buckle up for breakneck high-speed chases and races on the water!
Additionally, you can participate in kayak and paddleboard sessions or even try your luck at boat handling!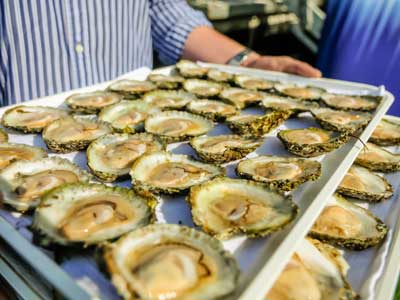 Oysters? Yes, please!
Due to the famous local farming of oysters, Norwalk has often been called "Oyster Town." Visiting the town, you'll experience a genuine passion for these saltwater mollusks. Most of all, I recommend seeing Oyster Shell Park by the Norwalk River Valley Trail! Besides the gorgeous sight of colorful oysters, the park features a hilltop plaza and a golf course welcoming beginners and professionals alike.
The Norwalk Oyster Festival (organized after Labor Day) celebrates the town's long-established oyster industry. The popular and family-friendly event provides visitors with all the must-have goodies, such as live performances, arts, exquisite food and beer courts. The two absolute festival highlights are the Nerveless Nocks stunt show and Paul Bunyan Lumberjack Pageant.
Explore Norwalk's trendy city attractions!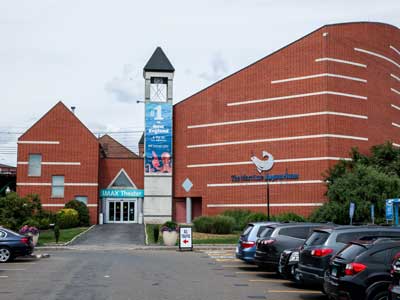 The Maritime Aquarium should undoubtedly be your top priority regarding the must-see Norwalk attractions! The renowned aquarium features around 75 live exhibits and 2,700 deep-sea animals representing more than 300 species, such as sharks, jellyfish, seals, etc.
Lockwood-Mathews Mansion is another local "celebrity" that has been labeled a National Historic Landmark. The historic building (built between 1865 and 1868) stirred the interest of many scholars because its gas lighting, ventilation, plumbing, and even central heating were way ahead of their time.
Suppose you're looking for a vibrant downtown feel providing a top-shopping experience, fancy restaurants, local breweries, and pulsating nightlife. Then, SoNo (South Norwalk) will deliver big time! SoNo represents Norwalk's artistic endeavors remarkably. For this reason, many museums and galleries bloom, especially in August, as the SoNo Arts Festival takes the city by storm.
Final thoughts
Though smaller than major cities, Norwalk, CT, is an exceptional place that never ceases to surprise! It features plenty of first-class recreational activities, beautiful natural sights, and incredible national festivals. Besides, it delivers traditional and brand-new events every year, so everyone will find something to enjoy.
Due to its countless advantages, such as a thriving local economy, reasonably-priced real estate, and vicinity to New York City, many have decided to relocate to Oyster Town. Why wouldn't you?
Other articles from: Jon Polayes