Why Now Is The Time To Move To HARLINGEN, TX?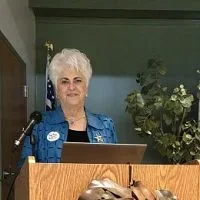 By Sue Ann Taubert
Published: Dec 12, 2022
108
Let's explore an up-and-coming city in southern Texas that provides residents with an exceptional combination of suburban feel and outstanding economic prospects!
The beautiful city of Harlingen is located in Rio Grande Valley's central region in Cameron County. Its population has steadily been growing since the 1970s; today, it reaches 73,225 souls. I will shed light on its immense popularity and the fascinating aspects of living in Harlingen!
Find affordable housing options on Harlingen, Texas's exciting real estate market!
Suppose moving to this fantastic city with your family or soulmate intrigues you. Or perhaps you're a retiree searching for a place that delivers first-class indulgences for your buck. Then, you couldn't pick a better time to relocate here.
For this purpose, contact me, and I will bring you up to speed with the latest listings in the safest and best neighborhoods in town. I am your friendly and expert local real estate agent in Harlingen, Texas.

Tracking reasonably-priced real estate for sale and rent in Harlingen
The real estate market in Harlingen is moderately competitive; the demand for housing more-or-less equals the supply. As of October 2022, the median home sale price was approximately $190,000.
Though home costs have increased since 2021, Harlingen houses and condos are still more affordable than the Texas average by about 43 percent and roughly half the US median. At the same time, apartments for rent are 24 percent cheaper than the state average rental properties.
Experience the heyday of Harlingen's local economy!
Though the local unemployment rate slightly increased, recent economic endeavors proved beneficial. Harlingen's job market in 2022 has experienced new possibilities in a highly diversified economy. Harlingen's most popular domains are manufacturing, technical, educational services, health care, and social assistance. Thus, the young and the more established workforce can pursue a prosperous career.
The best news for newcomers is that the cost of living in Harlingen is about thirty percent lower than the national average and about eighteen percent less costly than the Texas average.
Discover must-see places in Harlingen!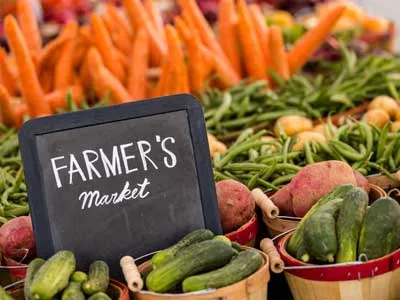 I recommend you first explore downtown featuring old-fashioned shops and restaurants hosted by some of Texas's oldest buildings. The streets ooze a relaxed atmosphere with palm trees and colorful murals.
Participate in pleasant social events!
The city gives shelter to countless immersive social events. Being present on Jackson Street Market Days, Harlingen Farmers Market, or Harlingen Art Night will bring you closer to that legendary community spirit Harlingen is famous for.
To get an authentic local experience, I suggest you visit Rustlers or Carlito's Wine House. Both are ideal hotspots for enjoying a delicious beverage, tasting the local cuisine specials, and making new friends.
Spend quality family time in McKelvey Park!
Suppose you're a nature lover and enjoy taking refreshing walks in parks. Then, McKelvey Park will be the ultimate dream come true.
Located along the Arroyo Colorado River, McKelvey Park provides you with a picturesque jogging route.
You can also have a wonderful family picnic and enjoy a mesmerizing sunset when the sky is dressed in an extraordinary orange hue.
Attend (or partake in) a passionate performance at Harlingen Performing Arts Theatre!
The community theatre established itself as a leading drama center in the Rio Grande Valley. Would you believe that a group of dedicated volunteers run the entire theatre? You can join them and find yourself cast in one of their major hits, such as Charlie and the Chocolate Factory.
Final thoughts: living in Harlingen, Texas, is a blessing!
Do you wonder what life feels like in this lovely mid-sized community? By relocating here, you'll be 'exposed' to a thriving, family-friendly community displaying classic small-town charms. It also proudly has kept Texas traditions alive. Locals share positive feedback on their beloved and charming city. They rank city public schools high, for example, the Harlingen School Of Health Professions, Dishman Elementary School, and Early College High School.
Suppose you've been looking for a quaint American city ideal for raising a family. In that case, you couldn't find a better alternative than Harlingen! In addition, Harlingen is a safe city with a violent crime rate of next to nothing.
If you consider moving to Harlingen, please reach out to me, and together we'll find your dream home!
Other articles from: Sue Ann Taubert