Jun 13, 2019
SURVEY SUMMARY
Which do you prefer? Vote for your favorite by clicking the image you like and tell us why in the comments below.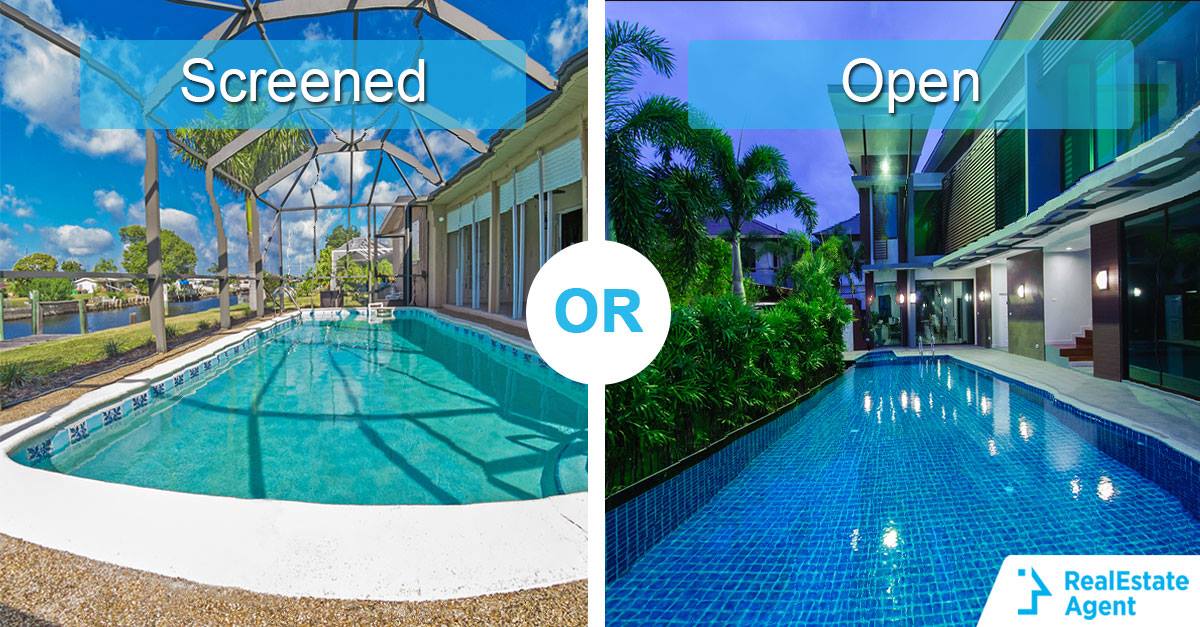 An in-ground swimming pool is a huge investment, but it might save you a lot of money if you replace expensive holidays abroad with staycations. What should you take into consideration before deciding on the type of pool you should install?
First of all, the number of sunny days per year. If you live in a geographical area where the four seasons are quite easy to distinguish, then you may want to give it a second thought. Would you enthusiastically clean the pool in the autumn when leaves are going to cover the ground and the pool? If the answer is no, think about adding a screened enclosure. But this is not the only big advantage of pool screens.
- They provide shadow and reduce the intensity of the sun's UV rays.
- They allow parents to supervise their children better while serving as a nice play area.
- They provide privacy and intimacy.
- They keep the water free of leaves and debris carried by the wind. Also, when it rains, the water doesn't change its pH, and there is no risk of flooding.
- They don't let the birds use the pool and infest it. According to CDC, duck and goose droppings contain germs that may infect humans such as E. coli, Salmonella, Cryptosporidium, and Salmonella.
With an enclosed pool, it is also easier to winterize the pool and the concrete doesn't deteriorate since it's not exposed to extreme temperatures.
Secondly, certain types of pools are not suitable for being covered, for example, the infinity pools.
In the third place, you may not want to lose the open space. After all, you've installed the swimming pool to enjoy the outdoors and feel the wind blowing. If you don't have a heated pool, when you cover it, you also lose the heating power of the sun.
Last but not least, a screened pool doesn't lose as much water to evaporation as one in the open air. You can go further and look for the mathematic formula of water evaporation, but not before you vote! So, what does the ideal swimming pool look like?