May 22, 2019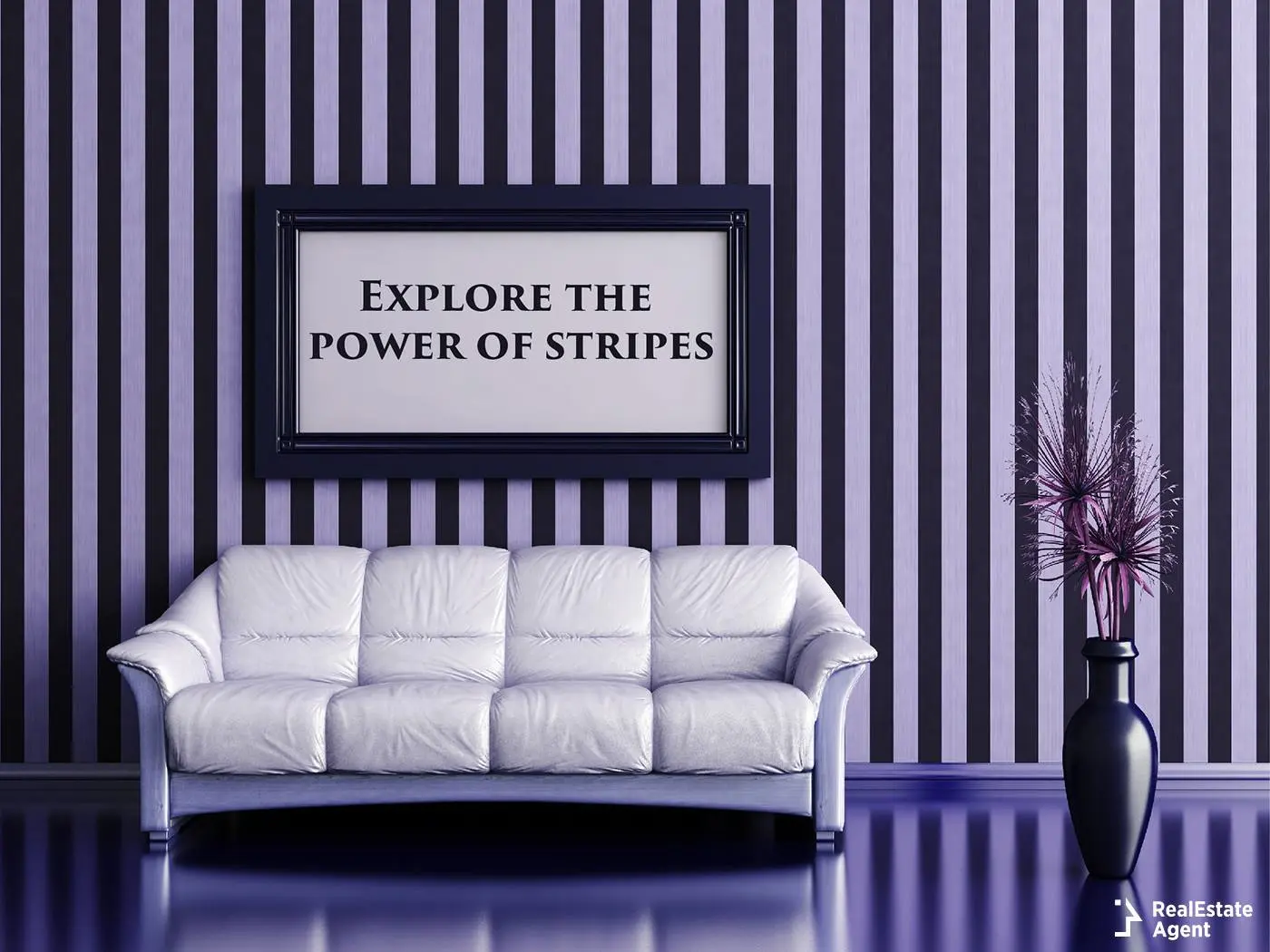 Stripes - a magic pattern that works wonders in fashion and interior design. Stripes are obtained by alternating one strong dark color and either a neutral color like white or any light color. Your color choice will greatly affect the look and feel of a room. Don't imagine stripes only on the walls! You may choose to keep the walls in plain colors and opt for striped curtains or upholstery. However, evenly-printed stripes on wallpapers are the innovation of the French wallpaper magnate Jean Zuber. Vertical stripes make a wall look taller and a low ceiling seem higher. The lines also direct the sight towards the ceiling.
But any striped pattern must be used with caution and the colors you choose should not slow down the selling process if you decide to move later on. Although a classic motif, when used in excess, the effect could be overwhelming, as if you're looking at too many road signs on a pole. Architects don't recommend using stripes on accent walls, and if a striped room is all you want, make sure to break it up with art.
Another way to create stripes is by using bamboo or wood poles, grids, or narrow stripes with natural or artificial plants. Bamboo is more interesting with its nodes, but birch poles are equally interesting. Take these tips into consideration when staging your home for sale. Stripes tend to mess with our brains, so to avoid a vertigo effect, alternate stripes of different sizes, colors, textures, and patterns. Stripes don't have to be only vertical or straight. Think about curvy lines or diagonal lines as well - both suggest movement and will maintain the interest. Choose horizontal lines only when you really want a boring interior, that lacks visual interest, or when you want to make a room seem longer or wider.
So, stripes are quite flexible, allowing you to create either a very formal and elegant interior or an eclectic and dynamic design mulled on your personality and lifestyle.
Other important patterns in interior designs are chevron (zigzagging lines), scales, geometric patterns, gingham (checked pattern in two colors), plaid (checkered pattern in multiple colors), floral patterns, quatrefoil (mimicking a four-lobed clover ), trellis, polka dots, paisley, and animal prints (like tiger or zebra prints).
And speaking of animals, what do you think about a large mural depicting a dazzle of zebras? You may also opt for a backlit wall mural which can be changed as frequently as you like.