Aug 21, 2019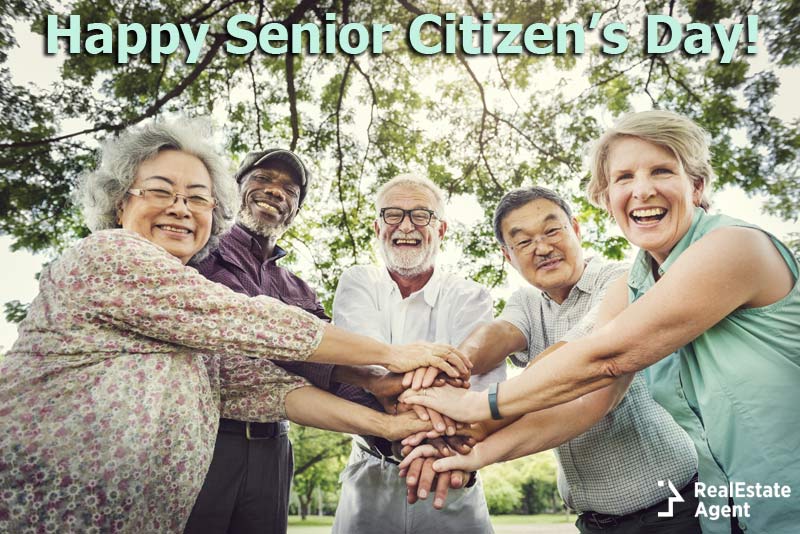 Every stage of our life has its beauty. And we must enjoy things at the right time. Late regrets can't bring back all that we've missed. On this day, when we celebrate the elderly, lay back and enjoy a timelapse of your most beautiful memories.
You may be longing for your childhood years and all their irreplaceable flavors. You may get goosebumps thinking about your first true love. And you may feel proud of yourself thinking about your first home and the moment your real estate agent gave you the keys. Many of you have been blessed with kids as well, and today is a great occasion to celebrate you, the parents of our current leaders, politicians, businessmen and so on. Let's forget for one day what separates us and focus on the things that make America such a great nation. YOU are priceless and we will forever cherish your contribution.
Whether you've come to know the true meaning of the American Dream or not is of little importance right now. All that matters is to make the most out of your retirement years. As empty-nesters, you may want to consider downsizing and experience the comfort of studio living. Also, think about making your life easier with some home improvements for visually impaired. You'll thank us later!
For the silent generation, it is not uncommon to grow old in the house they have been born. Due to globalization, though, most people move several times in their lives. However, the last thing you want as a retiree is to spend too much of your income on housing. That's why we recommend anyone approaching retirement that they find a real estate agent and move in a home more suitable for the elderly.
Having said all these, beloved seniors, we wish you all a Happy Senior Citizen's Day from the bottom of our hearts!