Jul 19, 2018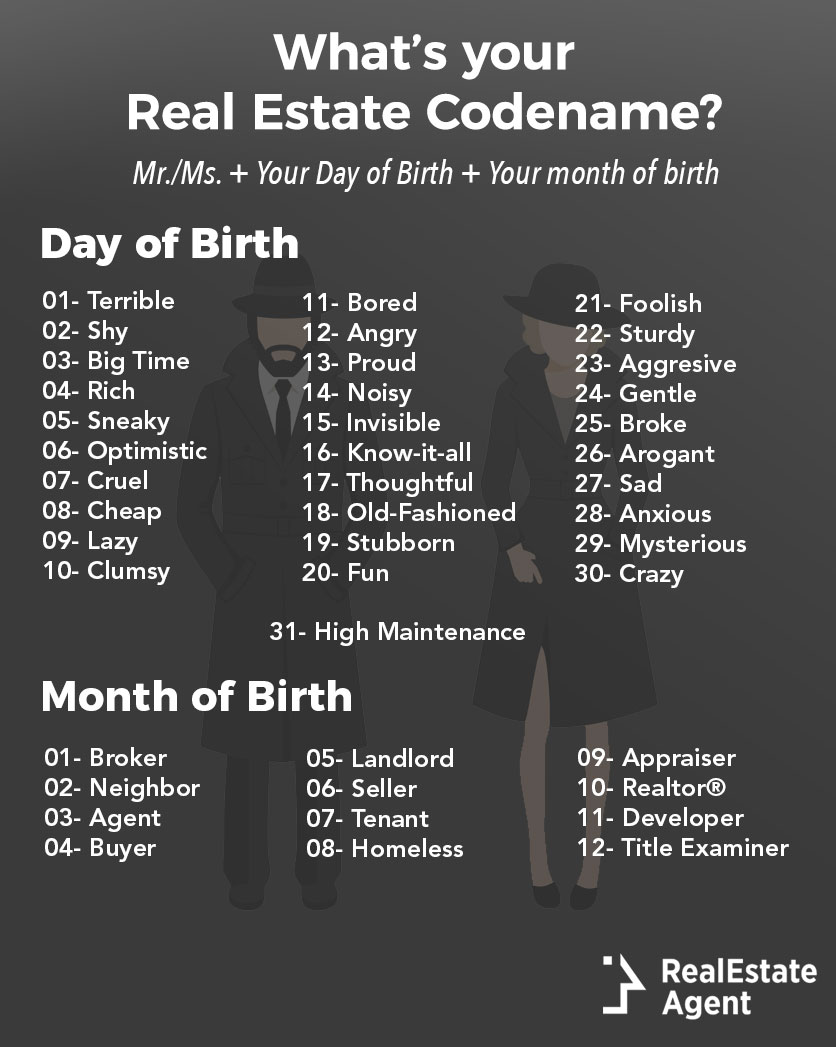 We're living a moment of tension, with tales of espionage, anonymous hackers and other things that seem straight out of a spy movie.
But did you know that this is nothing new to Real Estate?
Yes, it might look dull at first sight, but there's a whole 'nother side where real estate agents, home buyers, neighbors and anyone remotely connected to a property must be resourceful and come up with codenames to refer to someone without that person knowing he/she is talking about him/her. Some of these codenames are flattering, some are not. But figuring out what yours would be like is always fun!
Just add the adjective after your day of birth to the noun after the month in which you were born and tell us in the comments your result!