Mar 27, 2019
SURVEY SUMMARY
Which do you prefer? Vote for your favorite by clicking the image you like and tell us why in the comments below.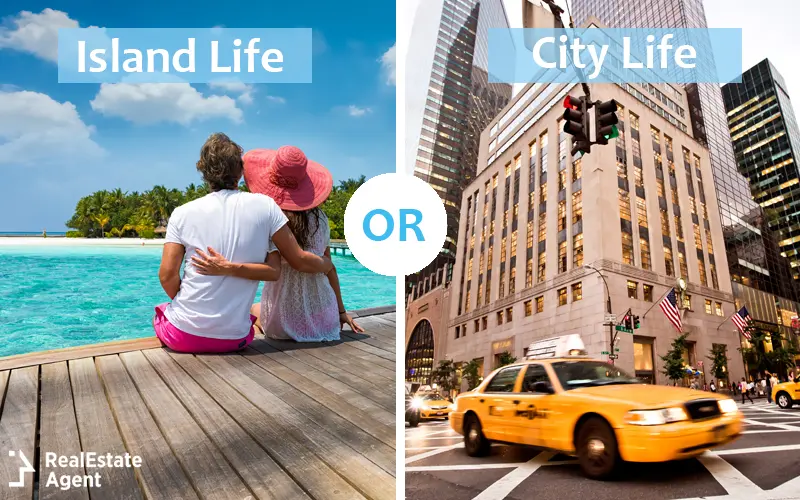 Island Life or City Life
Time seems to have a different speed in the cities, don't you think? But besides this, city life has countless opportunities. First, there are educational opportunities. With so many good school districts and universities, your resume is going to outshine many others. We have even found the best schools for children with special needs! Secondly, there are plenty of jobs. Last but not least, most cities have hospitals, so you have easy access to healthcare services.
No two cities are the same. They have different vibes that come from their cultural heritage. You can choose to live in a small rural town or a bustling metropolis. So, when you decide to start a family, read our list of the best cities for families. Will it be Orlando? Or San Francisco? Or will you settle somewhere in between?
Or would you rather live surrounded by water? If you like the remoteness of islands and the sound of waves hitting the shores, why not make this dream come true buying a property by the sea? Of course, beach properties have their pros and cons, but you don't have to live there all the time. You can rent it through Airbnb or other similar websites. You can even buy a whole island! Did you know that Americans are the largest buyers of private islands worldwide?
Now, where would you like to live? Make your choice above!