How Are The School Districts In KATY, TX?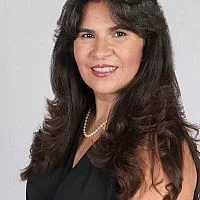 By Sandra Silva
Published: Oct 13, 2022
206
Today we will highlight the city of Katy, a genuinely unique and cozy little town located at the tripoint of Fort Bend, Waller, and Harris counties. It certainly benefits from its geographically advantageous location economically.
Katy is a crucial part of the Greater Houston metropolitan area. Many consider it a thriving Houston suburb. Yet, over the years, our wonderful community has become an autonomous city that has stepped out of its big brother's shadow. And did we mention that Katy has stepped up its game and turned into of the best places to live in Texas? Read on to find out why!
Discover the reasons behind Katy's popularity!
Established local real estate agents in Katy TX, noticed a growing relocation tendency to their beloved town. As of 2022, this gorgeous little city had a population of about 23,450, about 3,000 more than in 2020. You might ask yourself how Katy's popularity has gone through the roof lately.
Does it have something to do with a growing local economy and an expanding job market? Or, the quite affordable housing market? Is it perhaps the better-than-average salaries? The outstanding livability score the place attained on Areavibes might have something to do with it. We won't keep you in suspense. In a nutshell, all of these are valid answers.

Schools in Katy
Still, the most important question for families is this: are schools in Katy any good? Right off the bat, we must tell you that education facilities in Katy will provide your kids with essential practical knowledge and directions for prepping them for adulthood.
Find out more about Katy's public and private schools!
You must also know that you will likely encounter a bummer. School zones don't follow neighborhood limitations. Katy residents are zoned to facilities in the Katy ISD (independent school district.)
Besides, you can choose the Mirus Academy, the region's most prominent private school. It enables students to be enrolled in flexible classes based on their skills and interests. In short, Mirus Academy is ideal for improving your kid's abilities and shaping them to perfection.
How does Katy ISD rank among the schools in Texas?
The US Department of Education ranked Katy ISD the number one school district in Houston, Texas, based on student and parent reviews and feedback, test scores, graduation rates, and college readiness in 2022. Moreover, Katy ISD is one of the few districts that received the 2022 District of Distinction Award from the Texas Art Education Association (TAEA.)
The largest school district in Houston, Katy ISD, enrolls about 83,400 students. Secondly, it features an excellent student-teacher ratio of 15:1 (the national ratio is 17:1.)
To top it all, every school being part of this district received at least an A ranking. It's pretty unbelievable, isn't it?
Which are the best schools in Katy ISD?
Among the best elementary schools in Katy ISD, we recommend Roosevelt Alexander Elementary School and Jeanette Hayes ES. Obviously, the ISD provides the best middle schools in Houston, such as Beckendorff Junior High School and Rodger Ellen Beck Junior High School. And lastly, here are our top suggestions for your high schools in Katy: Obra D. Tompkins High School and Cinco Ranch High School.
Test scores and academic proficiency
The independent school district also obtained some genuinely outstanding results in academics. The proficient-reading percentage is 66, while the proficient-math percentage is 68. The average graduation rate is an astonishing 94 percent. Plus, high school football in Katy is remarkable and offers exquisite scholarships.
Furthermore, your children can join the HCC (Houston Community College) Northwest Institute if they're interested in ministry training and an MA in Biblical archeology.
Conclusion
All we can say is that if the education system figures as the highest priority on your list, you couldn't find a better option than Katy, Texas. Katy ISD is a top-notch district equipped with competent teachers and professors, amenities, and courses that prepare your children for the future.
Our beloved city undoubtedly provides students and parents with a nationally acclaimed independent school district.
The best course of action for any additional information would be to reach out to me, and I will deliver all the answers you'll ever need on Katy!
Other articles from: Sandra Silva