How Is The Real Estate Market In AUSTIN, TX?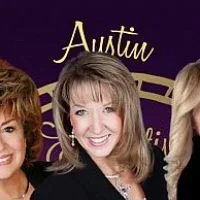 By Michelle Perez Charlotte Lacy & Rachel Perez
Published: Nov 22, 2022
199
Austin, more popularly known as ATX or the Bat City (named after those 'lovely' Mexican fruit bats), is your ultimate dream come true and some more! If you're reading this article, you must know that Austin's capital city has the potential to bring out the best in people.
People are flocking to Austin, Texas! How come?
Austin today has an impressive population of 996,000, growing by the day. You might ask yourself why so many people preferred to move to "The Live Music Capital of the World" besides the awesome music. Let me address that question right away!
Firstly, the local economy is thriving. The job market creates unique opportunities for the trained and untrained workforce to find a more than decently paying position.
Interestingly, San Francisco, Los Angeles, and Chicago are the top cities where people pick Austin and the Austin-Round Rock Metropolitan Area as their ideal relocation destinations.

Discover the trendiest neighborhoods in Austin!
Then, the housing market provides many affordable homes (and pricey ones, too) in the best Austin neighborhoods, such as Steiner Ranch, West Oak Hill, Zilker, or North Austin. And I haven't mentioned the trendiest one yet, which is, of course, Downtown Austin.
Suppose these two essential advantages have already made you consider relocating to Austin. Or you could be interested in selling your Austin property fast and for the highest revenue. In that case, don't postpone the inevitable; reach out to me as soon as possible! I am your professional and friendly local real estate agent in Austin, Texas, ready to bring you up to speed with the latest housing developments and news!
Let's explore the complex local real estate market in Austin, Texas!
In such a populous city, housing trends may change in the blink of an eye. However, by examining telling stats, we can establish a pattern. The market has experienced a fair share of ups and downs in the last three years. The highest median home sale price was recorded in May 2022, at approximately $680,000. Since then, prices have been slightly declining.
As of October 2022, the median real estate sale price stopped (momentarily) at $575,000. Market experts believe home prices will likely surge again in the upcoming period.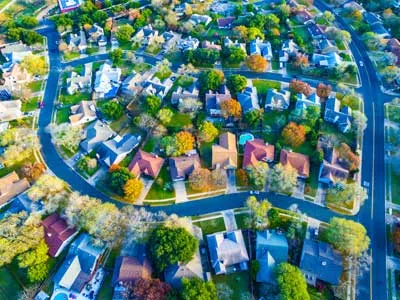 How do property prices in Austin compare to others?
The current median price reflects an about 4.5 percent increase since 2021. This puts Austin on the map as one of the most affordable American capital cities. Real estate in Austin costs substantially less than the national average of about $425,000. Secondly, they are more expensive than the Texas average properties for sale.
How much do rentals cost in Austin, Texas?
According to Numbeo, the average one-bedroom apartment in downtown Austin costs about $2,160. If you wish to rent a three-bedroom apartment in the city center, prepare yourself to pay about $4,000 for rent.
On the other hand, you can find a more reasonably-priced one-bedroom apartment outside downtown for $1,500. Overall, you will have to pay 21 percent more rent here on average than in Texas.
What should home buyers and sellers expect during this time of the year?
Despite the high property prices, Austin's real estate market is only moderately competitive. In other words, the housing demand equals the supply. Some real estate for sale in Austin receives multiple offers depending on the neighborhood's reputation and infrastructure.
Sellers, be prepared because real estate doesn't sell quickly! On average, properties stayed on the market for approximately 53 days in October 2022, at least.
The excellent news for buyers is that the average property sells below the list price. However, if you wish to purchase a so-called hot asset, you will probably have to pay the original asking price.
Final thoughts
With relatively lower property prices, I recommend buying and investing in Austin assets! This beautiful and dynamic city has barely started its genuine economic boom! Why wouldn't you start your future in this impressively growing city? Contact me, and I will inform you about your housing options and any relevant aspect of Austin!
Other articles from: Michelle Perez Charlotte Lacy & Rachel Perez