How Is The Real Estate Market In BOURBONNAIS, IL?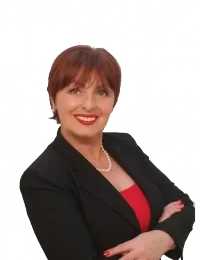 By Carmen Mitulescu
Published: Oct 14, 2022
418
Bourbonnais, Illinois, also known as "The Village of Friendship", is part of the Kankakee - Bourbonnais - Bradley Metropolitan Statistical Area, a small town complex in northeast Illinois, located only 55 miles south of Chicago. The nickname speaks for itself, as Bourbonnais, with its 18,070 residents, is known to be a vibrant, friendly community where everybody is connected in one way or another. Sounds lovely, right? The adjacent Kankakee and Bradley are similar, fairly typical small towns with a specific charm, lots of brick buildings, and many acres of corn and bean fields.
If you're looking for a property with a nice big lot or quality agricultural land, you're in luck because in Bourbonnais, IL, there's plenty of that! Here are a few details about Bourbonnais and what makes it stand out in the local real estate market!
Favorable location and reasonable prices

Bourbonnais is liked by many because of its location. If you are looking for that peaceful small-town feel with plenty of space and greenery, you are looking in the right place. From this point of view, it can be better than the suburbs of Chicago, located slightly further but still very close. The large south suburban areas are only a 35 - 45 min drive away. You can have both: you have the possibility to tap into the Chicago culture whenever you want and, at the same time, distance yourself in a safe and calm living environment for a much cheaper cost of living. The town-living offers its inhabitants the opportunity of a healthy, quality life. There are walking trails, community lakes, good schools, and a university - to specify a few of them.
Climatewise, Bourbonnais has cold, dry winters and warm, humid summers with lots of rainfall. This makes a good base for the land to support many kinds of crops. The soil in Illinois is made up of fertile flat loess, and about 89% of the state's cropland is considered excellent farmland, ranking the state third nationally in total prime farmland acreage.
No wonder, according to the local realtors in Bourbonnais IL, the real estate market is a seller's market right now. Maybe you are familiar with the expression, but if not, let me introduce you to it: a seller's market occurs when there are fewer properties available for sale than buyers looking to purchase. That means that there has been a high demand lately on the local market, and homes are selling faster.
Real estate in Bourbonnais, Illinois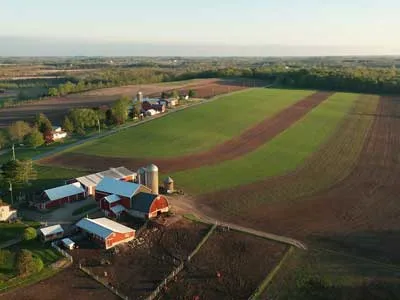 When it comes to calculating the overall cost of living, the biggest factor determining the numbers will be housing and property prices. Compared to other similar locations in the area, we can say that the Bourbonnais real estate market is cheaper than some of them, considering the location, population, quality of properties, and what the town has to offer for the people living there. In Braidwood, for example, located a 30 min ride northwest of Bourbonnais, properties are 33% more expensive. In the nearby Yorkville, a town with about the same population as Bourbonnais, the median home cost is 27% more expensive.
If you're wondering how much homes in Bourbonnais cost, let's look at the numbers, starting with the median values. The median home value is $188,000, while the median sold price is $245,000. The median rental in Bourbonnais is $940, cheaper than the national median of $1,100.
If we look at the median sold price by bedroom count, 2-bedroom homes are selling for a median of $170,000, while 3-bedroom homes cost $238,000 as of September 2022. There's an 11.03% increase in median prices for homes of those sizes compared to last year. 4 bedroom houses sell for $260,000, keeping the prices in the same place as last year. 5+ bedroom property prices have also risen compared to last year, with those now selling for a median of $325,000.
When it comes to land prices, the average farm real estate value for Illinois in 2022 was $8,900 per acre, 12.7% higher than the 2021 average of $7,900 per acre.
Bourbonnais definitely has something that keeps bringing people to town, maintaining its real estate market lively. Looking for a change and some quality properties on the market? Feel free to contact me for more details on the Bourbonnais real estate market.
Other articles from: Carmen Mitulescu