How Is The Real Estate Market In NAPLES, FL?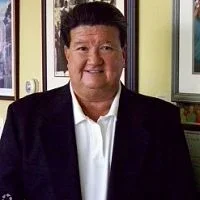 By David Stonier
Published: May 23, 2023
71
The allure of Sunshine State extends beyond its beautiful beaches and vibrant lifestyle. Florida's real estate market remains intriguing for investors and homeowners alike. Naples, Florida, is nestled on the Gulf Coast. The city has long been regarded as an ideal destination. This is due to its idyllic climate, natural beauty, and thriving community. We will delve into the fascinating world of the real estate market in Naples. We will explore its recent trends and key factors shaping its dynamics. We will also explore the outlook for potential buyers and sellers.
Steady growth and appreciation
Naples, FL, has experienced consistent growth and appreciation in its real estate market. This can be attributed to various factors, such as its strong economy, favorable tax environment and the appeal of its luxurious lifestyle also play a crucial role. The city's upscale neighborhoods, mesmerizing waterfront properties, and world-class golf courses have attracted affluent buyers. This has led to a steady rise in property values.

Demand for waterfront properties
One of the defining features of Naples is the high demand for waterfront properties. The city has miles of stunning coastline along the Gulf of Mexico. The allure of beachfront living is undeniable. The city has lavish beachfront estates and stylish condos overlooking the ocean. These properties command a premium price and tend to appreciate well over time. The scarcity of available waterfront land adds to their desirability. This makes them a sound investment option.
Luxury real estate market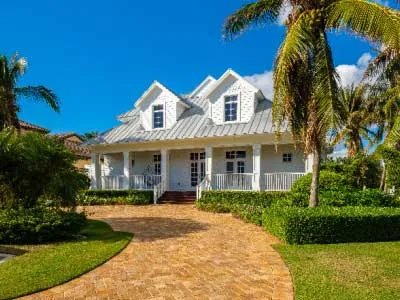 Naples is renowned for its luxury real estate market. It caters to a discerning clientele seeking exclusive properties and world-class amenities. The city boasts an impressive collection of upscale communities. We can mention Port Royal, Aqualane Shores, and Pelican Bay. These communities offer opulent residences, private beach access, and exceptional recreational facilities. The demand for luxury properties in Naples has remained strong. The city attracts affluent buyers worldwide.
Thriving retirement destination
The pleasant climate makes Naples an ideal retirement destination. The city has amazing healthcare facilities. This is an important asset for people deciding to retire here. As the baby boomer generation continues to retire, there has been a surge in demand for age-restricted communities and retirement-oriented properties. Naples, Florida, offers an array of retirement communities catering to active adults. It provides a range of amenities and social events. Including its exceptional healthcare services make it an appealing option for retirees.
Market resilience
Despite occasional fluctuations and global economic uncertainties, the real estate market in Naples has demonstrated resilience. The city has a diverse economy. This economy is driven by tourism, healthcare, and technology industries. This has helped maintain stability in the housing sector. Additionally, Florida's absence of state income tax further enhances its attractiveness. It allows homeowners to keep more of their income. This stimulates the local economy and real estate market.
Conclusion
Naples, FL, continues to captivate both investors and homeowners. Thanks to its flourishing real estate market, people are fascinated by the city. Thanks to its strategic location, luxury offerings, and robust demand Naples gained appreciation. Naples provides many options for a retirement haven or an investment opportunity. Researching and staying updated on current trends is crucial, as with any real estate market. This will help you make informed decisions. Naples, Florida, remains a prime destination. The allure of its real estate market shines bright in Sunshine State.
If you are considering moving to beautiful Naples, Florida, don't hesitate to contact me. I will do my best to help you find the perfect house for you to call home. Naples, Florida is the ideal place for you to raise a family and enjoy a hot cup of coffee.
Other articles from: David Stonier