How Is The Real Estate Market In NORTH PORT, FL?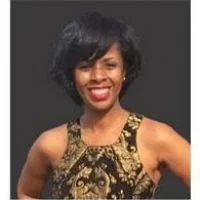 By Regine Ebanks
Published: Dec 14, 2022
82
North Port is a city in Florida located in Sarasota County, and it's home to more than 77,000 residents. This promising community is between Tampa and Fort Myers on Florida's West Coast.
It is one of the youngest cities in the Southwest Florida region, making it ideal for all generations. Unlike other parts of Florida, many of the residents in North Port are young families, with the median age being under 40.
Being a small, tight-knit community, it offers its residents and visitors the friendliness and charm of small towns. Despite its size, the city offers lots of amenities. Nature lovers can enjoy exploring the giant oak trees and scenic waterways, trails, and bike paths.
North Port, FL, is the only city in the state with an entire state forest inside its city's limits. It is the 8,000-acre Myakka State Forest. The forest has a lot of outdoor activities to offer adrenaline seekers and the more cautious nature enthusiasts.
Living in North Port, FL offers its residents a dense suburban feel; most residents own their homes.
Let's see some interesting things about the real estate market in the city and the exciting things to do around the area.

Real estate market in North Port, Florida
In November 2022, the median listing home price in North Port was $401K, experiencing a growth of 14.7% annually. The median home price per square foot was $240, and the median home sold price was $390K. The numbers are lower than the national average, which makes the city an affordable place to live.
North Port, FL, is a buyer's market in November 2022, which means the supply exceeds the demand. In other words, real estate inventory is high, and there are plenty of homes for sale, but there's a shortage of interested home buyers.
One of the advantages of moving to this unique community is the affordable cost of living.
The cost of living in North Port, FL, is overall lower than the state's and country's average. The city scores 96.1 from 100, compared to the national average. While groceries are more expensive than Florida's average, health, housing, and utility costs are lower. Residents of North Porth can experience cheaper transportation than the Florida and U.S. average.
Also, the city is a safe place to live. It is safer than the state and national average.
Exciting things to do in North Port, Florida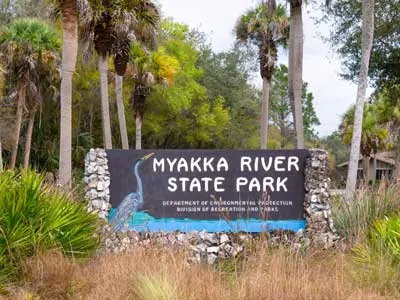 The city, known for its youthful mindset and unique natural environment, offers its residents and visitors multiple outdoor activities.
As the state's fourth largest land mass city, North Port allows you to explore Southwest Florida's luxuriant environment.
The unspoiled, well-preserved Myakka State Forest and renowned natural springs are some of the hidden gems in the region.
Enjoy a memorable walk or more exhilarating activities such as horseback riding and mountain bike riding through the many miles of trails surrounded by the luxuriant scenic beauty. You will experience breathtaking views while discovering birds and wild animals.
If you have an adventurous side, engage in venturesome activities such as canoeing or kayaking. There are more than 95 miles of crystal-clear canals with one-of-a-kind sightseeing.
The city also has plenty to offer for passionate boaters and fishing enthusiasts. North Port, FL, gives access to Charlotte Harbor and Boca Grande Pass, one of the world's renowned tarpon fishing spots. To enjoy Florida's inland indigenous landscape, boaters can travel north on the Myakka River. If you head South to El Jobean, you will find some of the world's best saltwater fishing.
These are just a few of the top activities you can do in the region.
Please contact me directly if you are interested in buying, selling, or renting a place in this unique city. I will be happy to provide you with more information about the city and its top places to live.
Other articles from: Regine Ebanks