How Is The Real Estate Market In VALRICO, FL?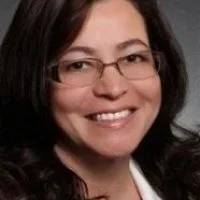 By Angelica Vazquez
Published: Nov 22, 2022
239
Valrico (rich valley in Spanish) once used to be prosperous farmland. However, by 2022, it has become a thriving community proudly displaying its former rural traits and celebrating its modern cosmopolitan features. As a result, the population has grown significantly, reaching about 38,500 souls (according to the most recent stats.)
Valrico, Florida, "deals the best hand" for you!
What are the perks of living in Valrico, precisely? Firstly, this charming mid-sized city provides affordable housing, currently more reasonably-priced than the American average (more about this later.)
Suppose you're fascinated with moving to Valrico. In that case, it would be best to contact me at your earliest convenience! I am your expert and customer-friendly local real estate agent in Valrico, Florida, ready to address all your inquiries! For instance, I can recommend the most popular neighborhoods in Valrico, such as Brentwood Hills, Twin Lakes of Brandon, River Hills Masters, or Strawberry Ridge.

Excellent economic prospects and fantastic recreational opportunities await you in Valrico!
The local economy is tip-top, with a low unemployment rate beating the national average by a landslide. It shouldn't be a surprise that the job market offers excellent opportunities for you to pursue a professional career with better-than-your-average salaries.
And I haven't mentioned the great weather, the breathtaking natural surroundings, or the one-of-a-kind recreational activities. By visiting and relocating to Valrico, you'll have the chance to explore them all!
Let's discover the housing market in Valrico, Florida, together!
Due to a mind-blowing set of local perks, home prices in Valrico have been rising since 2020. The highest cost was registered in April 2022, with a median home sale price of about $480,000.
Since that milestone, property prices have been steadily, yet not spectacularly, declining. According to the latest stats, Valrico's real estate median sale price was approximately $415,000 as of October 2022.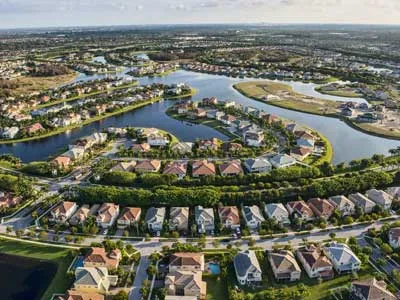 Real estate prices in the larger context
October home costs were up by about eight percent since 2021. Homes are in huge demand, which outweighs the present affordable housing supply. In other words, we're dealing with a highly competitive market.
Properties in Valrico are relatively more affordable than the American average (the median listing price is about $425,000.) At the same time, they are costlier than the Florida average by about 21 percent. Rental prices in Valrico are also more expensive than the state average by about 23 percent.
A piece of valuable advice for homebuyers
For a long time now, homes have gotten more affordable. Based on the latest trends, market analysts predict that Valrico's property prices will likely drop only slightly. Seeing this price drop, house hunters should consider moving to and purchasing a house in Valrico asap. Moreover, you can enjoy a little freedom to bargain a better deal.
Investing in a piece of land, condo, or house in Valrico is your smartest choice! Most notably because the regional economy is booming.
What should home sellers prepare for?
Suppose you wish to move out of town or switch your current local residence within the city limits. In that case, this information might be relevant to your cause. On average, properties in Valrico sell after 25 days instead of seven days the last year. Besides, your asset will likely receive multiple offers. Since the market is competitive, some buyers might waive certain contingencies.
Furthermore, since prices have been slightly down since September 2022, you might not be able to sell your home at the list price. Recent statistics show that average homes sell below the initial price by about two percent. However, owning a hothouse makes you more likely to obtain the original price.
Conclusion
Undeniably, we're living in exciting times real estate-wise in Valrico. Seeing so many new people interested in buying, selling, or renting a property is fascinating. Suppose you're one of them. Then it would be best to reach out to me, and I will deliver a top-notch service!
Other articles from: Angelica Vazquez