How Is The Real Estate Market In WINTER GARDEN, FL?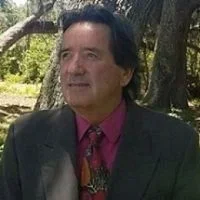 By Barry Jamieson
Published: Nov 16, 2022
117
Come and see Winter Garden if you wish to experience what thriving in a charming and sunny community feels like! Orange County's genuine pearl (population approximately 49,500 in 2022) is located about 14 miles from Orlando, Fl.
Gone are the days of the agricultural community centered around the citrus industry. By 2022, our booming city has become a bonafide industrial center that hosts nationally-acclaimed medical, digital media, and IT headquarters.
Living in Winter Garden, Florida, feels like an absolute blessing.

Winter Garden is a beloved relocation destination for job-seekers, professionals, families, millennials, and Gen Zers. Interestingly, more New Yorkers sought to relocate to Winter Garden than from any other American metropolitan area.
Why do so many out-of-towners move to Winter Garden instead of Orlando, Oakland, or Windermere, you may ask. Because they will benefit from a dynamically growing job market, excellent wages, and affordable housing options. Besides, they enjoy the perks of first-class downtown entertainment venues and numerous open-air recreational activities.
Suppose any of these mind-blowing advantages intrigue you. In that case, please give me a shout-out at your earliest convenience! I am an expert local real estate agent in Winter Garden, Florida, who can provide you with all the necessary intel about our thriving community!
Discover the housing market in Winter Garden, Florida!
Like this vibrant and ever-changing city, Winter Garden has its ups and downs, pros and cons. Unveiling its secrets and presenting you with lucrative options are my primary objectives. Let's dive deep into Winter Garden's real estate market statistics so that you can form an educated opinion on your selling, renting, or buying options.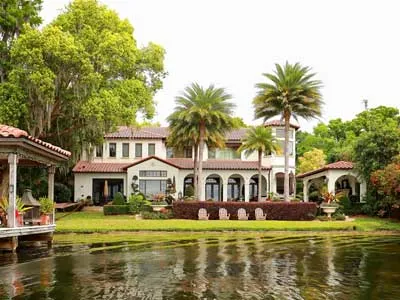 How did property prices change in Winter Garden?
The median home sale price was $475,000 as of October 2022, marking a four percent decrease since 2021. During the last three years, property prices constantly grew and reached a record-breaking $580,000 in June 2022. However, home costs have slightly decreased since July 2022. In other words, the market could no longer support those boosted prices. This price decline should be an unmistakable sign for you to buy a home or invest in a piece of land.
However, let me underline that the real estate market is very competitive. It means that presently the housing need outweighs the supply.
How does Winter Garden compare to state and national averages?
In the bigger picture, Winter Garden properties for sale cost more than the Sunshine State average by about forty percent. Additionally, they are slightly more expensive than the national average (about $450,000.)
Let's say you'd be more interested in properties for rent in Winter Garden, Florida. You can find reasonably-priced units, such as townhouses, houses, and apartments downtown and outside the city center. Also, Winter Garden rental prices are lower than the Florida median by about three percent.
What course of action do I recommend to home sellers?
Suppose you entertain the idea of selling your home in Winter Garden shortly. In that case, you should know the following valuable stats. Your chances of selling your property fast are pretty real. On average, real estate sells after 19 days on the market, instead of five days the last year.
As mentioned earlier, the market is competitive. If you sell now, you will receive multiple offers. Waived contingencies might be involved as well. However, based on stats, homeowners rarely receive the initial price as the average Winter Garden homes sell for two percent below the list price. An exception from the rule is a hot home that can and will sell for the initial price or slightly above it. Moreover, the pending or final stage of the escrow usually lasts around 16 days.
Final thoughts
Winter Garden's real estate market is having a breather in the final trimester of 2022. Properties for purchase are more than affordable than a couple of months ago. Thus, you can pick your dream house in one of the top trendiest Winter Garden neighborhoods, such as Stoneybrook West, Kings Ridge, Heritage Hills, and Legends.
Reach out to me if you require professional representation in selling, buying, or renting real estate in Winter Garden, Florida!
Other articles from: Barry Jamieson