How Safe Is GULF SHORES, AL?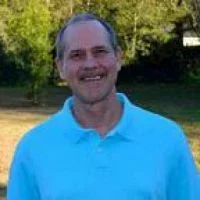 By Paul Vanlandingham
Published: Jun 08, 2023
62
Are you attracted to gorgeous beaches with the most pristine sands in the US? How about the most delicious culinary delights? Would you like to benefit from excellent outdoor and indoor recreation all year long? Then, look no further! Gulf Shores in Alabama delivers you and your family the most outstanding perks (and so much more)!
The best realtor in Gulf Shores Alabama is at your service
Why should you consider moving to Gulf Shores? I assure you that seeing this unique and charming mid-sized American town will be love at first sight! Contact me at your earliest convenience for the latest local news and information from A to Z! I am your friendly, trustworthy, and client-oriented local real estate agent in Gulf Shores Alabama.
I will walk you through the promising housing market, inform you about the thriving regional economy, and guide you to the most incredible places in Gulf Shores you shouldn't miss.

Are you getting ready to visit or move to Gulf Shores Alabama? Read this first!
Find the astonishingly beautiful city of Gulf Shores in Baldwin County, along the Gulf of Mexico, the southernmost part of "The Yellowhammer State!" According to recent data, the population of Gulf Shores was about 16,800 in 2023, constantly rising from the 1990s. You might wonder what Gulf Shores' secret recipe to success is.
Let the numbers speak for themselves!
Right off the bat, the economic benefits of relocating to Gulf Shores are countless. You'll benefit from a moderately low cost of living, a booming job market, and more-than-decent salaries. No wonder the real estate market in Gulf Shores features slightly pricey properties. As of April 2023, the median home sale price was $487,000.
In other words, this place's popularity has gone through the roof! Don't let high real estate prices curb your enthusiasm, though! By reaching out to me, you will be informed about the most affordable houses and apartments for rent or sale in the Gulf Shores market!
Community life in Gulf Shores Alabama is excellent!
You couldn't pick a better place for community engagement and strong ties. Residents genuinely nourish neighborhood consciousness. For this reason, locals are committed to keeping beaches and all neighborhoods clean and safe.
Moreover, building new parks is a top priority for the local government. At local events, like Hangout Fest and Mardi Gras, everybody proudly celebrates being a supportive community member. Also, top-rated local public schools will give your kids proper training for a bright career!
Should you be worried about violent and public property crimes in Gulf Shores Alabama?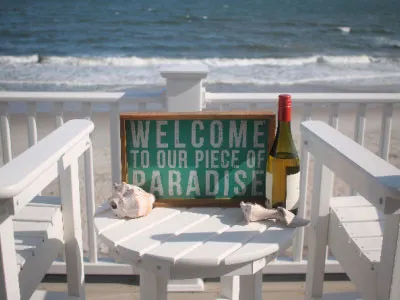 Before relocating to Gulf Shores, it is essential to inform yourself about its safety. To tell you upfront, Gulf Shores isn't the safest city in the States, or Alabama, for that matter. However, the city has shown much progress lately.
Based on statistics, Gulf Shores is relatively safer than most American cities. The violent crime rate in 2022 was about twenty percent, meaning three points lower than the US average. On the downside, property crime in Gulf Shores was at eighty percent. In this regard, our beloved city, unfortunately, surpassed the American median by about 44 points. Most importantly, based on the low violent crime rate, Gulf Shores is still considered a safe place to move to with your family.
To avoid as many uncalled issues as possible, I recommend moving to the safest neighborhoods in Gulf Shores Alabama, such as Craft Farms, Cedar Grove/Fort Morgan, Oak, and the downtown area.
Is Gulf Shores Alabama exposed to extreme weather conditions?
You must also know that Gulf Shores has a humid subtropical climate. As a result, summers are long and hot, while winters are mild but also sunny. Due to its location, Gulf Shores is exposed to tropical cyclones and hurricanes. Nevertheless, hurricane preparedness in Gulf Shores works flawlessly, and meticulous preventive measures are carried into effect.
Should you move to Gulf Shores Alabama, despite a so-so public safety?
Don't let crime statistics discourage you from relocating here! Overall, the city has an okay crime rate. However, it is also part of the truth that crime rates tend to rise during peak tourist season. Then, property crimes are slightly higher, and pickpocketing is a danger many are exposed to. You must also keep your belongings close and watch out for your surroundings!
All in all, the perks of living in Gulf Shores, AL, most definitely outnumber the disadvantages. If you're still uncertain about this charming place, just get in touch with me! I will put your worries to rest!
Other articles from: Paul Vanlandingham