Is ORLANDO, FL A Good Place To Live?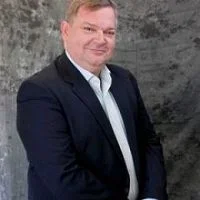 By Guy Burkholder
Published: Jan 16, 2023
139
Do you know what is common in the following mind blowing places: SeaWorld, Disney World, and Universal Studios? They are all hosted by the very same fantastic city we call "The City Beautiful" or "The Phenomenal City." By all means, we refer to Orlando, Orange County's county seat in Central Florida.
Moving to Orlando, Florida

Is Orlando all about shiny and trendy tourist attractions, or does the city have other economic perks for you to consider before moving? Join me as I explore Orlando's fantastic advantages!
I am an established and expert local real estate agent in Orlando, Florida. Besides, I can be your reliable guide regarding Orlando's affordable housing options, economy, and undeniable benefits of living in this stunning city!

Orlando, Florida, has constantly been exposed to impressive tourism and population growth!
The Phenomenal City is the capital of the larger Orlando Metropolitan Area, one of the most significant and densely-populated cosmopolitan regions in the United States. Our beloved city qualifies as one of the top tourist destinations in the entire world! Did you know that Orlando drew more than 75 million tourists in 2018?

On the other hand, we can't speak about a major American metropolis, such as New York or Los Angeles. Moderately, Orlando has retained some of its small-town charms because its population was only 328,350 as of 2022. However, by examining the trends in its population growth, we will see a gradual but constant upsurge.

All these facts prove that people see endless economic potential in moving to Orlando, Florida, and the city never let them down!
Explore prices on the affordable Orlando, Florida, real estate market!
Though 2022 home prices have gone up by about three percent since 2021, Orlando's housing options, in general, are still cost-effective. The median property sale price was about $350,000 as of December 2022. Thus, we can conclude that Orlando homes to buy or rent are priced, more or less, the same as the Florida average.
Buyers and sellers must know that the local housing market is moderately competitive. On average, homes receive multiple offers and sell in 37 days on the market. Home buyers will enjoy a wiggle room as real estate sells approximately three percent below the initial price.
The thriving local economy helps in relocating to Orlando, Florida.
The local unemployment rate was slightly below the national average of six percent at the end of the last year. But hang onto your hats! The job market will experience a genuine revival during the following ten years. New job opportunities will grow by about 51 percent instead of the 33.5 percent US median.

In a word, you'll have plenty of chances to pursue a bright career in any domain you wish, for instance, digital media, aviation, software design, agriculture, or film and TV production!
Great metropolitan cities are expected to have a higher cost of living than the national average. Still, Orlando offers reasonably-priced goods and services, so you won't have to dig deep into your pocket.
What are the pros and cons of Orlando, Fl?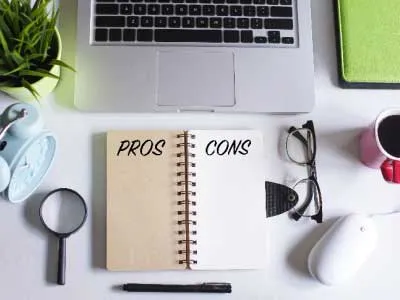 Besides reasonably priced homes and an economy with great potential, Orlando will promise to bring you many pleasant surprises.
Top amusement waits for you in Orlando!
You'll have unlimited access to the world-famous theme and amusement parks and classy pop culture venues all year round. Besides, you can get a first-row ticket to must-see events and festivals regularly, making your friends outside of Orlando see red and green with envy. And check out the best part! You'll usually get about a thirty percent discount if you're an Orlando resident!

Public transportation is in tip-top shape! The public bus systems (such as Lynx or Greyhound) handled navigation in the city exceptionally!
Minor inconveniences to expect before moving to Orlando
The enormous waves of tourists visiting the city can be overwhelming. Streets are filled with eager faces trying to rush to the next hotspot, thus prone to blocking the traffic in the city.

Secondly, the average daily humidity can exceed 74 percent, so I recommend taking a cool shelter at malls or cafes downtown!
Conclusion
Orlando is a city under constant development and economic growth. People searching for a new home find The City Beautiful an ideal, family-friendly, and welcoming city. Ultimately, Orlando undeniably makes for an excellent place to live.
Suppose you're looking for Orlando-related news and information. In that case, turn to me with confidence, and I will be your number-one realtor to rely on!
Other articles from: Guy Burkholder