The Hidden Gems In FOREST, VA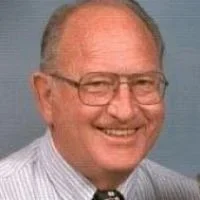 By Joel Kramar
Published: Jun 26, 2023
143
Nestled in the serene Blue Ridge Mountains, Forest, VA, offers a tranquil lifestyle in a picturesque setting. This charming community of 11,075 inhabitants is a haven for nature lovers, offering rich opportunities for outdoor exploration in the surrounding lush forests and scenic trails. Residents of Forest, VA, get to enjoy a small-town atmosphere where strong community bonds are cherished. Forest boasts modern amenities and services despite the small-town feel, ensuring convenience without sacrificing the small community charm. With excellent schools providing for families and local events and festivals bringing the community together, Forest VA is notorious for fostering connections and a sense of belonging.
Forest's relaxed pace of life allows residents to escape the hustle and bustle of big city life while still having access to nearby Lynchburg for additional entertainment and cultural experiences. Living in Forest means embracing a harmonious lifestyle amidst nature's splendor, where the tranquility of the mountains meets the warmth of a close-knit community. Would you like to explore some hidden gems in Forest, VA? Join me on a short journey!
Exploring the natural richness of the Lynchburg area

The center of Lynchburg is located merely 18 min from Forest. Known by the nickname "The City of Seven Hills," the name is talking for itself. The area is surrounded by the most stunning natural sights to explore - and all are within easy reach from Forest, VA. And for those who are willing to go the extra mile or two, the surroundings of Roanoke are also amazingly rich in opportunities. Here are a few hidden gems worth exploring in Forest and its proximity.
Falling Creek Park
Tucked away right near Bedford, Falling Creek Park is a hidden gem for outdoor enthusiasts. The park features lots of scenic trails, a joyful creek, and even a disc golf course. It's an ideal spot for hiking, picnicking, or simply enjoying nature's tranquility.
Smith Mountain Lake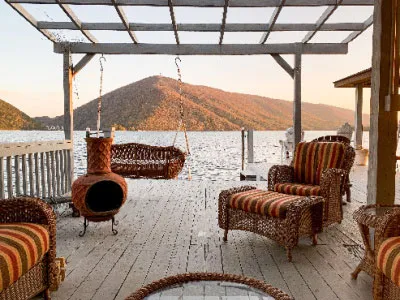 This stunning man-made lake spans over 20,000 acres, surrounded by the Blue Ridge mountains. Known as "The Jewel of the Blue Ridge," Smith Mountain Lake offers many recreational activities like boating, fishing, swimming, and hiking. The pristine waters and scenic shoreline provide an ideal backdrop for outdoor adventures and relaxation. There are waterfront dining places and a vibrant art scene to explore, but there are also lakefront communities for those seeking a tranquil retreat.
Natural Bridge State Park
The park is home to the awe-inspiring Natural Bridge geological formation that spans 215 feet and reaches a height of 66 feet. The bridge is made of solid rock, and it is an iconic landmark in Virginia. Aside from the natural bridge itself, the state park offers a variety of recreational activities. You can hike along the Cedar Creek Trail, which winds through beautiful forests and showcases the region's diverse flora and fauna.
The Thomas Jefferson's Poplar Forest
A historical gem, the place used to be the private retreat of Thomas Jefferson, the third president of the United States. Located just outside of Forest, the place offers guided tours that allow visitors to explore Jefferson's meticulously designed octagonal home and learn about his life and legacy.


These hidden gems in Forest, VA, provide opportunities for adventure, relaxation, and cultural enrichment, adding to the allure and magnetism of this town. If you're interested in living in a harmonious and exciting environment and considering becoming part of this community, I encourage you to give me a call. Living in Forest, VA, is good and full of hidden gems to explore! If you're curious about anything related to Forest, feel free to contact me for more information.
Other articles from: Joel Kramar