What Are The Best Private Schools In SARASOTA, FL?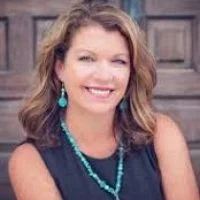 By Brandi Furlan
Published: May 22, 2023
149
Nestled along the southwestern coast of Florida, Sarasota captivates visitors and residents alike. It has an undeniable charm and abundant natural beauty. This vibrant city in Sarasota County is a gateway to the renowned Gulf of Mexico beaches. It offers many cultural, recreational, and artistic experiences.
Sarasota's pristine coastline stretches for miles. It boasts dazzling white sands and azure waters. They beckon sun seekers and water enthusiasts year-round. Siesta Key is ranked among the world's top beaches. It showcases the region's breathtaking splendor. Lido Key and Longboat Key provide serene retreats for relaxation and leisure.
Beyond its stunning shores, Sarasota enthralls with a rich cultural tapestry. It has a symphony orchestra, many theaters, and prestigious galleries. This cultural heaven attracts artists, performers, and art enthusiasts from around the globe. They make Sarasota a vibrant hub for creativity and expression.
Also, Sarasota, FL, is renowned for its excellent school system. It has many top-rated public and private schools.

The education system in Sarasota, FL,
The education system in Sarasota, FL, places a strong emphasis on academic excellence. The district's schools strive to provide students with a high-quality education. It equips them with the necessary knowledge and skills to succeed. The Sarasota County Schools is the public school district serving the area. It is recognized for its dedication to rigorous curriculum standards. It follows innovative teaching practices and technology integration into the learning process. The community pursues excellence through ongoing professional development for educators. It is also implementing research-based instructional strategies.
Sarasota's education system is committed to offering diverse opportunities. These opportunities cater to its students' varied interests and talents. Beyond core academic subjects, the district provides various extracurricular activities such as performing arts, sports, and clubs. It encourages students to explore their passions and develop a well-rounded skill set.
Additionally, the district collaborates with community organizations. Museums, art centers, and local businesses are among them. They provide students with real-world experiences, internships, and mentorship opportunities.
Best private schools in Sarasota, FL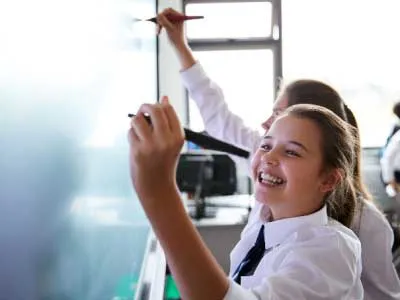 Families seeking exceptional education have many private school options in the vibrant city of Sarasota, FL. They are renowned for their commitment to academic excellence. Also, for a holistic development and a nurturing environment. In the following paragraphs, we will delve into the top private schools in Sarasota, FL. It is an ideal destination for families seeking education for their children.
1. Out-of-Door Academy (ODA)
The Out-of-Door Academy is an esteemed private school. It offers pre-kindergarten through grade 12 education. The school has campuses in Lakewood Ranch and Siesta Key. ODA provides students with a rigorous college preparatory curriculum. It encourages critical thinking, creativity, and leadership skills. The school boasts impressive facilities. It includes science and technology labs, a fine arts center, and athletic fields. ODA commits to academic excellence and holistic education. It makes it a top choice for families in Sarasota.
2. The NewGate School
The NewGate School follows the Montessori philosophy. It provides a unique educational experience for preschool through high school students. The school emphasizes individualized instruction and hands-on learning. Also, the development of independence and self-motivation. Newgate's serene campus and dedicated faculty creates a welcoming environment. There, students can thrive academically, socially, and emotionally. The school commits to Montessori principles. Also, a focus on cultivating a love for learning. It makes it a standout choice for parents seeking an alternative education approach.
3. Sarasota Christian School
Sarasota Christian School has been a pillar of academic excellence and Christian values. Committing to educating the child, the school emphasizes spiritual development alongside solid academics. Small class sizes enable personalized attention. Various extracurricular activities allow students to explore their passion and develop leadership skills.
Sarasota, FL, boasts an impressive array of private schools. They provide students with top-notch education and enriching experiences. Are you seeking a traditional academic environment? Specialized programs for gifted students? Or a progressive education approach? Sarasota private schools will suit your child's needs.
Please contact me directly if you need more information about these schools or the city. I will be happy to answer any questions you may have.
Other articles from: Brandi Furlan