Is SARASOTA, FL A Good Place To Live?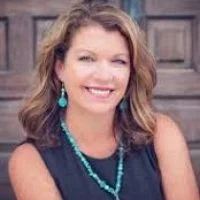 By Brandi Furlan
Published: Aug 28, 2023
487
Are you prepared to embrace your deepest desires and live your life fully? Many will say Sarasota has the potential to make your life almost magical, like spending each day in paradise. This might sound like an empty promise. However, I assure you, reality will top even your wildest expectations! So, let's uncover the truth!
Though relatively small in size and population (around 56,000 in 2023), Sarasota in Sarasota County is nothing short of a superb place. Are you ready to witness gorgeous beaches and have access to the most satisfying recreation and mind-bending cultural events? Then, you must come and live in Sarasota Florida. Also, consider moving to Sarasota if you're into exquisite culinary scenes, marine life, and conservation. Did you know that the local circus heritage is still living and kicking?
All roads lead to Sarasota Florida!

Suppose the world of endless wonders triggered your fantasy. And you're ready to give Sarasota Florida a chance. Then, it would be best to get in touch with me at your earliest convenience because time is of the essence!
I am your professional and customer-friendly local real estate agent in Sarasota Florida waiting to present the most affordable single or multi-family homes, houses, and condos in town. I can also represent your best interests if you wish to rent a cost-effective unit or sell your property in Sarasota FL!
Why won't you explore your chances of getting an affordable home in Sarasota Florida?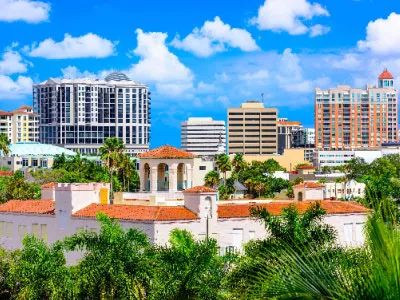 You might believe you won't be able to afford a home in such a lovely and trendy little town. Yet, this couldn't be farther from the truth! Sarasota's median home selling price was $475,000 in July 2023, about six percent more inexpensive than last year. Sarasota real estate costs more than Florida and the national average but only barely (six percent.)
The local housing market in Sarasota is moderately competitive, meaning the supply and demand are roughly equal. So, you can benefit from highly advantageous prices if you choose a competent representative. Due to excellent economic prospects, investing in a Sarasota property will be a huge financial success!
On average, the rent of a one-bedroom apartment in downtown Sarasota costs $2,100. At the same time, a three-bedroom unit is available for approximately $3,000. Outside the city center, you'll find apartments for rent at a couple of hundred Dollars less.
Discover the perks Sarasota Florida has in store for you!
Sarasota (nicknamed "Paradise") not only calls itself "Where Urban Amenities Meet Small-Town Living" but delivers on the promise big time.
Which are Sarasota's irresistible highlights?
Sarasota is known for its mesmerizing beaches, including Lido Key Beach and Siesta Key Beach. The latter is ranked among the top beaches in the United States for its fine white sand and crystal-clear waters.
Secondly, Sarasota boasts a vibrant arts and cultural scene. For instance, the John and Mable Ringling Museum of Art exhibits a unique collection of art and artifacts. So, if you're intrigued by the works of renowned artists like Van Dyck and Rubens, head to this fine establishment!
Thirdly, Sarasota has a long-established connection to the circus industry. This is primarily due to John Ringling, one of the founding fathers of the Ringling Bros. and Barnum & Bailey Circus. You must see the fantastic Ringling Circus Museum and the Circus Arts Conservatory celebrating this heritage!
Fourth, Mote Marine Laboratory & Aquarium will take your breath away! The nationally acclaimed research facility, dedicated to marine life and conservation, provides educational programs and exhibits you won't forget anytime soon.
What separates Sarasota from other cities in Southwest Florida?
Sarasota excels in many domains. For starters, the regional economy is in tip-top shape thanks to the lower than the national average unemployment rate. Then, Sarasota's future job growth is predicted to surpass the American average by a landslide! Sarasota's financial success shows in its residents' average income, exceeding the US average.
On the flipside, the cost of living in Sarasota FL is also higher than the American median by about three percent.
Due to its numerous perks, Sarasota obtained an exceptionally high livability score of 79 percent! Residents form a tight-knit community supporting each and every one of its members. As a result, Sarasota is considered a desirable location for families, young professionals, and retirees due to its warm climate, good schools, recreational activities, and all-around-friendly amenities.
Conclusion
So, is Sarasota a good place to live? My definitive answer is yes, the best one out there. Suppose you wish to enjoy reasonably-priced homes, beautiful beaches, a fine cultural scene, a hotbed for local and national arts and entertainment, and extraordinary dining options. Plus, you want to provide excellent education for your kids. In that case, Sarasota ticks all the essential boxes, qualifying it as a heavyweight contender for the best relocation destination in Florida and the United States!
Other articles from: Brandi Furlan