What Types Of Homes Are In SARASOTA, FL?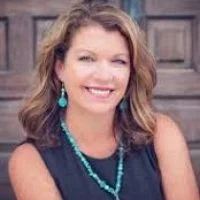 By Brandi Furlan
Published: Feb 27, 2023
245
Meet Sarasota, this unique city on the Sunshine State's Gulf Coast that wears the nickname Paradise! Is it far-fetched, or is it truly such a lovely place that deserves its nickname? Join us as we discover the reasons behind Sarasota's success!

Find Sarasota (population 56,000 as of 2023) in Sarasota County, more precisely, in the southern region of the Greater Tampa Bay Area. The city provides tourists and residents with pristine beaches, outdoor amenities, and numerous top resorts. And home prices are reasonable!
Buying, renting, or selling a home in Sarasota, Florida, is effortless with a good realtor.
I wholeheartedly recommend this charming mid-sized community due to its many housing and economic perks you'll have access to. If the idea of moving to Sarasota, Florida, intrigues you, contacting me would be your best option! I am your licensed, competent, friendly local real estate agent in Sarasota, Florida.

Together, we can get you and your family an affordable home to buy or a posh rental unit in downtown or in the suburbs equipped with the latest amenities. I will also assist you if you wish to sell your property in Sarasota, FL, with the highest returns.
Explore your housing options in Sarasota, Florida.
As of January 2023, Sarasota, Florida's median home sale price was about $522,500. Demand for homes in the region boomed during 2022. For this reason, we can notice an approximately ten percent increase in real estate prices since the end of 2021.

The 2022 real estate market in Sarasota, FL, experienced price fluctuations. In August 2022, property prices were the lowest, averaging $430,000. However, the first trimester of 2023 brought another trend of rising home prices. Investing in a Sarasota property now is an exceptional idea!
How do home prices in Sarasota, Florida, compare to the state and national average?
Under such circumstances, Sarasota properties are pricier by about 14 percent than the Florida average. Additionally, real estate prices in Sarasota are higher than the national average. Simultaneously, if you wish to rent an apartment or house in Sarasota, you'll likely pay less than the average rent in Florida by about ten percent.
You should know these housing details before buying or selling your home in Sarasota, Florida.
The housing market in Sarasota, Florida, is moderately competitive. Thus, you can negotiate home prices. On average, properties in Sarasota sell after 28 days on the market instead of eleven days a year earlier.

According to statistics, although Sarasota properties receive multiple offers, they sell about four percent under the list price. The pending period lasts about 25 days. However, suppose you wish to buy a home in downtown Sarasota or in one of its trendiest neighborhoods (such as Wellen Park or Arlington Park.) In that case, you'll likely have to pay the original list price for these hot homes. Still, the pending period lasts substantially less, around six days.
What kind of homes can you choose from in Sarasota, Florida?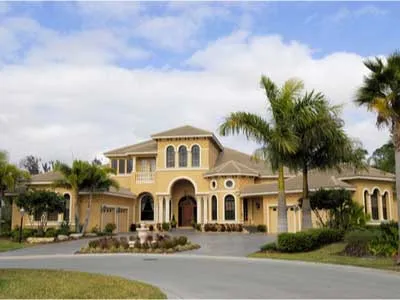 A wide variety of properties are available to purchase in Sarasota, FL. You can buy townhouses, or multifamily units, for starters. Affordable houses feature beds and baths in various numbers and sizes. You can purchase luxury real estate and villas with the most popular recreational amenities, such as pools, backyards, and gyms. Many properties on the market come equipped with walk-in closets, an open floor plan, a clubhouse, family rooms, and granite counters.
You can purchase manufactured homes following the ultimate design trends. Additionally, you can opt for new construction. If you're thinking of something smaller, I can recommend condominiums and co-ops with the smartest niceties.
Sarasota, Florida, offers plenty of excellent investment opportunities for beginner and professional real estate investors. You can start from scratch and build your home on a lot or piece of extraordinary land!
Final thoughts
Though slightly pricier than the average home in the United States, the Sarasota real estate market showcases many promising homes. You must decide on your budget, home size, and neighborhood. And let me do the research! Certainly, working with me, you'll end up with your dream home in Sarasota, Florida!
Other articles from: Brandi Furlan