What Are The Best Restaurants In LEWISVILLE, TX?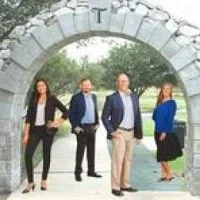 By Fitzpatrick Real Estate Team
Published: Dec 22, 2022
121
If you are looking for a city with a variety of delicious dining options, look no further than Lewisville, Texas. Located in the Dallas-Fort-Worth metroplex in Denton county, Lewisville is home to a wide range of restaurants and eateries. According to real estate agents in Lewisville Texas, everyone can find something to satisfy their cravings here, as Lewisville is famous for its eats.
From a wide variety of Asian cuisines to upscale steakhouses and barbecues, Mexican or Mediterranean, there are so many options it's hard to choose. This is due to the fact that Texas is a large state. Thus, the local cuisine has been influenced by various cultures.
And the dining options are just one of the many great things to try in Lewisville. You can walk off your meal at the Vista Ridge Mall or play a round of golf at the Lewisville Golf Course before dinner.
Lewisville, Texas, is a growing city with a diverse population and a large variety of things to do, and, of course, great eateries for the needs of people of all ages and lifestyles.
The best eats in Lewisville, Texas
Nothing really beats the eats of Lewisville in the area. Ethnic diversity in a city comes with endless choices of amazing food options and restaurants to enjoy. Depending on what you are craving, there are lots of different kinds of places to check out, from genuine American-style bars and different restaurants of fantastic Asian cuisine to the best tex-mexes, and Italian restaurants; there's really something for everyone.
If you'd like a good American-style place, BJ's Restaurant and Brewhouse American bar is definitely worth paying a visit to. 54th Street Restaurant and Drafthouse is a place with a great atmosphere too.
Verf's Grill and Tavern is another option for a good old American-style bar. At the Rusty Beagle's Sports Grill you can get some of the best classic northern Texas food. The place is family-owned and run, and they prepare everything from fresh ingredients. Beer lovers buckle up because they have 24 kinds of beer on tap.
If you are a fan of steak, you should definitely try the Saltgrass Steakhouse for a genuine American Steakhouse experience. The Keg would be another high-end dining option with a broad wine offer. Unfortunately, it is temporarily closed now.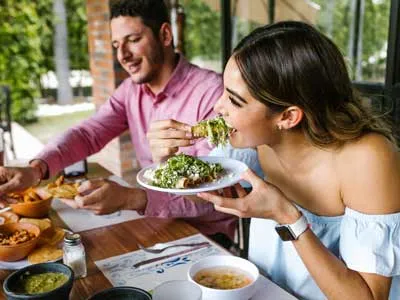 Starwood Diner, Prairie House Restaurant, or 1845 Taste Texas are other great options to check out for real American food.
If you're into Asian food, Daan Sushi Asian Bistro and Bar will be your best choice, alongside Asia House Restaurant.
From the Mediterranean spectrum of Lewisville's menu, there's Alfredo's Pizza and Pasta and Parma Pasta & Pizza, two of the best Italian restaurants in the area.
Zocados is a great place to have Mexican or try Cristina's Mexican Restaurant for some extra southwestern cuisine.
Lewisville has a restaurant with seafood options, too. Rockfish seafood and Grill is at the service of lovers of shrimps and scallops, with good grill options available too.
To wrap it up
It's not exaggerated to point out once more that Lewisville is one of the best places to have a great meal. Many people visit just to go out dining in this city, while locals have the benefits of always being in the proximity of great food.
The list of good restaurants here is long, and the menus are even longer, for everyone's delight. If you are looking for a place that never disappoints foodwise, you have come to the right place. Jump in for a dining visit, or if you think this might become the place to call your home, just give me a call, and I will help with information on what's it like to live here!
Other articles from: Fitzpatrick Real Estate Team