What Is It Like To Live In THE COLONY, TX?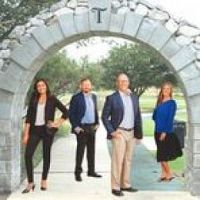 By Fitzpatrick Real Estate Team
Published: Nov 16, 2022
231
If you're considering moving to The Colony, I'm sure you're looking for as much information as possible on the benefits of living here. The Colony, Texas, is a Dallas suburb in Denton County with 43,000 people. This city is well-known for several aspects, including its accessibility to nature, entertainment possibilities, and wide range of eateries.
What can you do here?
There are a lot of chances to have fun and be entertained. Besides the many malls and retail stores, The Colony hosts numerous monthly arts and cultural events and plays at the neighborhood theaters. A trip to the waterpark Hawaiian Falls in The Colony is a must if you want to cool off with the kids for the day.

Go to Lava Cantina in Grandscape, located along the boardwalk, if you enjoy listening to live music. It's 28,000 square feet and has an exterior that looks like Bourbon Street. Over 1,500 people can sit in this large restaurant, bar, and concert venue, which hosts local and central international acts. VIP seating, multi-levels, retractable roofs, and other amenities are available on both the indoor and outdoor stages.
Gastronomical variety of The Colony, Texas
This city has a plethora of fantastic eateries to choose from! From Mexican to Mediterranean, Cuban to Italian, and everything in between, you can find about anything you want. Also, there are many cafes and bars where you can unwind and spend an entire afternoon.
Festivals and events in The Colony, TX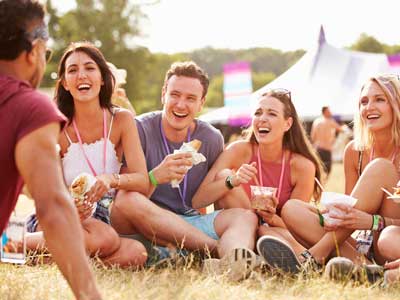 The Colony hosts various festivals, parades, carnivals, races, and events throughout the year. The American Heroes Festival takes place in November. It includes a Car, Truck, and Bike Show, 5K and 10K races, fireworks, concerts, and a memorial service. Liberty by the Lake on July 4th, Summer Clubhouse (monthly kids' entertainment), and Back 2 School Bash are among the summer festivities (school supply giveaway). Movies in the Park take place in September and October, while The Colony Christmas Spectacular light show takes place in December. There's plenty to keep you occupied at The Colony. From Easter egg hunts and kite festivals to family Halloween campouts and doggie splash days.
Greenside of The Colony, Texas
Nature paths and parks surround The Colony, Texas, where you may spend quality time outdoors. Austin Ranch Trail, Shoreline Trail, and The Colony Five Star Hike & Bike Trail are a few hiking routes in The Colony. This city is well-known for its many outdoor activities and sports, such as riding. There are also FIT stations throughout the trail!
Is The Colony, TX, a good place to live?
Yes, The Colony is a beautiful location to live in. In terms of diversity and a combination of factors, the Colony ranks highly. The Colony is a lovely place to call home because it truly has something for everyone. Ultimately, what makes a city an excellent place to live is subjective. A smaller town with a close-knit community might be preferred by some, while a larger city with more options might be liked by others. The most important thing is that a city gives its residents what they want and need. A city can be a great place to live if it has everything a person wants.
A city is an excellent place to live because of many things. Affordability is one of the essential aspects. Housing expenditures usually consumes a reasonable amount of a person's income. The availability of work is yet another crucial aspect. A city should have a robust economy and a wide range of employment options.
Additionally, a city must be safe. There shouldn't be a lot of crime, and people should feel safe walking around at night. Another vital factor is amenities. There should be a variety of bars, restaurants, and other places to enjoy in a city. A city with a lot of parks and green spaces is also lovely.
If you are interested in buying or selling a property in the beautiful city of The Colony, Texas, don't hesitate to contact me, and I will be happy to help you with the process.
Other articles from: Fitzpatrick Real Estate Team