What Is It Like To Live In WALPOLE, MA?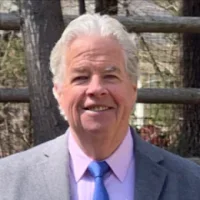 By Steve Casey
Published: Oct 09, 2023
372
Walpole, Massachusetts, a beautiful town in Norfolk County, is a quintessential New England treasure that harmoniously blends a rich history with modern charm. Located approximately 18 miles south of downtown Boston, Walpole boasts a unique blend of suburban tranquility and easy access to the vibrant city. With a population of around 26,000 residents, this community-oriented town offers a welcoming atmosphere that has drawn families, professionals, and nature enthusiasts.
Founded in 1724, Walpole's historical roots run deep. The town was named after Sir Robert Walpole, the first Prime Minister of Great Britain, and has played a notable role in American history. Visitors can explore its historic districts, like the town center and Old Post Road, where colonial architecture stands as living testament to its past.

Nature enthusiasts are drawn to Walpole's picturesque landscapes, including the pristine Bird Park and the sprawling Adams Farm Conservation Area. These natural spaces provide residents and visitors with opportunities for hiking, picnicking, and enjoying the beauty of the New England seasons.
Walpole's close-knit community values education, evident in its excellent public school system. Additionally, the town's vibrant downtown area offers a range of shops, restaurants, and cultural attractions that cater to diverse tastes.
Living in Walpole, MA
One of the significant advantages of living in Walpole is its proximity to Boston. Just a short drive away, Boston offers world-class dining, cultural attractions, and employment opportunities. Residents of Walpole can easily commute to the city while still enjoying the tranquility of suburban life.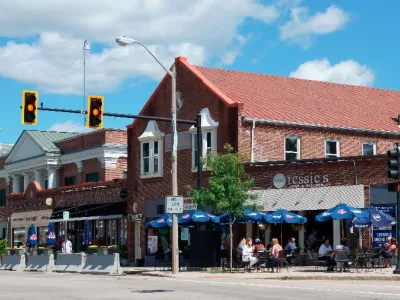 Walpole offers diverse housing options, from historic homes with colonial architecture to modern developments. Whether you're looking for a cozy single-family house, a spacious townhome, or a condominium, there's something for every lifestyle. In August 2023, Walpole's median listing home price was around $650K, which is pretty steep compared to the U.S. average of $430K. Walpole is renowned for being an affluent community, but this is a common situation for the cities neighboring major metropolitan areas.
Families moving to Walpole can rest assured that their children will receive quality education. The Walpole Public School District is highly regarded, with top-rated schools providing a well-rounded education. With dedicated teachers and a focus on hands-on experience, students in Walpole are well-prepared for their future endeavors.
For those enjoying the outdoors, Walpole offers many recreational opportunities. As mentioned earlier, Bird Park is a serene spot for picnics and strolls. Additionally, residents can explore the town's numerous parks, hiking trails, and conservation areas. Bordering the Neponset River, Walpole provides access to kayaking and fishing. It makes it an ideal destination for nature enthusiasts.
One of the standout features of Walpole is its strong sense of community. Residents here take pride in their town and actively participate in various events and activities. From annual parades and festivals to local farmers' markets, there's always an opportunity to connect with neighbors and make new friends. The warm and welcoming atmosphere is a hallmark of life in Walpole.
In conclusion, living in Walpole, Massachusetts, offers a unique blend of small-town charm and proximity to the vibrant city of Boston. Its excellent schools, a strong sense of community, and access to beautiful surroundings provide a welcoming environment for families and individuals alike. While the winters can be cold, the warmth of the community and the convenience of nearby amenities make it a desirable place to call home for those seeking a quintessential New England experience.
If you want to find out more information about this beautiful town, please contact me directly. I will be happy to assist you in finding more things about this unique community, and why not help you find a place to call home here?
Other articles from: Steve Casey