What Is The Cost Of Living In FOREST, VA?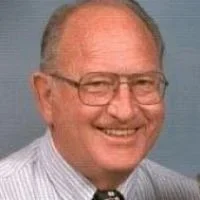 By Joel Kramar
Published: Aug 21, 2023
200
Located in the heart of Virginia, Forest is a charming and picturesque community that beckons with its natural beauty and warm, friendly atmosphere. This idyllic census-designated place (CDP) offers a serene escape from the hustle and bustle of city life. It provides a peaceful haven where residents and visitors can unwind and rejuvenate.
Surrounded by lush forests, rolling hills, and tranquil lakes, Forest boasts abundant outdoor recreational opportunities. Whether you're an avid hiker, a fishing enthusiast, or enjoying a stroll in nature, the area's stunning landscapes provide the perfect backdrop for your adventures. The CDP's close-knit community is known for its welcoming spirit and strong sense of belonging. It is an ideal place to put down roots and create lasting memories.
In addition to its natural beauty, Forest also offers a variety of amenities. It includes charming local shops, inviting cafes, and cultural events that showcase the CDP's rich history. With its convenient location and inviting ambiance, Forest is not just a place to visit. It's a place to call home, where you can savor the simple joys of life while surrounded by the beauty of nature.

Cost of living in Forest, VA
As prospective residents consider making Forest their home, it's crucial to understand the cost of living in this idyllic community. From housing and transportation to daily expenses, let's explore the factors contributing to Forest's cost of living.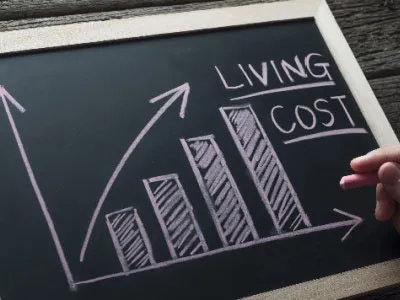 First, according to the last available data, it's important to note that the Forest, VA's cost of living is 12% lower than the national average and 10% lower than the state average. It makes it a convenient location for those who don't want to overspend their budget when considering relocation.
Now let's see the significant expenses contributing to the cost of living and why is Forest, VA, a desirable location.
Housing Costs
The cost of housing in Forest, Virginia, is influenced by various factors. It includes location, property type, and size. The CDP offers a range of housing options, from single-family homes and townhouses to apartments. Rental prices for apartments can vary depending on amenities, location, and size. Single-family homes may command higher prices, especially in desirable neighborhoods. It's important to note that housing costs in Forest are generally in line with the state's average. They make it relatively affordable compared to more urban areas.
Transportation Expenses
Forest, VA, is characterized by its suburban layout, which often necessitates owning a vehicle for convenient transportation. Gasoline prices and vehicle maintenance costs will factor into your transportation expenses. While public transportation options might be limited compared to larger cities, the lower population density can result in shorter commute times and potentially lower costs associated with vehicle usage.
Utilities and Essentials
Forest costs align with national averages regarding utilities, such as electricity, water, and internet. Grocery expenses can vary based on personal preferences and shopping habits. But the essentials' cost remains manageable.
Healthcare and Education
Healthcare costs are an essential consideration for any community. Forest benefits from being close to Lynchburg, which offers various healthcare facilities and services. The cost of healthcare can vary depending on factors such as insurance coverage and medical needs.
In terms of education, Forest is part of the Bedford County Public Schools district. Residents have access to a range of public schools, and the quality of education is a crucial aspect to consider for families. While public education is funded through taxes, there may be additional expenses for extracurricular activities, supplies, and private schooling options.
Quality of Life
Beyond the financial aspects, it's essential to consider Forest's overall quality of life. The town's proximity to natural attractions, including the Blue Ridge Mountains and the James River, offers ample outdoor recreation and leisure opportunities. The tight-knit community fosters a sense of belonging and safety. They contribute to a positive living experience.
In the scenic town of Forest, Virginia, the cost of living balances affordability and quality of life. While housing costs align with state averages, other expenses, such as transportation and utilities, remain reasonable. As with any decision to relocate, assessing personal financial circumstances and priorities is essential. Forest offers a tranquil haven where residents can enjoy a serene lifestyle while managing their cost of living effectively.
Other articles from: Joel Kramar