Where Is The Best Area To Live In FOREST, VA?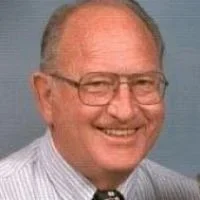 By Joel Kramar
Published: Mar 27, 2023
85
Does a healthy environment and lifestyle play an essential role in your life? Would you like to thrive in a family-friendly community? How about a small town filled with great economic potential? You can check off all these and more in Forest Virginia (zip code: 24551, population 12,500 in 2023.)
Why should you pick Forest Virginia?
All you need to know about Forest is that it is a census-designated place, the rural suburb of Lynchburg, located in Central Virginia. Thus, it makes for the perfect commuter town. Forest Virginia is, in fact, a fantastic natural outdoor recreation area where you can fully recharge your batteries. Moreover, the city proudly exhibits local artistic endeavors at trendy galleries and museums. Plus, it provides locals and tourists with the finest breweries and wineries in the region.

You can, too, be a part of this small but dynamic and healthy community if you move to Forest! Buying an affordable home in Forest Virginia shouldn't be an issue if you contact me! I am an expert local realtor in Forest VA, and I welcome out-of-towners' inquiries about anything related to this charming little town. The two most frequently asked questions are, how much does a home cost in Forest? And which are the best neighborhoods in town? Let's discover the answers together!

Homes on the Forest Virginia real estate market are in great demand.
The median home sale price was approximately $405,000 as of early 2023. This implies an about 14 percent increase since the year before. The median property price in Forest VA is the same as the national average. However, they are more affordable than the Virginia median by 13 percent. Plus, you can rent an apartment or house about 22 percent lower than the state average.

The housing market in Forest is very competitive. This means that the market has fewer homes for sale than the demand. For this reason, Forest homes for sale receive multiple offers, and some sell under the condition of waived contingencies. On average, properties stay on the market for 29 days. Additionally, they sell at the list price or slightly above it in the case of hot homes.
Which are the best neighborhoods in Forest Virginia?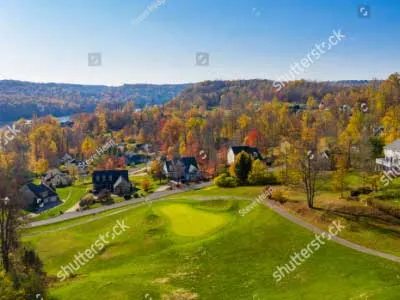 Let me start by emphasizing the fact that Forest doesn't have a proper city center. Instead, I recommend the area along Route 221, stretching from the Forest Library to the post office, if you wish to live in the more cosmopolitan part of Forest.

Suppose you wish to move to an up-and-coming and popular area of Forest. In that case, I recommend you try the Ivy Hill community. Ivy Hill is considered one of the most promising neighborhoods because it experienced the most extensive development in the last few years. Small trivia: it was built around the renowned Ivy Hill Golf Course, beloved by sports fans. In the near future, additional constructions will occur in the area with shopping centers next to Forest Road.
Forest's northwest parts are the most in-demand areas, such as Northwood, Lake Manor Estates, West Crossing, and Woodlands. On the other hand, you'll find more affordable real estate in the southeast regions, for instance, Meadow Wood, Blumont Estates, and Heritage Hills.
Sandusky, Windsor Hills, Cornerstone, Wyndhurst, and Blue Ridge Farms host friendly communities just outside of Forest, VA. All of them are safe places as the crime rates are substantially lower than the national average.
Final thoughts
Wherever you move in Forest, you must know its residents share the same satisfaction about living here. On the livability score, Forest recorded an excellent 70/100. Also, this beautiful and charming town was voted the sixth best place out of 505 Virginia cities to buy a house. Secondly, it was the ninth-best place to retire out of 281.

If you wish to be part of the Forest community, contact me at your earliest convenience. And I will walk you through every aspect of living in this lovely little town! Plus, I can get you up to speed with the trendiest neighborhoods in Forest Virginia, most suitable for your housing requirements!
Other articles from: Joel Kramar