Why Is Jupiter FL The Best Place To Live?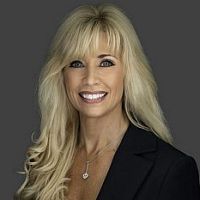 By Kimberly Foster PA
Published: Oct 13, 2022
228
Many house hunters seek my advice: is it worth moving to Jupiter, Florida? And my answer will always be the same. Suppose the Sunshine State intrigues you in any shape or form. Then Jupiter, this up-and-coming charming suburban city, will deliver all of Florida's delights in every aspect.
Tropical vegetation and hot summers will add up to your ultimate enjoyment.
Find Jupiter in Palm Beach County, lying on a total territory of 23.12 square miles. In 2022, this beautiful city counted 62,225 souls. It features a tropical rainforest climate, implying that you won't have to dress up warmly throughout the year. The truth be told, summers can get quite hot and humid.
This climate favored the appearance of lush and wildly colorful vegetation, featuring most prominently tropical trees in parks and private properties. And, obviously, the wildlife is purely fantastic, which you can observe, for example, at the renowned Loggerhead Marinelife Center.

You'll experience the best times of your life in Jupiter!
Your quality recreation is guaranteed on pristine beaches in Coral Cove Park, Blowing Rocks Preserve, and my dearest one, Juno Beach Park. Jupiter is a super trendy tourist (and relocation) destination, which means they cater to every recreation taste and interest.
So, you'll find plenty of gorgeous indoor and open-air hotspots and mind-bending activities (surfing, kayaking, golfing, boating, you name it.) And did I mention that Jupiter organizes popular festivities all year long? Let's meet at the Annual Art Fest by the Sea or the Jupiter Seafood Festival, shall we?
Where will you live? Homes in Jupiter
Jupiter's housing market is thriving. Home and rental prices have steadily grown in the last three years. In advance, I can tell you that the demand for affordable properties and land is high, which resulted in higher than-your-average costs.
As of August 2022, the median home sale price in Jupiter was about $630,000, approximately twenty percent higher than in 2021. Some homes get multiple offers, but there's room for negotiations.
If you wish to explore your chances of getting a house or rent in Jupiter on a budget, all you have to do is reach out to me! Together, we will find a perfectly suitable solution for you and your family!
Get excited about promising economic perspectives in Jupiter, Florida!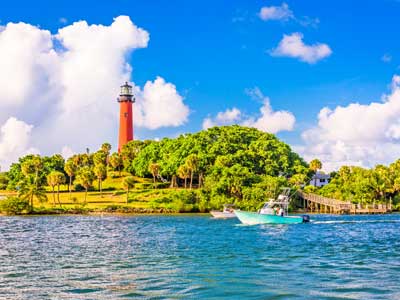 We don't like to brag about our local economy, but let's face it, we're pretty good at this chapter. Jupiter's unemployment rate (about 3.3 percent) is significantly lower than the national average (six percent) as of late 2021. Plus, market analysts predict that the job market will experience a boom in the next ten years.
Wages and employment opportunities in Jupiter
However, the good news doesn't end here. Did you know that a Jupiter resident took home an average income of $46,000 the last year instead of the national average of $28,500? How impressive is that? Of course, you must also know that Florida hasn't adopted an income tax rate.
All in all, you'll find well-paying jobs in any domain you wish to pursue your career.
What doesn't work quite as it should?
Jupiter's economic success has led to minor disadvantages, such as sprawling economic growth and a heftier cost of living. This means that you would have to pay around twenty percent more for goods and services than the Florida average and 27 percent more than the American average.
Summer humidity and bugs can often be hard to deal with. Besides, hurricanes can be unwelcome guests, but fear not! We are equipped with top-notch technology to predict hurricanes and prevent property damage.
Final thoughts
This slice of sunny paradise is a family-friendly destination that will present you with countless perks. Did you know that the local livability score is exceptional? The flourishing economy, the growing job market, and the low local crime rate (46 percent lower than the Florida average) should make you really consider living in Jupiter. Though real estate prices are moderately higher, I promise we will find a fitting solution for you together!
Without question, moving to Jupiter will prove to be one of the smartest decisions you can bring.
Other articles from: Kimberly Foster PA