Why Now Is The Time To Move To LAKEWOOD RANCH, FL?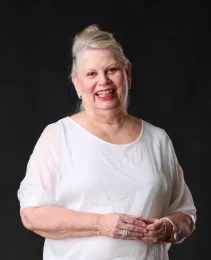 By Alice Bozza
Published: Feb 06, 2023
351
You can find Lakewood Ranch (population around 35,000), this dynamically developing census-designated place and planned community in Manatee County and Sarasota County, Florida!

Since its inception in 1994, the charming town of Lakewood Ranch has drawn many newcomers thanks to countless financial perks and excellent recreational amenities. Revealing these advantages is my number-one priority, so let's embark on this exciting journey, shall we?
Gain access to essential information and news in Lakewood Ranch, Florida!
Did you know moving to Lakewood Ranch has become trending in Florida? Suppose you wish to find out details about living in Lakewood Ranch. Or, perhaps, you're interested in buying or renting an affordable house in this charming community. In that case, contacting me will be your best option!

I am a professional and customer-friendly local real estate agent in Lakewood Ranch, Florida, ready to address all your inquiries! I can assist you in finding your dream home to purchase, recommend rental units within your budget, or sell your property in Lakewood Ranch.
Let's discover the local real estate market in Lakewood Ranch, Florida!
The thriving housing market in Lakewood Ranch has experienced about an 8.6 percent increase in property prices since 2021. In early 2023, the median home sale price was approximately $590,000. This means that Lakewood Ranch real estate is still more affordable than the Florida average but slightly higher than the national median home sale price.
What should you expect before buying, renting, or selling your home in Lakewood Ranch, Florida?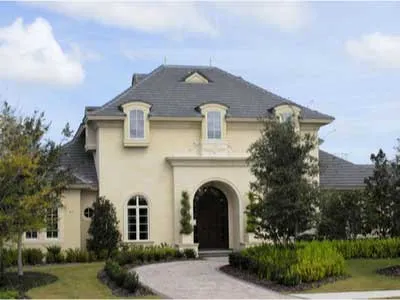 The real estate market is slightly competitive in Lakewood Ranch. In other words, the demand for cost-effective housing is higher than the supply. On average, homes for sale receive multiple offers. Secondly, real estate typically sells below the initial price by about two percent. The pending period is approximately 18 days. Nevertheless, hot properties in the trendiest neighborhoods, like Country Club East, Lake Club, or Polo Run, will sell faster and at the list price.
The average rent in Lakewood Ranch moves between the price range of $1,500 (for one-bedroom apartments) to $1,800 (for three-bedroom rental units.)
Based on conservative valuation, home prices in Lakewood Ranch are expected to increase in 2023. Thus, I recommend investing in an asset as soon as possible!
What should you know before moving to Lakewood Ranch, Florida?
Lakewood Ranch enjoys the economic perks of being part of the North Port-Bradenton-Sarasota, Florida, Metropolitan Statistical Area. Residents appreciate the family-friendly atmosphere, the low crime rates, and the reduced cost of living (about two percent more affordable than the Florida average.) This beautiful town received exceptionally high grades on the livability score (75/100.).
Lakewood Ranch is the ideal relocation town if you work in Sarasota, Tampa, Saint Petersburg, Clearwater, or Venice, Florida, as commuting is effortless.
You must love Lakewood Ranch because
You'll find a colorful variety of the best-designed homes for sale. So, you can pick the best real estate that fits your taste; how cool is that?
This town genuinely cherishes the family-friendly approach and has adopted the welcoming mentality. Once you're in town, you're part of an exclusive club!
You will never feel isolated from nature and picturesque surroundings! Outside Lakewood Ranch, you'll find plenty of natural preserves, lakes, and colorful wildlife. I recommend Hidden River Trail and Schroeder-Manatee Ranch. Both feature excellent recreational activities, such as hiking, cattle ranching, etc.
If you crave delicious seafood, Lakewood Ranch delivers! As a matter of fact, you'll find all sorts of restaurants located only within a couple of minutes from each other on Main Street.
Similarly, Lakewood Ranch provides the ultimate shopping experience in Southwest Florida with the Mall at UTC.
Final thoughts
Lakewood Ranch was called one of "the fastest-selling master-planned communities in the country" in 2021. This praise never ceased to be topical ever since. The local community manages its economic activities expertly, the job market is increasing, and residents' annual income beats the national average. In addition, the real estate market in Lakewood Ranch booms with a growing number of residential properties available.

In short, Lakewood Ranch is a work in progress filled with potential. The question is: will you be part of it?
If you still have any questions or doubts about moving to Lakewood Ranch, Florida, please reach out to me. And I will prove to you that it's worth your while!
Other articles from: Alice Bozza