Why Now Is The Time To Move To POMPANO BEACH, FL?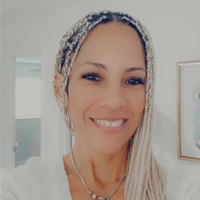 By Misti Griffin
Published: Jul 18, 2023
137
Nestled along Florida's mesmerizing Atlantic coastline, Pompano Beach emerges as a radiant gem. It beckons visitors with its sun-kissed shores and vibrant energy. This coastal paradise, located just north of Fort Lauderdale, casts a spell with its irresistible charm and many captivating experiences.
Pompano Beach embodies the quintessential beach destination. Warm turquoise waters surround the city. It is blessed with miles of pristine white sand. Feel the golden grains beneath your toes as you bask in the glorious sunshine. Whether you're a leisurely sun-seeker or an adventurous water enthusiast, this enchanting haven caters to all. It offers endless opportunities for relaxation and exhilaration.
Beyond its breathtaking coastline, Pompano Beach boasts a vibrant cultural scene. Immerse yourself in the city's rich heritage at the Pompano Beach Historical Society. Here, stories of the past come alive through intriguing exhibits and interactive displays. Stroll along the charming streets. Discover eclectic boutiques, art galleries, and tantalizing dining options. They reflect the city's diverse culinary tapestry.

Pompano Beach delights with its lush parks and recreational havens. Explore the verdant expanse of Fern Forest Nature Center. Embark on an exhilarating adventure through the mangrove trails of the nearby Hillsboro Inlet. Whether it's kayaking, paddleboarding, or fishing, the possibilities for outdoor exploration are as boundless as the Florida horizon.
Pompano Beach awaits a tropical haven where sun, sand, and surf converge. They offer an irresistible invitation to indulge in the essence of paradise. Let the allure of this coastal oasis sweep you away on an unforgettable journey of relaxation and discovery.
Real estate market in Pompano Beach, FL,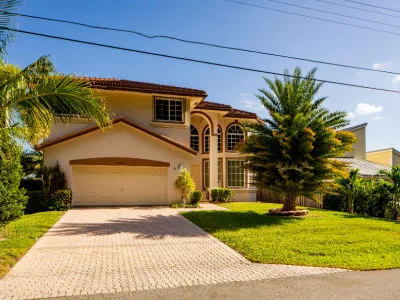 Pompano Beach, Florida, is a city where the real estate market thrives with endless possibilities. With its picturesque beaches, vibrant community, and booming economy, Pompano Beach, FL, has become a sought-after destination for residents and investors alike. Are you looking for a dream home? Or an innovative investment opportunity? This tropical paradise has something to offer everyone. Let's see why now it's time to move to Pompano Beach, FL.
Beachfront Bliss
Imagine waking up to crashing waves and the gentle ocean breeze. Pompano Beach boasts miles of pristine coastline, attracting sun-seekers and water enthusiasts year-round. Properties along the beachfront are highly coveted. They provide residents with unparalleled views and direct access to the sparkling Atlantic Ocean.
Booming Economic Growth
Pompano Beach is not just a beautiful destination; it's a thriving economic hub. The city has witnessed remarkable growth in recent years. There has been a development of numerous commercial and residential projects. Major companies and industries have taken notice of Pompano Beach's potential. It has led to an influx of jobs and business opportunities. This rapid economic growth has contributed to a robust real estate market. It is an ideal time for investors to explore the city's potential.
Diverse Property Options
Pompano Beach offers an eclectic mix of property types. They cater to various preferences and budgets. Whether you're searching for a modern condo with resort-style amenities, a charming single-family home in a family-friendly neighborhood, or an investment property with high rental demand, Pompano Beach has it all. From the waterfront Intracoastal areas to the peaceful suburban communities, there is a perfect property to suit every lifestyle and investment goal.
Cultural Delights and Outdoor Adventures
Beyond the beautiful beaches, Pompano Beach offers a rich cultural scene and abundant outdoor activities. The city has a vibrant arts and entertainment district. It hosts art festivals, live music events, and a thriving culinary scene. Additionally, nature enthusiasts can explore the nearby Everglades or enjoy water sports such as boating, fishing, and diving. Pompano Beach caters to a well-rounded lifestyle. It makes it an attractive choice for residents and a magnet for tourists.
Strategic Location and Connectivity
Pompano Beach's strategic location enhances its appeal for real estate investment. Situated just north of Fort Lauderdale and within proximity to Miami, Pompano Beach offers convenient access to major transportation hubs. It includes international airports and highways. This excellent connectivity benefits residents and ensures a steady flow of visitors. It makes it an enticing prospect for vacation rental investors.
In conclusion, the time to move to Pompano Beach, Florida, is now. With its stunning beaches, vibrant community, and endless opportunities for recreation and relaxation, Pompano Beach offers an unbeatable lifestyle. Whether seeking a tranquil escape, a thriving arts scene, or a bustling culinary adventure, this coastal paradise has it all. The booming economy, affordable housing options, and favorable climate make Pompano Beach an ideal destination for individuals and families alike. Don't wait any longer to embark on a new chapter in the Sunshine State. Seize the opportunity to make Pompano Beach your home. Discover a life filled with sunshine, sand, and endless possibilities.
Other articles from: Misti Griffin