Why Now Is The Time To Move To SAINT AUGUSTINE, FL?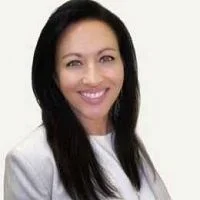 By Jennifer Dubose
Published: Feb 14, 2023
68
What does a breathtaking city in northeastern Florida on the Atlantic coast sound like for a change of pace? St. Augustine (population about 14,730 in 2023) brings you all the perks you can dream of in terms of authentic recreation, featuring numerous wild reserves, state parks, and pristine beaches. Additionally, you will enjoy mindblowing economic perspectives.

Have I stirred your interest yet? Let's discover what makes Saint Augustine such an irresistible destination!
Contact an expert realtor before buying, renting, or selling a home in Saint Augustine, Florida!
Suppose you entertain the idea of moving to an up-and-coming, family-friendly Sunshine State community. In Saint Augustine, you'll find all these advantages and then some! So, all you have to do is contact me to learn more about this unique slice of paradise! I am your professional and friendly local real estate agent in Saint Augustine, Florida, with a firm base of knowledge about living in "The Ancient City."

I can offer valuable assistance in purchasing a reasonably-priced home or renting a low-cost apartment or house in St. Augustine, FL. On the other hand, you might be interested in selling your St. Augustine property quickly, effortlessly, and for a high return. In either case, turn to me with confidence!
The real estate market in Saint Augustine, Florida, features affordable prices.
As of late December 2022, the median home sale price in St. Augustine was about $400,000. If you consider the big picture, St. Augustine home prices are higher than the Florida average by about 35 percent. However, buying a home in St. Augustine is cheaper than the US average. Simultaneously, renting a unit in St. Augustine will cost you less than the state median by about eight percent.
What should homebuyers and property sellers know about the housing market in St. Augustine, Florida?
Currently, the local real estate market is moderately competitive. In other words, homebuyers have plenty of housing opportunities to choose from since the demand and supply are equal. St. Augustine properties receive multiple offers. Besides, according to statistics, they sell below the list price by about four percent. You might also wish to know that the "sale pending' lasts around 56 days.
Suppose you are interested in buying or selling a hot home or waterfront property in the trendiest St. Augustine neighborhoods, such as Lincolnville, The Old City, and Anastasia Island. Then, expect to pay the initial price. Yet the pending period lasts shorter (28 days on average.)
The local economy in St. Augustine, Florida, is thriving.
The chances are that you'll easily find a job in this charming city since the St. Augustine unemployment rate of 3.6 percent beats the national average of six percent. Besides, the job market is predicted to grow exponentially and reach an increase of about 50 percent (instead of the 33 percent American average) in the next decade. This will result in more top national companies establishing headquarters in Saint Augustine and substantial pay increases.
On the downside, be prepared to pay more for amenities since the cost of living is slightly higher than the national average by about 4.8 percent.
Explore the must-see places in Saint Augustine, Florida!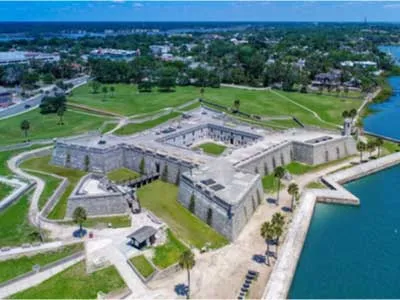 The lovely city of St. Augustine caters to fans of active and passive recreation. I recommend seeing the pet-friendly Vilano Beach, a genuine cyclist haven featuring countless adventurous trails. Then, you can visit St. Augustine Wild Reserve to explore majestic wild animals, like tigers, lions, bears, etc.
Fountain Of Youth Archeological Park is a must-see destination for history buffs. They can discover a mind-bending planetarium, a watchtower, and various historical exhibits. The historical Downtown hosts unique buildings and many foundations date back to 1565, St. Augustine's inception. By all means, you'll find museums, dynamic arts communities, shops, and restaurants that will take your breath away!
Saint Augustine is an ardent advocate of a healthy lifestyle. For this reason, you can do sports all year long (the delightful weather also contributes to this.)
Final thoughts
Why do people flock to St. Augustine? The answer couldn't be more straightforward! Everybody enjoys an economically thriving mid-sized Florida paradise where you're practically two steps away from stunning beaches and fascinating natural reserves. Plus, the real estate market offers genuinely affordable housing options. Families, snowbirds, Gen Z, and millennials are choosing St. Augustine to relocate to because of the low crime rates, better-than-the-average schools, and excellent nightlife.
So what's stopping you from moving to Saint Augustine? Contact me at your earliest convenience, and I will prove that living in this gorgeous city is a blessing!
Other articles from: Jennifer Dubose