Why Now Is The Time To Move To WESTFIELD, NJ?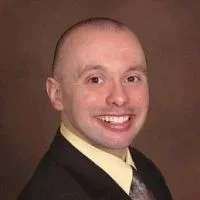 By Dennis Rebick
Published: Aug 21, 2023
141
Located in Union County, Westfield, New Jersey, is a charming town known for its inviting atmosphere and vibrant community. With tree-lined streets and historic architecture, it offers a picturesque setting that captures the essence of a quintessential American town. Westfield boasts a rich history from the 18th century, giving it a sense of timelessness.
This town is a hub of activity where residents and visitors alike can enjoy a variety of shops, restaurants, and cultural experiences. Its bustling downtown area is dotted with boutique stores, cafes, and eateries that cater to diverse tastes. Westfield is a place to shop and dine, connect, and unwind.
Outdoor enthusiasts can exploit the many parks and green spaces that dot the landscape. These areas provide opportunities for relaxation, recreation, and social gatherings. The town's strong sense of community is evident through its numerous events and festivals that bring people together to celebrate and enjoy shared interests.

In addition to its scenic beauty and lively atmosphere, Westfield strongly emphasizes education, with excellent schools that provide a nurturing environment for students. With its blend of history, modernity, and community spirit, Westfield, New Jersey, stands as a shining example of small-town charm in the heart of a bustling region. Let's see why now is the time to move to Westfield, NJ.
Reasons why now it's the time to move to Westfield, NJ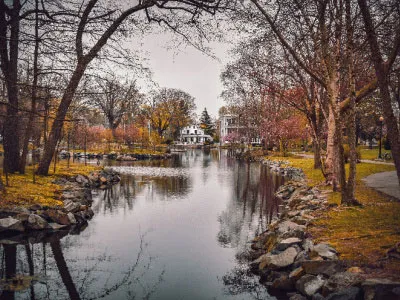 Are you thinking about a new place to call home? Look no further than Westfield, New Jersey! There are several reasons why now is the perfect time to move.
1. Quaint Small-Town Atmosphere
Step into Westfield, and tree-lined streets, picturesque parks, and a warm sense of community greet you. The town's historic architecture and well-preserved downtown area create a charming ambiance perfect for those who appreciate a cozy, close-knit community vibe.
2. Excellent Schools
If you have a family or are planning one in the future, Westfield boasts top-tier schools that prioritize quality education. You'll find dedicated educators and a strong commitment to academic excellence from elementary to high school.
3. Cultural and Recreational Opportunities
Westfield doesn't skimp on cultural and recreational activities despite its small size. The town hosts various events throughout the year, from art festivals to outdoor concerts, providing entertainment options for all ages. Parks, playgrounds, and sports facilities ensure that there's never a dull moment.
4. Commuter-Friendly Location
Westfield's strategic location offers easy access to major highways and public transportation, making your daily commute a breeze. Whether heading to work in New York City or exploring neighboring towns, the town's proximity to major routes simplifies travel plans.
5. Culinary Delights
For food enthusiasts, Westfield doesn't disappoint. The downtown area is a hub of diverse dining options, ranging from cozy cafes to upscale restaurants. Savor international flavors, local delicacies, and sweet treats that cater to every palate.
6. Strong Sense of Community
Westfield takes pride in its tight-knit community, where neighbors quickly become friends. From local farmers' markets to community events, there are plenty of opportunities to connect and give back to the place you'll soon call home.
7. Historic Appeal
History buffs will relish in Westfield's rich past. Stroll through the town, and you'll encounter well-preserved historic landmarks, offering glimpses into its storied history.
8. Family-Friendly Environment
Safety and family-friendly surroundings are a priority in Westfield. Enjoy peaceful streets and a low crime rate, providing a secure environment for raising a family.
9. Vibrant Shopping Scene
Shopaholics will appreciate Westfields shopping scene, which blends boutique charm with brand-name convenience. Explore local shops, find unique treasures, and enjoy retail therapy just steps from your doorstep.
10. Real Estate Opportunities
With a range of housing options, from historic homes to modern residences, Westfield offers a variety of choices for every budget. Whether you're looking to rent or own, this welcoming community has a place for you.
Embrace the Westfield Way of Life
In a world where busy lives often leave little time for connection and relaxation, Westfield stands as a shining example of where you can truly embrace a balanced lifestyle. With its charming atmosphere, strong community, and abundant opportunities, now it is time to move to Westfield, New Jersey. Prepare to embark on a journey filled with memorable experiences and the joys of small-town living, all while enjoying the convenience of modern amenities at your fingertips.
Other articles from: Dennis Rebick